Calcutta-trained doctors in UK brace for coronavirus peak
Medicos in nhs question 'herd immunity' as they struggle with risk and long hours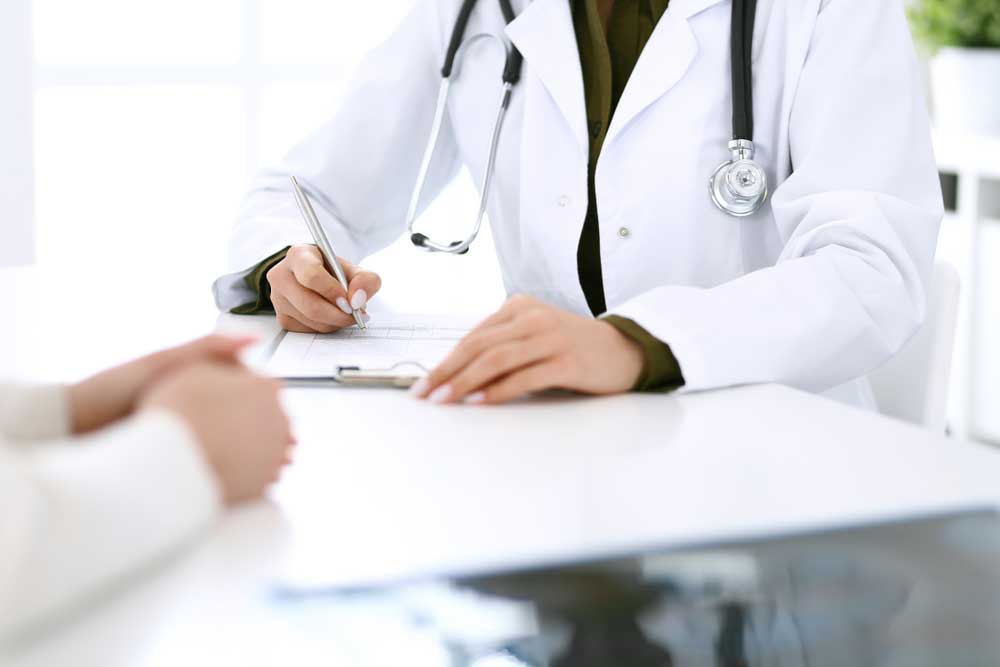 The UK-based medical practitioners who spoke to The Telegraph had trained in Calcutta before travelling to Britain for further studies. They did not wish to be identified.
(Shutterstock)
---
Calcutta
|
Published 26.03.20, 08:41 PM
|
---
Some Calcutta-bred doctors working in the UK and helping with the fight against Covid-19 have been wondering whether Britain should have implemented a total lockdown at the outset instead of adopting a policy of "herd immunity".
The idea behind herd immunity is that enough people getting sick and gaining immunity would stop the outbreak — a doctrine with multiple flaws that The Guardian newspaper has dubbed "a dressed-up version of the 'just do nothing' approach".
The UK-based medical practitioners who spoke to The Telegraph had trained in Calcutta before travelling to Britain for further studies. They did not wish to be identified.
Working in the Covid-19 wards for eight hours a day or even longer, they are bracing for the "peak" which they fear is yet to happen.
With a large section of Britain's healthcare professionals going into isolation after contracting low-grade Covid-19, the existing staff are having to break their back, the doctors say.
A senior orthopaedist, clinician and manager at a large teaching hospital in central London is currently "deploying junior doctors at various places".
"Junior orthopaedic trainees are being trained to run ventilators, and I suspect some of the seniors will also have to do so when the crisis peaks. But people will still break bones, so we need that orthopaedic service to carry on too," the doctor, who graduated from Nil Ratan Sircar Medical College, said.
He added: "Most people here felt that we should have gone in for a complete lockdown but politicians and experts probably have their own opinion," he said.
Asked about the government's policy of herd immunity, he said: "You need too many people to be affected to have the immunity work. And it's way too risky for that many people to get affected. It's not a mild disease."
Experts have underlined that even theoretically, the herd immunity model works if only young people — a vast majority of them — get infected and develop immunity.
However, they have pointed out, there's no way of ensuring the old don't get infected, or that all the infected young survive, or that the large number of cases don't overwhelm the healthcare system. Nor is there any clear-cut evidence that the disease cannot recur in the cured.
Another Calcutta-educated doctor — a medical director — is currently in isolation. Testing for National Health Service staff was initially not done, sources said, though it has begun now.
"We have had 10 patients die so far from Covid-19 and the numbers keep rising every day. Now I'm in isolation, so I don't have the exact numbers," he said.
His wife is concerned as he has developed a persistent cough and is exhausted most of the time, showing classic symptoms of Covid-19 infection.
He had been working normal hours (an eight-hour shift and 24 hours on call) so far. But once he gets back to work, he says, "The hours will go up as Covid-19 is escalating even though we have more or less adequate staff."
Another doctor completed her isolation on Wednesday and was set to rejoin duty.
She feels that having caught the infection early may have given her immunity, but she is not entirely sure as no in-vivo data are available about the improbability of re-infection.
On the government's Covid-19 policy, she said: "Now schools and universities are shut but the children of key workers can still attend school. (Prime Minister) Boris (Johnson) took a lot of time to work that out.
"His initial logic was that all (working) parents would leave their children (if schools were closed) at their grandparents, who are the most vulnerable. I totally agreed with that. This being the UK, everyone is a bit mindful of not enforcing rules. But now everything is under lockdown and the police are clearly threatening people flouting the rules."
On the shortage of personal protection equipment, the clinician from central London said: "At the moment we have enough, but we are all sure that the peak has not come yet. When it happens, no one knows what will be enough."
He said that some hospitals in the UK were certainly more overwhelmed than the rest.
"In Northwind Park Hospital, for example, some of the orthopaedic surgeons are already working with ITU teams to help ventilate patients. In our hospital, all routine and elective surgery and clinical appointments have been cancelled," he said.
"We are generally quite a big trust, so we are carrying on with our day-to-day trauma workload but some other hospitals have had to shut down their daily trauma service and are sending patients to independent private hospitals."
The doctors fear that the non-Covid-19 wards are just as infectious as the Covid-19 wards because the level of protection there is lower.
As they brace for the outbreak to hit its peak, the doctors can't emphasise enough the importance of social distancing to flatten the curve.
"People here were flouting the rules even yesterday," said one of them. "The NHS won't be able to cope if the curve doesn't flatten."