Mallya's Barrack No. 12 with facility to wash daily
He will be kept in high-security barracks at Arthur Road Jail, which also housed 26/11 terrorist Ajmal Kasab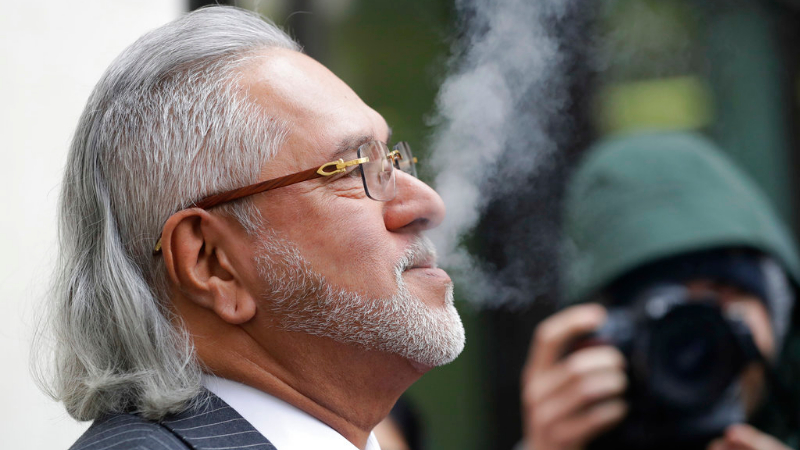 Vijay Mallya takes a break outside the Westminster Magistrates' Court in London on Monday.
(AP)
---
London
|
Published 10.12.18, 10:19 PM
|
---
Westminster Magistrates' Court chief magistrate Emma Arbuthnot gave a detailed preview of the cell that is awaiting Vijay Mallya at the Arthur Road Jail in Mumbai.
"I find that Dr Mallya will be held in Barrack No. 12 of Arthur Road in Mumbai. I find that the video of the cell and the approach to the cell is an accurate portrayal of the conditions which will apply," Arbuthnot said.
"The cell is large, far larger than the 3m square minimum set out in a number of authorities. The cell has been recently redecorated. It has a very high ceiling, some natural light from grilled windows, a couple of fans and strip lighting. I accept that the fans go off when the lights go off," she added.
Mallya will be "provided with a thick cotton mat, a pillow, sheet and blanket. He will be able to apply on medical grounds to have a bed. He will have access to 'sufficient' water and I bear in mind that his doctor's expectation is that he receive three litres a day.
"He will have access to the bathroom which is attached to the cell and appears to be clean and is newly decorated. It has a lavatory, shower and the basin has a constant supply of water. He will be able to wash each day and will receive adequate food. He may be allowed food from home if the court permits".
The judge also spoke about security. "There is sufficient security, a prison officer and a guard are on duty 24 hours a day and the inmates of Barrack No. 12 do not mix with other prisoners. I accept that there has never been any violence in the cell because of the high-profile nature of the prisoners held there.
"The major concerns the court had was in relation to the many medical conditions the RP suffers from; the remand prisoner is far from healthy. The doctors and nurses in a prison of the size of Arthur Road have a lot of work on their hands and the assurance given that Dr Mallya could consult his own private doctors seems to this court to be a necessary one in all the circumstances.
"It is an assurance which this court considers to be an important one in all the circumstances. I accept that there are hospitals very close to the prison were Vijay Mallya to require hospitalisation.
"I would expect that were the Indian court able to allow Dr Mallya a bed and home cooked food, it would enable him to face the trials ahead in a more healthy state than otherwise. Certainly, his doctors will need to watch what he eats to help manage his diabetes and coronary artery disease."
PTI quoted an official in Mumbai as saying that Mallya will be lodged in one of the high security barracks located in a two-storey building inside the prison complex, which also housed 26/11 Mumbai attack terrorist Mohammad Ajmal Kasab.