Twitter founder gets a taste of the smashing power of 'Brahminical patriarchy'
Tweeters up in arms after Jack Dorsey is seen holding a poster that said 'smash Brahminical patriarchy'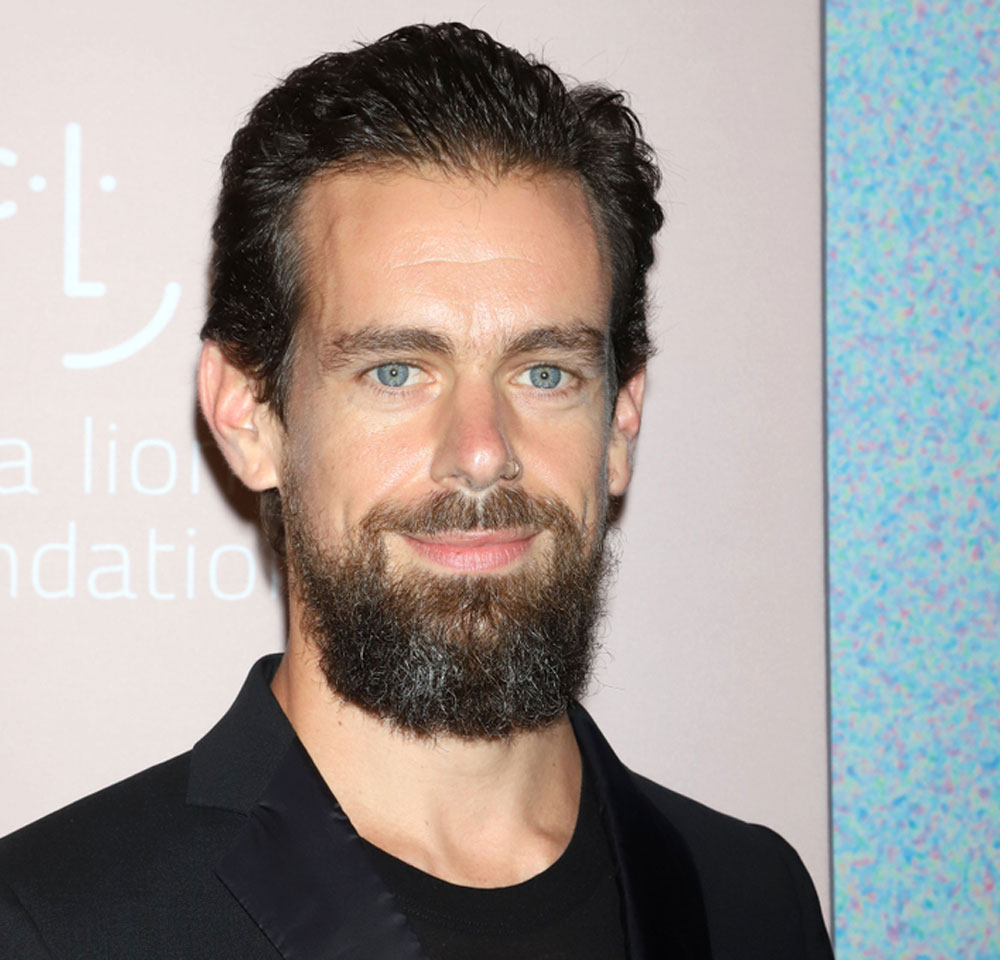 Founder and CEO of Twitter Jack Dorsey: felled by 'Brahminical patriarchy'
(Shutterstock)
---
New Delhi
|
Published 20.11.18, 10:38 PM
|
---
Twitter has apologised after a furore erupted in India when its co-founder and chief executive officer Jack Dorsey was seen lamely holding a poster saying "smash Brahminical patriarchy".
The storm in the Twitter cup shows how much India has changed over the years.
One, the uproar was not about the lackadaisical manner in which the Twitter boss was holding what would once have been celebrated as a redeeming statement of intent in a country that has been in the grip of caste subjugation for centuries.
The brouhaha was attributed to an interpretation that the message on the placard might incite hate against a community and divide India along caste lines.
Two, it was a classic example of the social media revolution devouring its own parent, not children. Twitter is getting a taste of a treatment many tweeters are subjected to for slights, imagined and otherwise. Where else but on Twitter itself — for content that spread through Twitter and caught the attention of the aggrieved.
Three, the controversy exposed the utter helplessness of a technology titan that revolutionised the way the world trades compliments and insults when faced with a backlash. Forever at the mercy of the tyranny of numbers, Twitter issued an abject apology after putting out a reasonable explanation. Unwittingly, the expression of contrition proved how potent "Brahminical patriarchy" still is.
The photograph was first tweeted on Sunday by one of the participants at an interactive session with Dorsey, the Twitter CEO, women journalists, activists and writers last week in New Delhi.
During Twitter CEO @jack's visit here, he & Twitter's Legal head @vijaya took part in a round table with some of us women journalists, activists, writers & @TwitterIndia's @amritat to discuss the Twitter experience in India. A very insightful, no-words-minced conversation 😊 pic.twitter.com/LqtJQEABgV

— Anna MM Vetticad (@annavetticad) November 18, 2018
As boycott calls arose, peppered with threats to file a case against Dorsey for inciting hate, Twitter India moved into damage-control mode. "Recently, we hosted a closed door discussion with a group of women journalists and change makers from India to better understand their experience using Twitter. One of the participants, a Dalit activist, shared her personal experiences and gifted a poster to Jack.
"It is not a statement from Twitter or our CEO, but a tangible reflection of our company's efforts to see, hear, and understand all sides of important public conversations that happen on our service around the world."
Disappointed with Dorsey and the explanation, former Infosys official T.V. Mohandas Pai asked: "Tomorrow if @jack is given a poster with anti-Semitic messages in a meeting, will his team allow him to hold it up? Why is that any different? Inciting hate against any community is wrong."
Dorsey was not actually holding up the poster, he was holding on to it, face-up, but between lowered hands at the thigh-level.
Former Supreme Court judge Markandey Katju also weighed in: "'Smash Brahminical Patriarchy' is anti-national slogan. It divides India on caste lines & so is part of divide & rule policy of our enemies. We must be united 2 face huge challenges before country. Der r many enlightened Brahmins hu oppose caste system & dalits shud unite with dem."
Not everyone agreed. Author Manu Pillai tweeted: "Interrogating Brahminism is not 'Brahminphobia'. Interrogating Brahminism is what (social activist Jyotirao) Phule and Ambedkar did. And with good reason — and results."
Ambedkar's Caravan, one of the many pro-Dalit and equality Twitter handles, posed a question: "What is wrong in saying 'Smash Brahminical patriarchy', isn't it true that 3% Brahmins in India are holding all the important positions and ruling over other 97 per cent? Why can't we question your hegemony? We have to smash such system!"
As the debate raged, Vijaya Gadde, the San Francisco-based Legal, Policy and Trust & Safety Lead at Twitter, issued the apology.
"I'm very sorry for this. It's not reflective of our views. We took a private photo with a gift just given to us — we should have been more thoughtful. Twitter strives to be an impartial platform for all. We failed to do that here & we must do better to serve our customers in India," Gadde tweeted several times tagging many of those who had criticised Dorsey.