Border force hit by cash crunch
The border force has told its formations there's 'hardly sufficient' money to pay January and February's salaries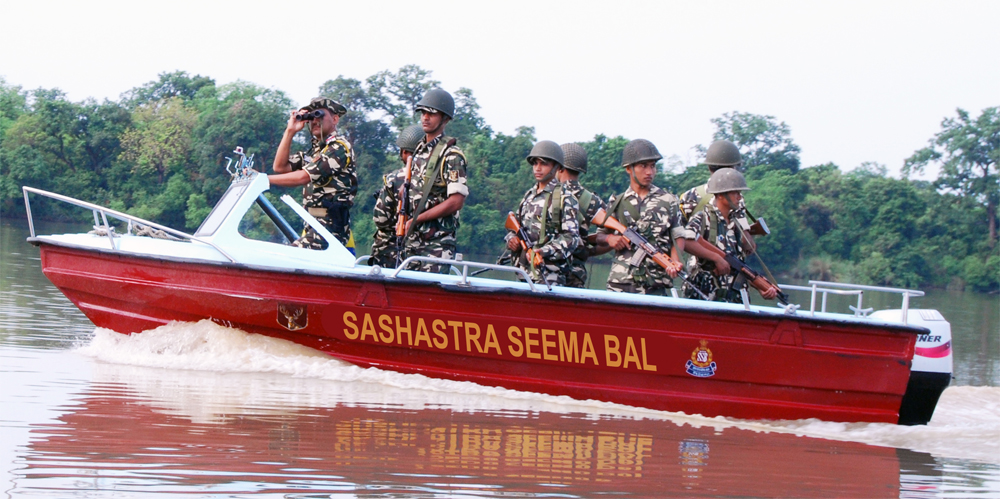 Second time in four months that a paramilitary force has been told about a freeze on allowances under the watch of the Narendra Modi government
(Pic: SSB)
---
New Delhi
|
Published 27.01.20, 10:18 PM
|
---
The Sashastra Seema Bal's 90,000-odd personnel will be starved of their allowances, even that for their children's education, for January and February by a government that swears by national security, because of a "paucity of funds".
The border force has told its formations there's "hardly sufficient" money to pay these two months' salaries, the acknowledgement coming amid an economic slowdown that the government denies but which is increasingly in the spotlight as budget day approaches.
This is the second time in four months that a paramilitary force has been told about a freeze on allowances under the watch of the Narendra Modi government, which styles itself as pro-jawan.
Last September, the CRPF had told its 3 lakh personnel they would not be paid their monthly "ration allowance" of Rs 3,600 because the home ministry had ignored three reminders for funds.
After The Telegraph reported the matter, a controversy broke out and the home ministry released the money in October.
The Sashastra Seema Bal's (SSB) 94,261 personnel guard the 2,450km open border with Nepal and Bhutan, gather intelligence and help with internal security in the Maoist belt, Jammu and Kashmir and the Bodo territories of Assam.
An internal communication the SSB issued on January 23, of which this newspaper has a copy, announced the two-month freeze on all allowances, including the "children education allowance" (CEA) and leave travel concession (LTC).
"It is intimated that available funds under code head- 01 salary is hardly sufficient to clear the regular salary bills for the month of January and February, 2020. Therefore due to paucity of funds it is requested that available funds under code head 01- salary be earmarked for regular salary bills for 02 months i.e January & February-2020 only and no other arrears of pay & allowances, ACP/MACP and CEA/LTC/Leave Encashment Claims should be preferred," the circular said.
"It is requested not to entertain RPT (repeat) not to entertain any other claims except regular bills of January & February-2020. This issue with the approval of the IG (admn) FHQ (Force Headquarters), New Delhi."
SSB director-general Kumar Rajesh Chandra refused comment, saying: "I am busy video-conferencing with my officers. Please do not disturb me."
He disconnected the line when asked about the circular.
Union home ministry spokesperson Vasudha Gupta said there was no fund shortage. Told that the internal SSB communication mentioned "paucity of funds", she said: "Please send me the copy and I will find out."
This newspaper sent an image of the circular to her via WhatsApp around 8pm. She had not replied by late night. The SSB reports to the home ministry.
A senior home ministry official said: "The circular is bound to demoralise the personnel who have been deployed in the most difficult terrain to guard the country's borders."