BJP voices speak up for Donald Trump after Twitter suspends account
No mention of incitement of the mob that stormed the Capitol —which led to Twitter's action — or whether it posed a threat to democracy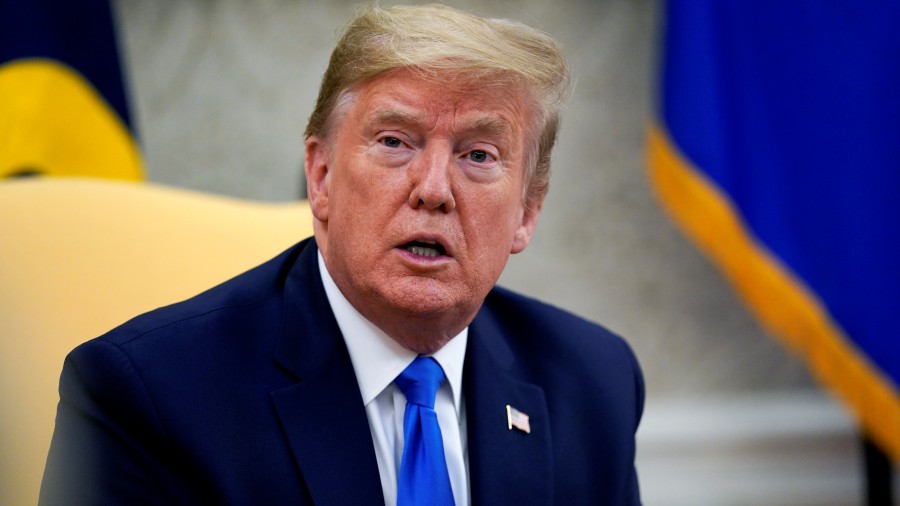 ---
---
Some of the BJP's shrillest voices turned champions of free speech on Saturday and warned of the threat "big-tech companies" posed to democracy after Twitter permanently suspended outgoing US President Donald Trump's account.
They, however, made no mention of Trump's incitement of the mob that stormed the Capitol —which led to Twitter's action — or whether it posed a threat to democracy.
Bangalore South MP and BJP youth wing chief Tejasvi Surya, known for making communally provocative comments, took to Twitter to defend Trump and attack tech giants.
He was joined by BJP social media head Amit Malviya, considered the brain behind the party's vicious troll army that hounds political rivals across social media platforms.
"This must be a wake-up call for all who don't yet understand the threat to our democracies by unregulated big tech companies," Surya tweeted.
"If they (Twitter) can do this to POTUS (President of the United States), they can do this to anyone. (The) sooner India reviews intermediaries regulations, (the) better for our democracy."
Malviya's tweet said: "Deplatforming Donald Trump, a sitting US President, sets a dangerous precedent. It has less to do with his views and more to do with intolerance for a different point (of view)."
Twitter had in a statement on Friday said it had permanently suspended Trump's account because of "the risk of further incitement of violence".
Malviya sought to portray the company's action as an assault on free speech and the right to have an alternative view, and used it as a stick to beat the BJP's ideological opponents with.
"Ironically, those who claim to be champions of free speech are celebrating. Big tech firms are the new oligarchs," he said.
Ankit Lal, who heads the Aam Aadmi Party's social media cell, hit back at Malviya, tweeting: "Says the one who himself uses the platform to spread misinformation and indirectly incite violence. The only reason your account hasn't been suspended is because @Facebook and @Twitter don't apply the same hate speech rules to US and India."
Surya and many of his peers in the BJP have used social media platforms to air provocative and divisive comments, with the same "big tech firms" so far having largely failed to muster the courage to act against them.
When reports in the Wall Street Journal last year bared how Facebook had allowed hate-filled posts by some BJP politicians, the party had played victim and accused the social media platform of being dominated by "Left and Congress" sympathisers.
However, BJP hawks have sometimes been forced to delete certain comments after the controversies they triggered became too hot to handle — for instance, Surya's 2015 tweet about Arab women that he had to delete after a recent uproar.
Surya recently ran a divisive campaign during the Hyderabad urban body elections, calling local MP and AIMIM chief Asaduddin Owaisi an "avatar of Mohammad Ali Jinnah".
Many people took to Twitter on Saturday demanding permanent suspension of Delhi BJP politician Kapil Mishra's account.
Mishra, accused of inciting a crowd hours before the Delhi riots broke out last February, had posted a tweet terming the Delhi Assembly polls an "India vs Pakistan" fight.