BJP under graft fire from ex-MLA in Bihar
Saryu Roy is using political goodwill to help mostly Independent candidates in constituencies going to polls in the first phase on October 28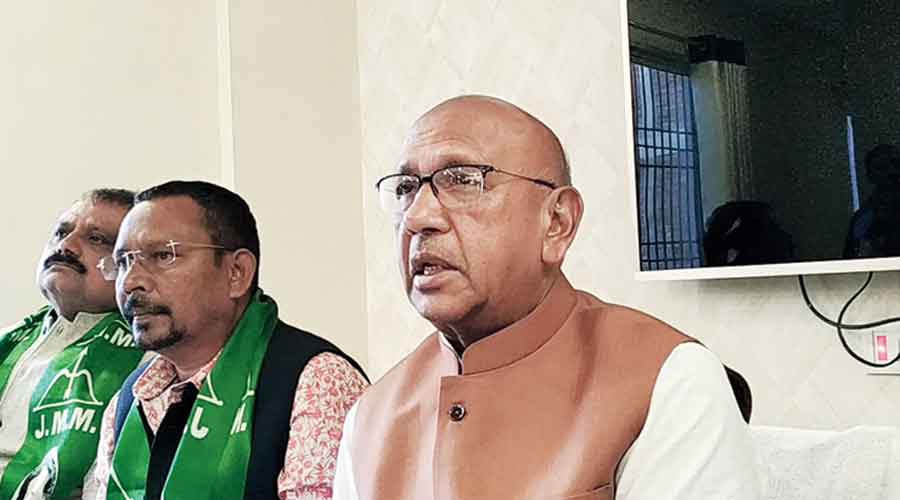 ---
Jamshedpur
|
Published 25.10.20, 12:00 AM
|
---
Saryu Roy, a former BJP legislator and a whistleblower in the multi-crore fodder scam, is using his political goodwill in Bihar to help mostly Independent candidates in constituencies going to polls in the first phase on October 28.
The Bihar-born Roy had created a flutter in political circles after he fought as an Independent and defeated former chief minister and current BJP national vice-president Raghubar Das from Jamshedpur East constituency in the 2019 Jharkhand Assembly polls.
"I have so far visited three constituencies going to polls in the first phase and have campaigned for those candidates who had invited me and sought my blessings. I do not campaign for any party but highlight the ills affecting the BJP, a party which I had once served to the best of my ability. The BJP government at the Centre has forgotten its own standard practices against corruption which is evident in the case of Jharkhand where a former chief minister (Raghubar Das) facing corruption charges and a probe by the ACB has been made the party's national vice-president (in September)," said Roy, 69.
He had made the corruption allegation against Das his main plank during the 2019 Jharkhand polls and ultimately defeated the five-time MLA from Jamshedpur East after being denied a ticket by the BJP allegedly at the insistence of the former chief minister.
Roy had served as an MLC on a BJP ticket for a six-year term (1998-2004) in undivided Bihar before being given a ticket by the party from Jamshedpur West (in Jharkhand).
He began his campaign in Bihar at Ramgarh (in Kaimur district) for RJD candidate Sudhakar Singh (son of veteran RJD leader and former MP Jagdanand Singh), followed by Brahmapura (in Buxar district) for Independent candidate Ramesh Kumar and Shahpur (in Bhojpur district) for another Independent candidate Shobha Devi.
He had earlier played a key role in exposing the multi-crore fodder scam in Bihar leading to the conviction of RJD chief Lalu Prasad Yadav.
"RJD leader Lalu Prasad has been convicted and that is a past thing. I am not against the BJP but I am pained to see that those at the helm in the party have forgotten the ideals and standards for which it was once known. I am trying to paint the same picture in areas where candidates have sought my support," said Roy, who has close links with BJP ideologue K.N. Govindacharya and party MP Subramanian Swamy.