BJP minister Sanjeev Baliyan tells Muslim women to remove veil
Eyewitnesses said the women refused the directive from the minister, who is the sitting Muzaffarnagar MP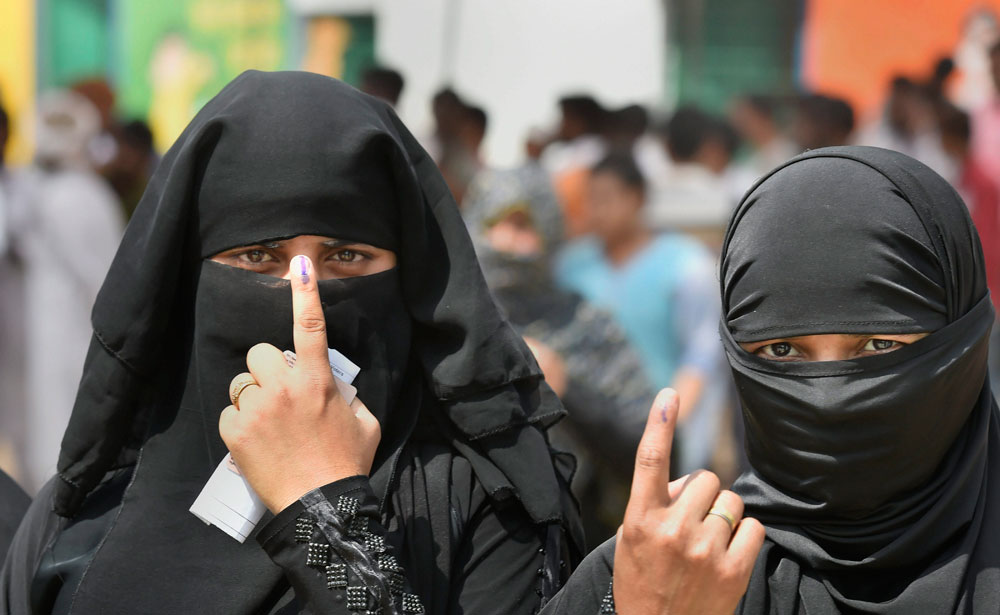 ---
|
Lucknow
|
Published 12.04.19, 01:56 AM
---
Union minister Sanjeev Baliyan was on Thursday accused of "insulting" Muslim women by asking them to remove their veils at a Muzaffarnagar polling station, causing a standoff that prevented them from voting for over two hours.
Eyewitnesses said the women refused the directive from the BJP minister, the sitting Muzaffarnagar MP and an accused in the 2013 communal riots that left more than 60 people dead and 50,000 families homeless.
When the presiding officer rushed to the spot, Baliyan asked him to have the women's veils removed to check for "fake voters".
Women wearing the burqa can be asked to reveal their faces, but inside polling stations and only by women officials, sources said.
Baliyan said there were no women police constables. But Uttar Pradesh chief electoral officer L. Venkateshwarlu told PTI that "wherever there are burqa-clad voters, women poll officials are posted to ascertain their identity".
The incident happened at Booth 225 in village Sujdu in the Kotwali area of Muzaffarnagar. Eyewitnesses said Baliyan's supporters gathered at the gates of the polling station and prevented the voters from entering.
They eventually left after officials assured the water resources minister that his complaint would be communicated to the poll panel.
"I have confirmed information that fake voters are active in the constituency. The burqas of the women must be removed to identify them before they are allowed to vote," Baliyan told reporters after leaving the booth. "Since the officers have ignored my demand, I shall write to the Election Commission for re-polling in the constituency."
Baliyan faces a challenge with large sections of sugarcane farmers and Muslims apparently leaning towards Ajit Singh, an ally of the Samajwadi Party and the Bahujan Samaj Party.