BJP gears up for 2024 Lok Sabha polls
The party announced that Nadda would begin a 120-day nationwide tour next month with special focus on seats the party failed to win in 2019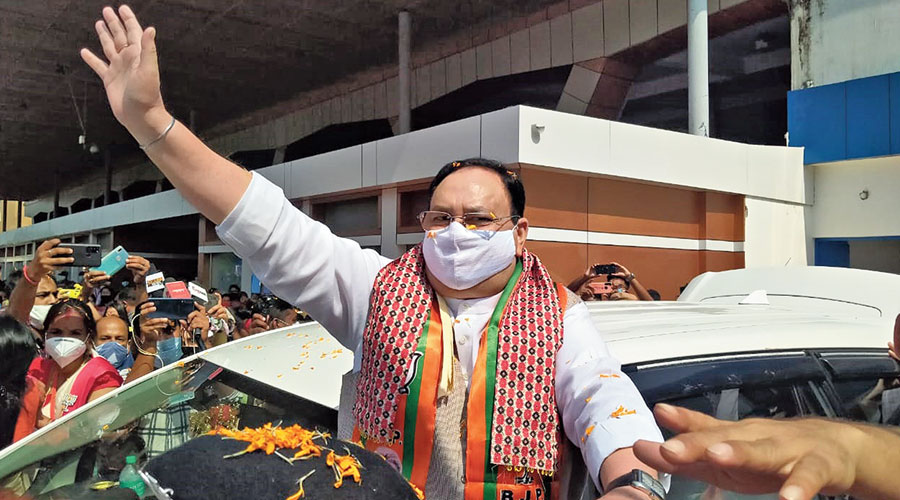 ---
---
BJP president J.P. Nadda is gearing up to prepare the ground for the 2024 Lok Sabha polls.
The party on Sunday announced that Nadda would begin a 120-day nationwide tour next month with special focus on Lok Sabha seats the party failed to win in 2019.
"Our party chief will directly interact with (polling) booth-level workers, keeping in mind the 2024 Lok Sabha polls," BJP general secretary Arun Singh said in a media address on Sunday.
"Focus will be on seats we failed to win in 2019. Review and fresh strategising for these seats will begin," Singh added, claiming that the BJP was the only party whose president interacted with booth-level workers.
The BJP had contested 437 Lok Sabha seats and won 303 in 2019. This means Nadda will focus on 135 seats. Singh said Nadda would begin his journey in the first week of December and BJP-ruled Uttarakhand would be his first destination. The BJP chief will spend two-three days in each state, including Bengal.