BJP flaunts 'delay' badge
Prakash Javadekar said Rahul's allegation of corruption in the Rafale deal would have no impact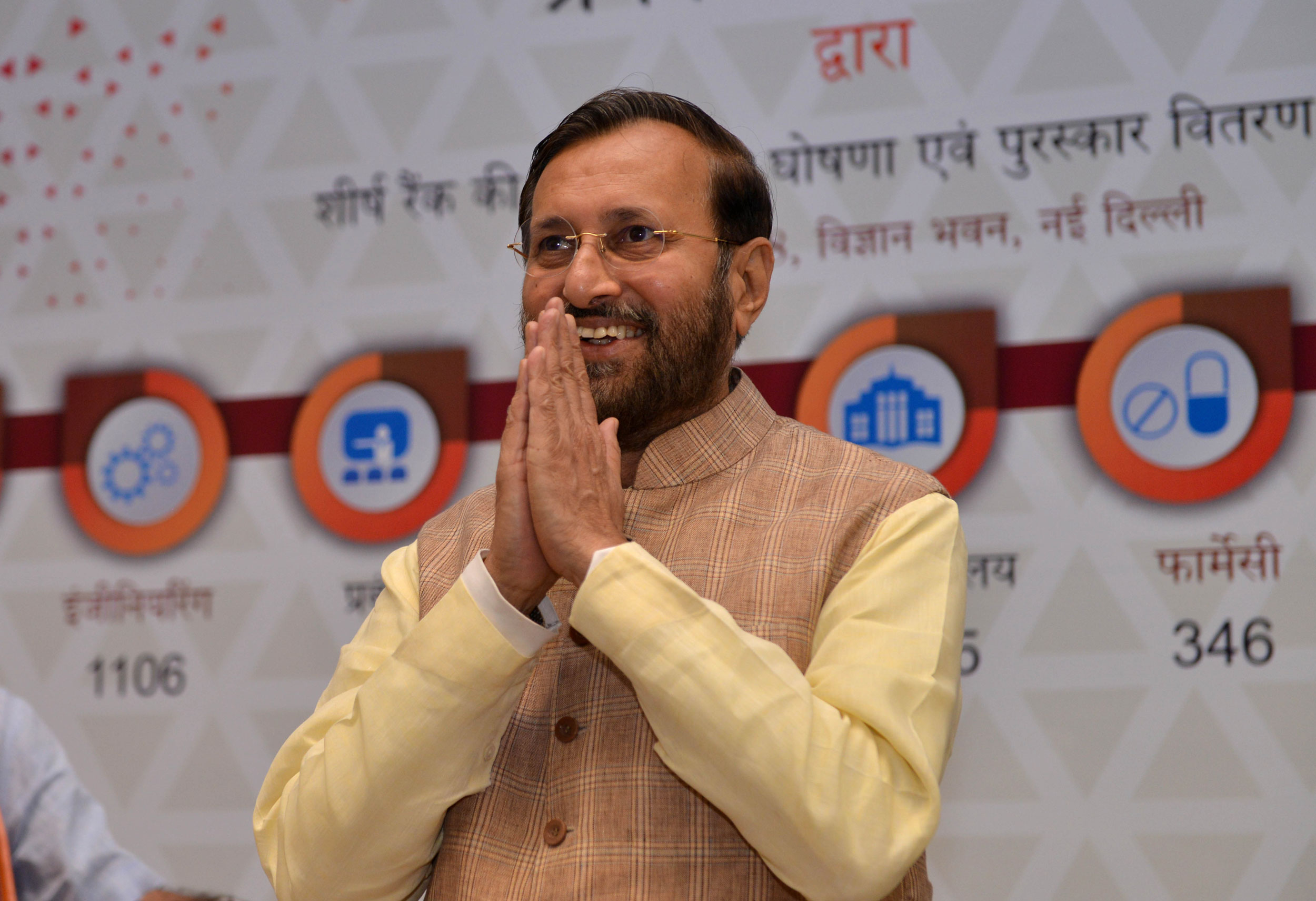 Prakash Javadekar
(Prem Singh)
---
New Delhi
|
Published 25.10.18, 09:08 PM
|
---
The BJP on Thursday said the Narendra Modi administration's delayed intervention in the turf war within the Central Bureau of Investigation was proof that the government had never wanted to interfere in the agency's internal affairs.
"We never interfered," human resource development minister Prakash Javadekar said as the party sought to rubbish Congress chief Rahul Gandhi's allegations of government interference in the CBI's internal matters.
"Actually, people are accusing us why you (the government) didn't intervene in time because there was an anarchy-like situation developing (in the CBI)…. But we never interfered."
Javadekar, however, justified the midnight action to send on leave CBI director Alok Verma and his immediate junior, special director Rakesh Asthana, who had accused each other of taking bribes.
"Our government is always fair and never wanted to interfere," the minister, fielded to counter Rahul's attack, said in response to a question. "But when the situation goes out of control and becomes extraordinary, extraordinary situations warrant extraordinary solutions."
Javadekar claimed that some people in the CBI had leaked the lookout notice about P. Chidambaram's son Karti in the Aircel-Maxis deal but added that the government didn't act then too.
The minister said Rahul's allegation of corruption in the Rafale deal would have no impact. "Indian citizens are more mature than Rahul Gandhi. People know how the Congress misused the CBI while the Modi government never interferes."
Javadekar accused the Congress leader of "manufacturing lies" and "hallucinating", while commenting on allegations that Verma had been benched because of reported queries with the defence ministry on the Rafale deal.
Neither was the CBI investigating the aircraft deal, nor had the director been removed, he said, adding that Verma had been sent on leave.
Javadekar alleged that Rahul was frustrated because the Congress couldn't earn commissions as it had failed to conclude the agreement while in power.
"The Congress couldn't conclude the Rafale deal because they wanted Sanjay Bhandari (whom he alleged to be connected to Rahul's brother-in-law Robert Vadra) to be the middleman and earn a commission," he said, raising an issue the BJP has brought up many times.
"I think the Congress has lost all hopes of being relevant," Javadekar said, claiming the opposition party's bid to "manufacture a scam" would have no impact among people.