Rafale deal row: BJP calls Rahul Gandhi a serial liar
Union minister Piyush Goyal said the Congress president's repeated lies cannot substitute the truth of the Rafale deal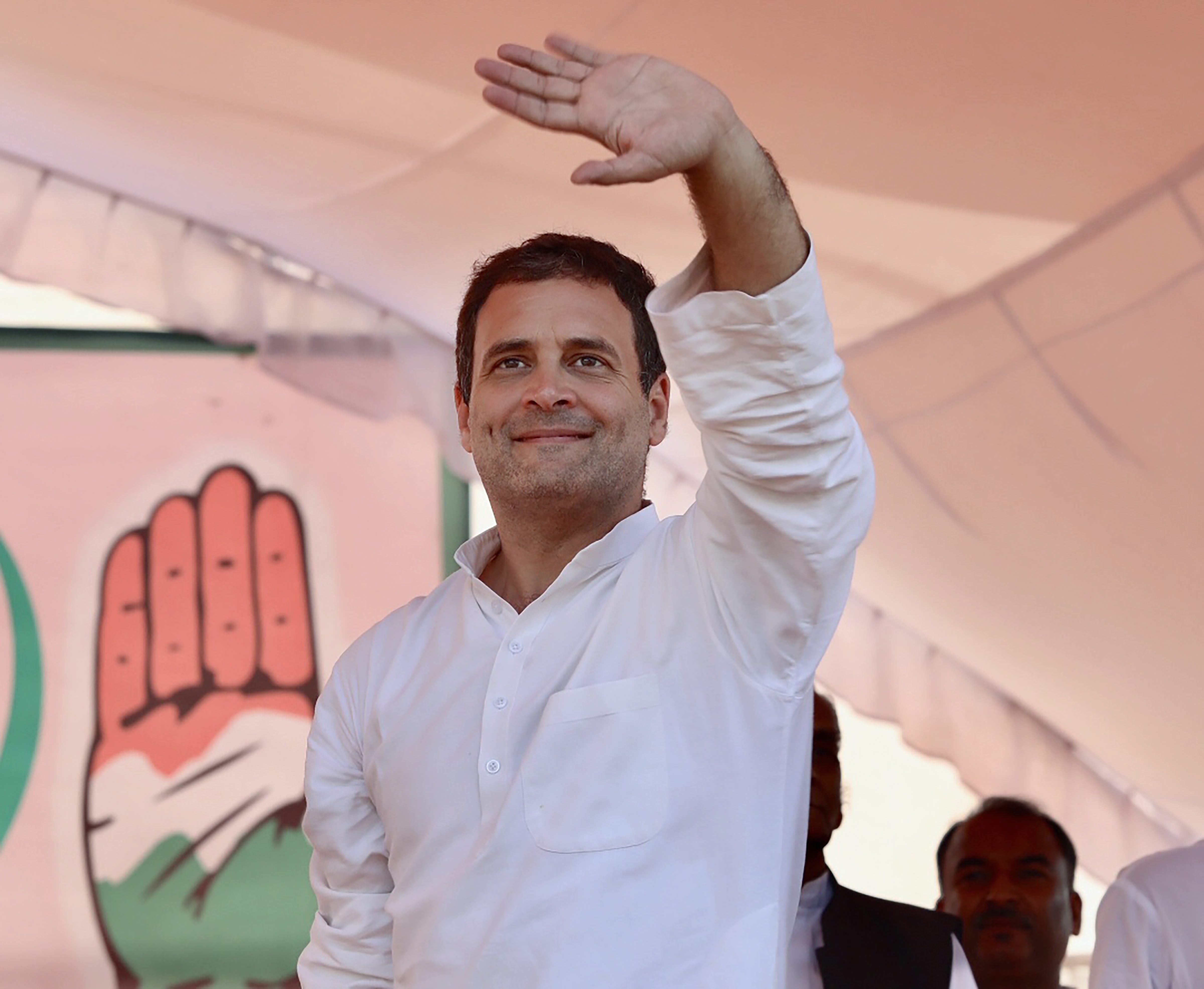 ---
---
Facing relentless attack from Rahul Gandhi on the Rafale deal, the BJP on Friday alleged that the Congress president is a "serial liar" and "manufacturer of fake news".
Citing comments of Rafale's French manufacturer Dassault Aviation's CEO Eric Trappier to reject Rahul's allegations, Union minister Piyush Goyal said the French government and Dassult have "exposed" Gandhi's "fake news" and it was high time he stopped lying.
Asserting that the people of India trusted Narendra Modi, Goyal also rejected the suggestion that the Congress has used the issue of alleged corruption in the Rafale deal to create a perception against the Prime Minister.
Goyal said an "issue-less" party and its leadership bereft of truth are no substitute to Modi and his good governance.
The minister was fielded by the BJP to reject the Congress's charges on the Rafale deal, a day after the Dassault CEO said his firm's joint venture with Anil Ambani's Reliance Group represented only around 10 per cent of the offset investments under the Rafale jet deal and it was in partnership talks with 100 other companies.
Rahul has been accusing the Prime Minister of forcing Dassault to select Reliance as an offset partner to help the Indian firm "pocket" Rs 30000 crore — the entire estimated offset amount.
Targeting the Congress leader, Goyal said people have been of late seeing activities of a "serial liar", with an "issue-less" party thinking that it can repeat lie after lie to make it sound like truth.
The minister said it has become clear now that Rahul has been beating a dead horse and manufacturing fake news.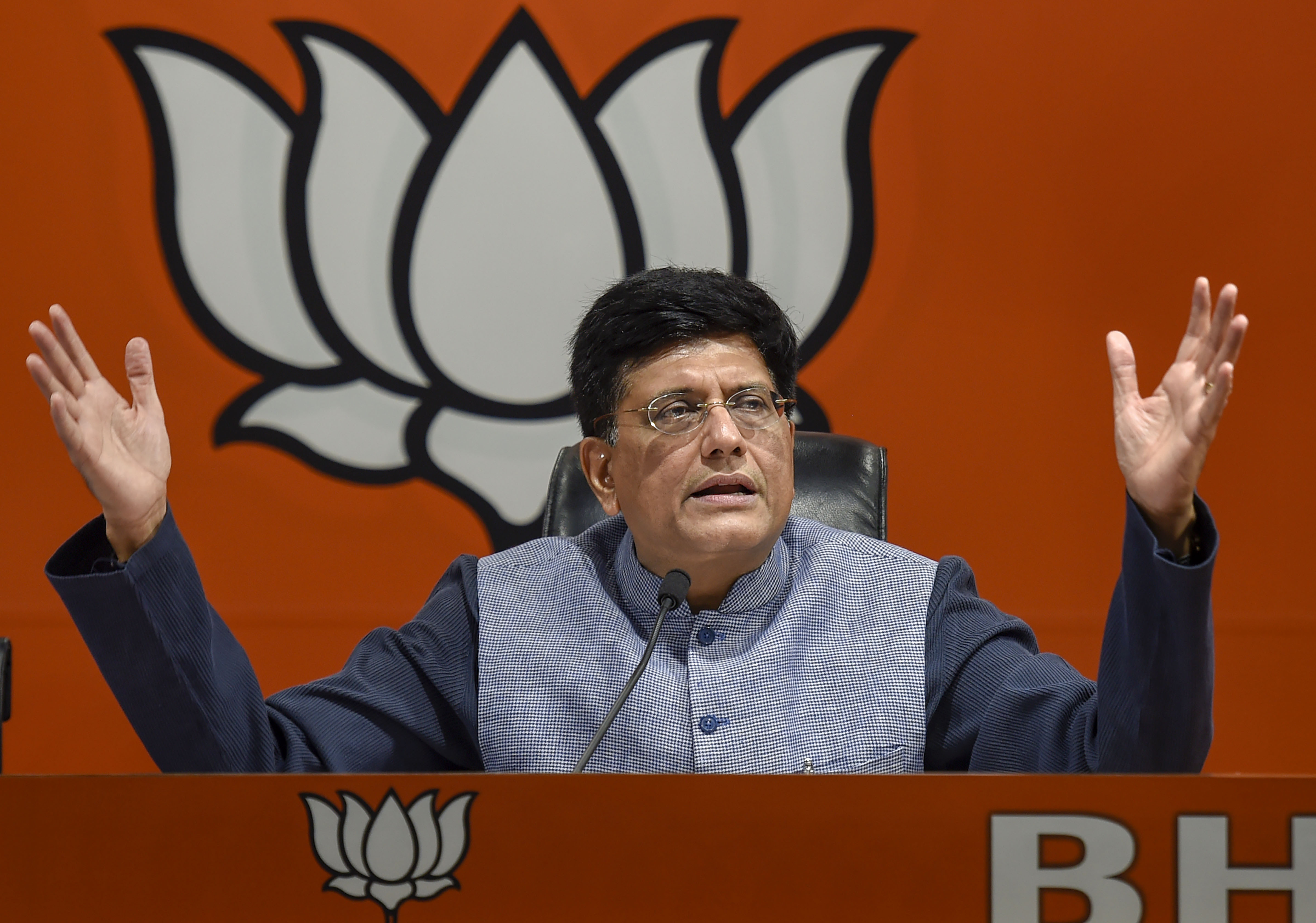 Goyal said the government has maintained the highest standards of transparency and integrity in the deal to buy 36 fighter aircraft from Rafale and it expeditiously purchased the aircraft due to reasons of national security and negotiated a better term than what the UPA dispensation had managed.
The Dassault CEO has categorically confirmed that offset was an obligation for his company and it selected its partners of its "volition and choice".
He also reiterated the BJP's charge that the Congress had cancelled the deal with Dassault when it was in power because the French firm did not agree to give benefits to a defence dealer linked to Robert Vadra, Rahul's brother-in-law.
Rahul's attacks on the Modi government are an attempt to deflect attention from this, Goyal said.
"His repeated lies and falsehood after falsehood will not change reality," Goyal said, referring to Congress president's charges relating to comments attributed to former French President Fracois Hollande and those of France's current President Emmanuel Macron.
At the press conference, Goyal, however, declined to answer queries on allegations of sexual harassment levelled against his ministerial colleague and BJP leader M.J. Akbar.