BJP backlash on Tharoor
Shashi Tharoor, who calls India 'Hindu Pakistan', stands clearly with Pakistan, says BJP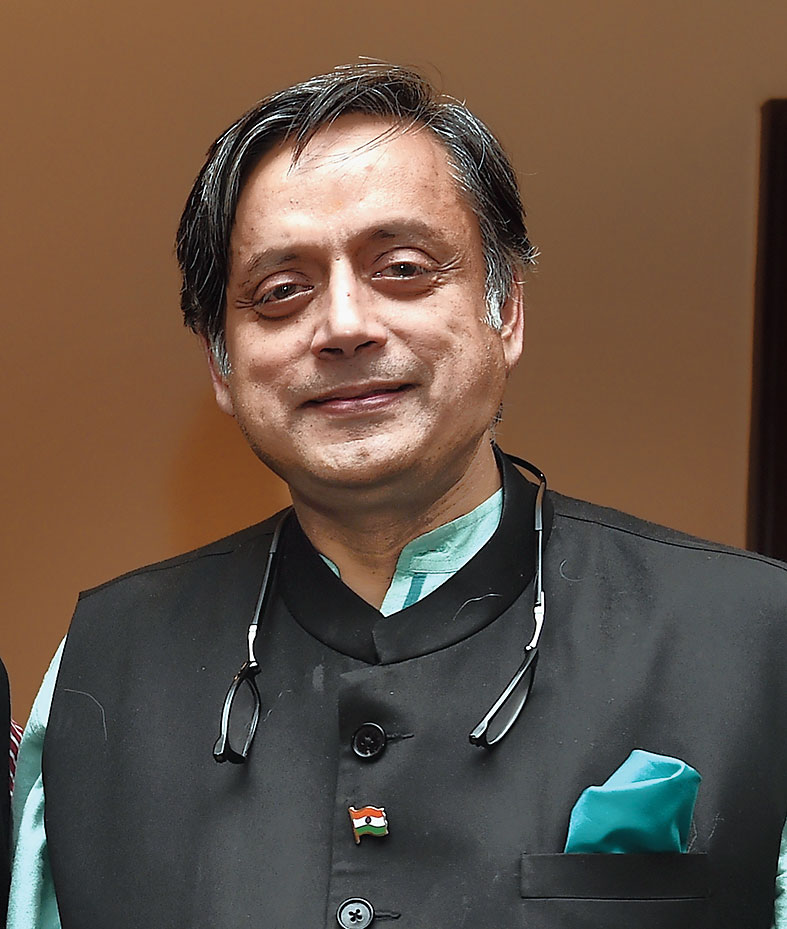 ---
---
The BJP on Monday used Congress MP Shashi Tharoor's criticism of external affairs minister Sushma Swaraj's recent UN speech to paint the Congress as "pro-Pakistan" and seek a clarification from Rahul Gandhi.

"For the first time a senior Congress leader has directly criticised external affairs minister Sushma Swaraj's statement at the United Nations," BJP spokesperson Sudhanshu Trivedi said.
"Shashi Tharoor, who calls India 'Hindu Pakistan', stands clearly with Pakistan today," he added, referring to Tharoor's comment in July that another term for the BJP at the Centre would transform India into a "Hindu Pakistan".
Tharoor, former junior foreign minister and a one-time UN diplomat, had termed portions of Sushma's aggressive anti-Pakistan speech "disappointing", stressing it was driven by domestic political considerations.
"We get the sense that everything is about the political environment in India and this was a speech aimed at the BJP voters and sending a message to them particularly on the subject of Pakistan rather than projecting a positive and constructive image of India in the world," Tharoor had said.
Trivedi argued that Sushma's speech reflected the stand of the country and not that of a BJP politician.
"Criticising the statement means standing against the country…. Does the Congress understand the difference between political opposition and opposing the nation?" Trivedi said.
He demanded an apology from Tharoor and a clarification from Rahul.
Trivedi said Tharoor's criticism was not a one-off instance and that Congress leaders had repeatedly been seen standing with Pakistan on issues of national interest.
"Whether in government or in the Opposition, the Congress speaks in the same voice as Pakistan," he claimed.
"First, the RSS was criticised by Pakistan and then Rahul Gandhi likened the RSS with the 'Muslim Brotherhood'… Both Pakistan and the Congress demanded proof of the surgical strike."
Trivedi claimed the Congress had lost the right to be called the "Indian National Congress" and the party of Mahatma Gandhi. "Mahatma Gandhi is the Father of the Nation and not (of) the Congress party," he remarked.