Bihar seat-sharing deal by September 25: BJP
Meanwhile, LJP president Chirag Paswan has asked his party leaders to prepare a list of candidates for 143 seats out of the total 243 in the state and be ready to go solo in the polls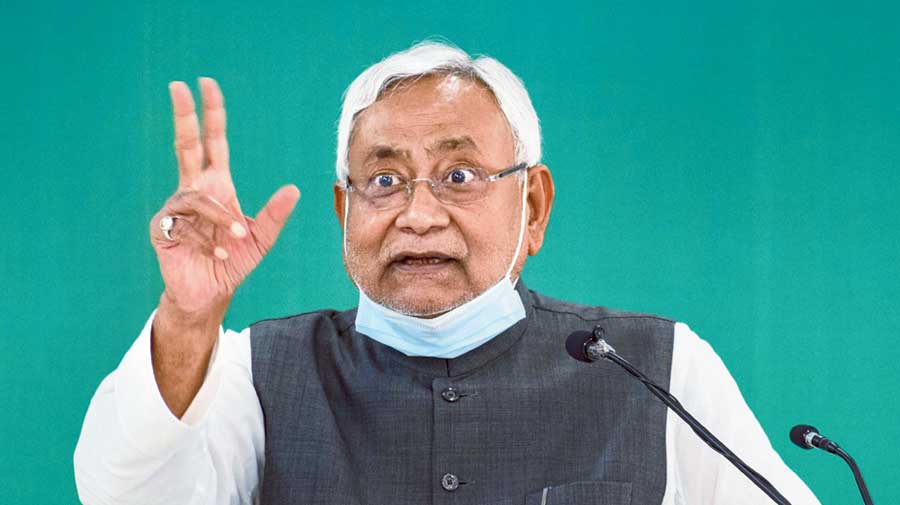 ---
|
Patna
|
Published 18.09.20, 01:04 AM
---
The BJP on Thursday refused to react to the Lok Janshakti Party (LJP) suggestions to lead the alliance and contest more seats than Bihar chief minister Nitish Kumar's Janata Dal United (JDU), leading to more speculation about the future of the National Democratic Alliance in the state.
The BJP, however, said that the seat-sharing talks would be completed by September 25.
"I will not say anything on the issue. It is between those two (Chirag Paswan and J.P. Nadda). I cannot say anything about it," Bihar BJP president Sanjay Jaiswal told The Telegraph over phone. Jaiswal on Thursday donated plasma at All India Institute of Medical Sciences (AIIMS), Patna.
"The seat-sharing talks between the allies will be completed by September 24 or 25," he said, indicating that a clearer picture will emerge by then.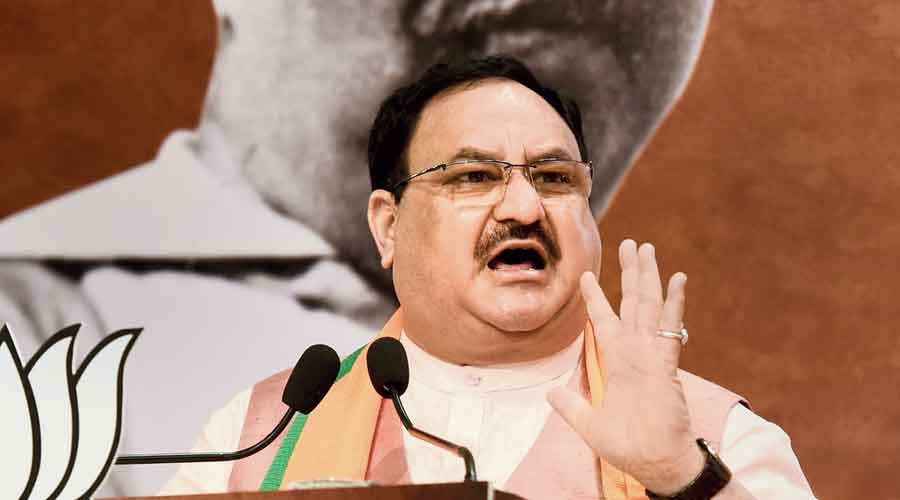 LJP president and Lok Sabha member Chirag Paswan had met BJP chief J.P. Nadda late on Tuesday night and requested that the BJP should lead the NDA in the upcoming Assembly elections instead of the JDU.
Chirag had also asked Nadda that the BJP should contest more seats than the JDU in the current situation, as it will benefit the alliance.
However, the refusal of the BJP leaders to comment on Chirag's suggestions or asking him not to make comment that may drive a wedge in the alliance in the run-up to the polls lends credence to the belief in political circles that the LJP's belligerence is being provoked and patronised by the BJP in order to keep the Bihar chief minister in check.
"The statements of Chirag leave no doubt about this. We have an NDA government in the state, but he is singling out Nitish and our party for criticism, while praising the BJP or asserting that he will abide by whatever it decides. Anybody can see what is happening," a senior JDU leader said on the condition of anonymity.
The JDU leader asserted that Chirag's "antics are not just aimed at getting a bigger piece of the seat-sharing pie. It is aimed at discrediting and dislodging Nitish as the chief minister".
It is not that the JDU has kept quiet on this front.
It has deployed Hindustani Awam Morcha Secular (HAMS) leader and former chief minister Jitan Ram Manjhi, a Dalit leader, to counter Chirag and his LJP, who claim to champion the Dalit cause.
Meanwhile, Chirag has asked his party leaders to prepare a list of candidates for 143 seats out of the total 243 in the state and be ready to go solo in the polls.
The seat-sharing deal that is expected to be announced later this month will chart out the future course of the NDA in Bihar.