'Vaccine for vote' offer sparks outrage
Rivals condemn the announcement as immoral and illegal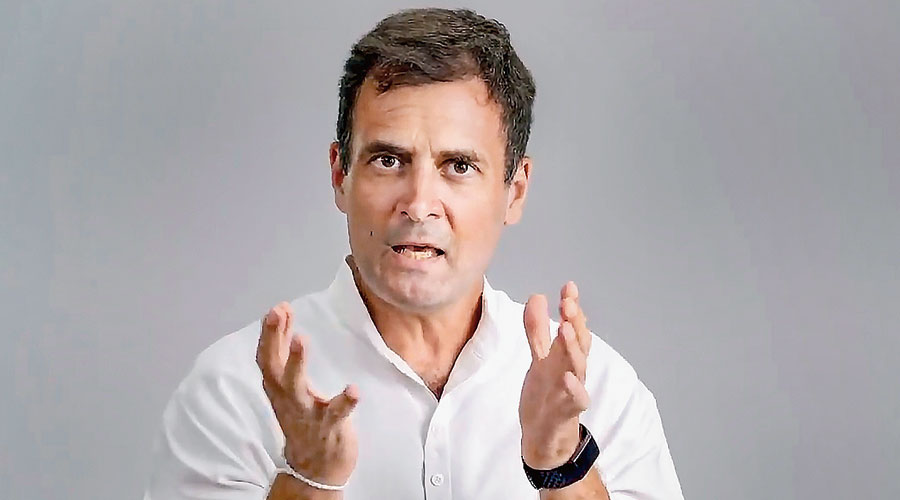 ---
---
The BJP's promise in its poll manifesto to provide the Covid-19 vaccine free to everyone in Bihar has prompted its rivals to condemn the announcement as immoral and illegal.
While some questioned the opportunistic use of a yet-undeveloped vaccine as an election bait, others raised concerns about federal principles, wondering whether states where elections aren't due anytime soon would be denied priority in accessing the vaccine.
Rahul Gandhi expressed the concern through a sarcastic tweet: "The Government of India just announced India's Covid access strategy. Kindly refer to the state-wise election schedule to know when will you get it, along with a hoard of false promises."
Expressing surprise that such a promise could be made, Congress spokesperson Abhishek Singhvi told The Telegraph: "It is criminally irresponsible, morally indefensible and legally condemnable. If true, this is the most flagrant and egregious form of bribery. Worse, whereas bribers at least keep their promise, this is ex facie false and dishonest."
Bihar's principal opposition party, the Rashtriya Janata Dal, was livid. "A vaccine for the coronavirus will be a national asset, (it's) not owned by the BJP. The politicisation of the vaccine shows they have nothing else to sell other than fear and disease," it tweeted in Hindi.
"Biharis have self-esteem; they don't sell the future of their children for a few bucks. The BJP has nothing constructive to offer for education, healthcare and employment. They are trading in death for votes."
RJD spokesperson Manoj Jha tweeted: "Making a vaccine for a global pandemic an electoral issue in a welfare state is a measure of the fall in the level of discourse. Electoral bargaining for saving lives? Shame. Hey Ram!"
Congress MP Shashi Tharoor tweeted: "Tum mujhe vote do, main tumhe vaccine… what appalling cynicism! Will the Election Commission rap her (Union finance minister Nirmala Sitharaman who released the manifesto and articulated the free vaccine promise) and her shameless government on the knuckles?"