JNU, DU speak up for teacher
'It is by now clear that a number of individuals are being persecuted on patently false charges related to the Bhima-Koregaon incident'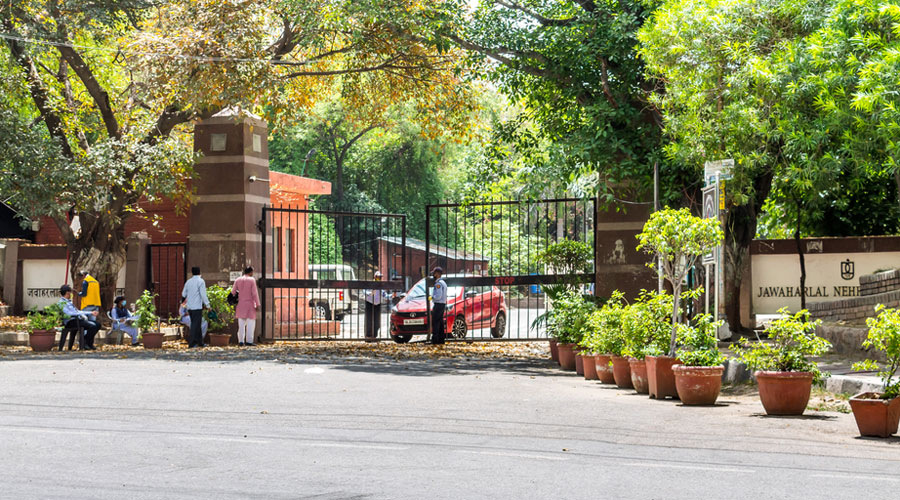 ---
---
Teachers, students and alumni from JNU and Delhi University have condemned the "cruel persecution" of Rakesh Ranjan, an assistant professor of economics at Shri Ram College of Commerce, by the National Investigation Agency in the Bhima-Koregaon case.
Ranjan and Prem Kumar Vijayan, assistant professor of English at Hindu College, were questioned by the agency on Friday in connection with the 2018 case, in which 12 rights activists are being held on terror charges. Among them is another Delhi University associate professor, Hany Babu M.T.
The signatories are from JNU's Centre of Economic Studies and Planning, from where Ranjan did his MA and MPhil and is now pursuing a PhD, and DU where he graduated from and currently teaches. Among them are Amit Bhaduri, Jayati Ghosh and Prabhat Patnaik.
"It is by now clear that a number of individuals are being persecuted on patently false charges related to the Bhima-Koregaon incident. What shocks us is that someone like Rakesh Ranjan is also being trapped in the same witch-hunt," they said in a statement.
"Not only is he a serious academic and teacher, but also a most generous soul incapable of involvement in any violence. We strongly feel that this cruel persecution of innocent persons should immediately end. The Union government must stop the deliberate harassment of academics and activists, which is destroying our democracy, violating civil liberties and subverting the constitutional order. There should not be any further action by any investigating agency against Rakesh Ranjan in this matter."
The case relates to the Elgaar Parishad public meeting in Pune on December 31, 2017, to commemorate the bicentenary of a Dalit battle victory against the Peshwa's army. The annual Ambedkarite pilgrimage to the victory monument was attacked by Right-wing groups the next day. Now the Elgaar Parishad is being probed for alleged incitement of the violence that followed and alleged links to a purported Maoist plot to attack the Prime Minister's rallies.
Ranjan, Vijayan and Hany Babu are part of the Committee for the Defence and Release of G.N. Saibaba, a disabled former associate professor of political science with DU who is serving a life sentence in Nagpur jail for links with the banned CPI Maoist.