Berojgar reply to chowkidar
New Congress entrant Hardik Patel launches a tit-for-tat response to Modi's 'Chowkidar' drive on Twitter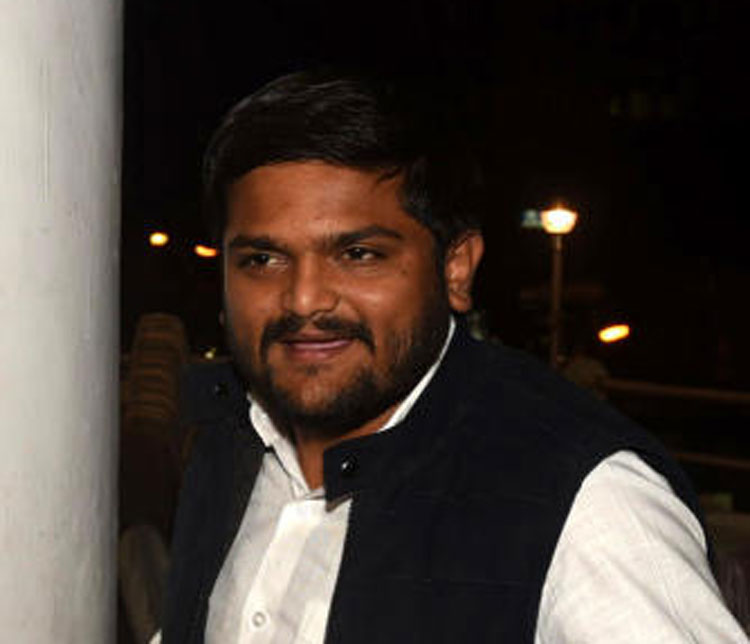 Hardik Patel
The Telegraph file picture
---
Bangalore
|
Published 18.03.19, 10:18 PM
|
---
The Congress on Monday mounted a multi-pronged offensive on the "chowkidar" theme, seeking to focus attention on what it feels are the core issues of this general election.
If Rahul Gandhi and Priyanka Gandhi Vadra tried to project Prime Minister Narendra Modi's "Main Bhi Chowkidar (I am a watchman too)" campaign as a diversionary tactic, new Congress entrant Hardik Patel launched a tit-for-tat response in Ahmedabad.
The Patidar quota agitation leader prefixed his Twitter handle with "berojgar (jobless)", mocking a drive spearheaded by Modi and other ministers since Sunday in which they added the word "Chowkidar" before their names on Twitter.
Gujarat Congress info-tech cell vice-president Hiren Banker said several Congress workers were adding "berojgar" to their Twitter handles but the party had not officially adopted the campaign yet.
In Karnataka, Rahul told a rally: "When he wanted to become Prime Minister, he had said, 'Don't make me Prime Minister, make me your chowkidar.' He didn't say, 'Make the entire country chowkidar'."
"But when he gets caught stealing, the chowkidar says the whole nation is chowkidar."
Modi had styled himself a chowkidar against corruption during the 2014 campaign. But after the Rafale controversy broke, Rahul coined the slogan "Chowkidar chor hai (The watchman is a thief)", prompting Modi's current campaign urging all Indians "fighting corruption, dirt, social evils" to declare themselves chowkidars like him.
Priyanka too directed a jibe at Modi's call on Monday, appearing to compare it with a rich man hiring chowkidars.
"I was talking to a villager and he said that only the rich can afford a chowkidar. The farmers are chowkidars of their own fields," she said in Sirsa during a halt in her Ganga Yatra.
Rahul too wedged the rich man theme into his attack on Modi. "He (Modi) said, 'Make me a chowkidar.' But whose chowkidari did he do? Anil Ambani's, Mehul Choksi's, Nirav Modi's, Lalit Modi's and Vijay Mallya's," he said.
He levelled the familiar allegation of Modi changing the Rafale deal to hand the offset contract to Anil Ambani's corporate group. "Chowkidar becomes Prime Minister and goes to France. Anil Ambani was with him. At that moment he did not say, 'You (the people) are all chowkidars and let's all go to France," Rahul said.
Rahul later interacted with techies and investors in Bangalore, where he devoted time to the jobs theme. "We can keep saying we are a super power and all that. But India is simply not competitive in making jobs. This is something India has to first accept and then do something (about)," Rahul said.
A group of protesters chanted pro-Modi slogans outside the venue. As the noise intensified, police removed them.