Bank fraud data has uncanny similarity to RBI bailout amount: Congress
This is the worst time for Indian banks as far as fraud risk is concerned said Congress spokesperson Gourav Vallabh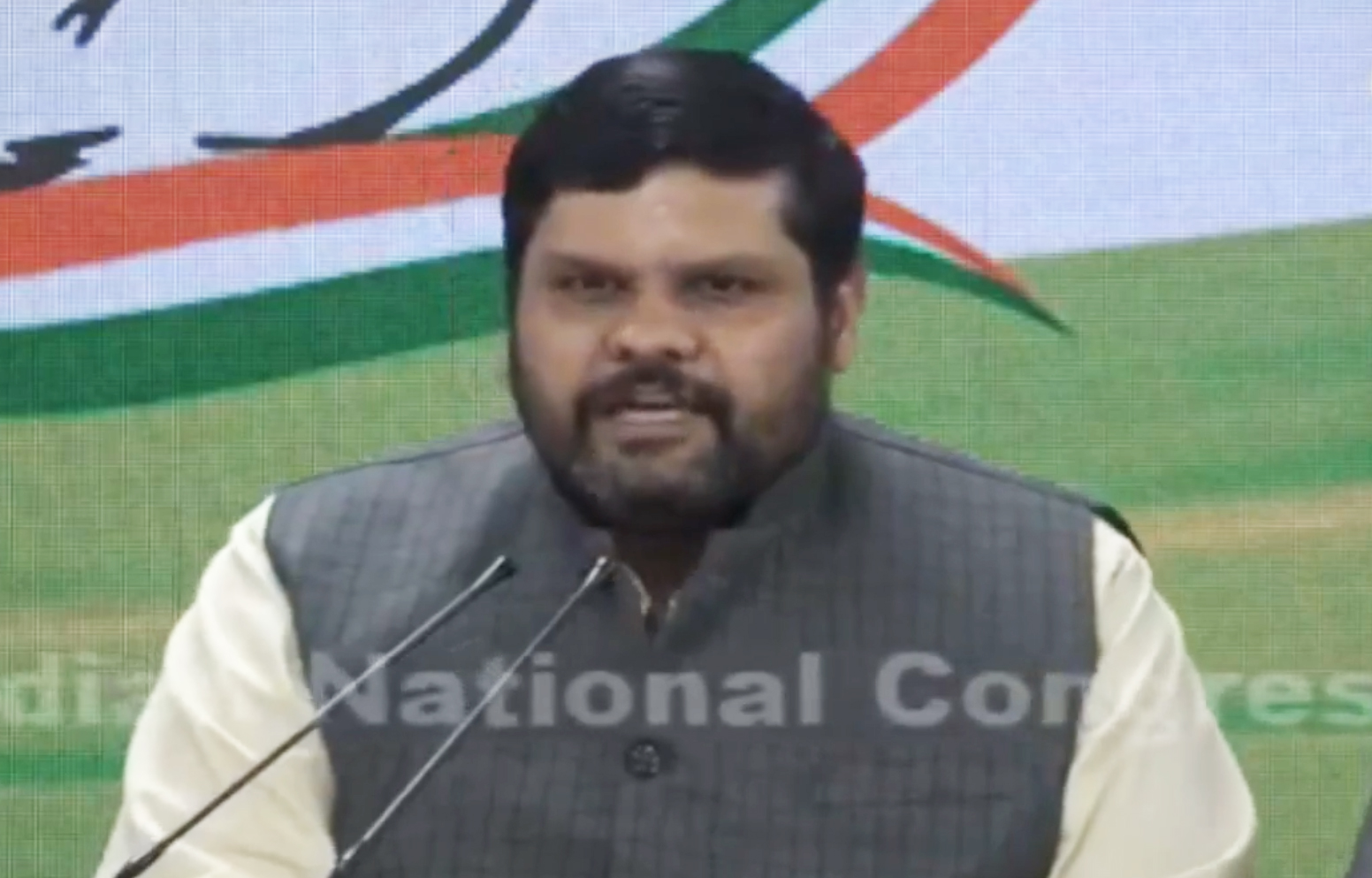 ---
---
The Congress on Friday said the Narendra Modi government would not have needed to "rob" the Reserve Bank of India (RBI) had it prevented the abnormally high number of bank frauds, pointing to the similarity of numbers and urging the Centre to recognise the crisis and act.
Congress spokesperson Gourav Vallabh said at a media conference: "RBI data has revealed that 27,125 cases of bank frauds worth Rs 1.74 lakh crore (Rs 1,74,753 crore) were reported in the past five years. Ironically, the government has got Rs 1.76 lakh
crore from the RBI. Had the bank frauds been stopped, the government wouldn't have felt the need to rob the RBI."
He added: "This amount is similar to the recapitalisation of banks. Is it an indirect way of looting taxpayers' money? Frauds in the banking system shot up by 74 per cent to Rs 71,543 crore in the financial year 2018-19 compared with… Rs 41,167 crore in the financial year 2017-18. The number of frauds registered a constant increase — 4,639 in 2014-15, 4,693 in 2015-16, 5,076 in 2016-17, 5,916 in 2017-18 and 6,801 in 2018-19."
Alleging that frauds occur because of complicity and absence of due diligence, Vallabh said: "All frauds are taking place in such a clean manner that no substantial recoveries can be made; this is the worst time for Indian banks as far as fraud risk is concerned.
"All these frauds in the past five years constitute around 6.25 per cent of the budget size of 2018-19 and are directly pushing the economy into recession and in turn affecting the job market."
The Congress spokesperson said the country was facing a financial emergency.
"The government cannot offer the cure till it recognises the disease. The government has not accepted that there is a crisis even as economists of the world are talking about it. Ground reports from every sector point to recession. Large-scale retrenchments are being reported from every sector. The worst sign of retrenchment is a drop in the sale of things like soap, shampoo, oil. The Band-Aid solution won't work."
The Congress said the recent announcements made by finance minister Nirmala Sitharaman were all aimed at helping big corporates and no decision was taken to address the liquidity crunch at the bottom of the pyramid, particularly among the rural populace.
"Our leaders have been saying for long that the economy cannot be revived with public and private investments. The government has failed in improving the investment climate; the atmosphere is not conducive," Vallabh said.
Expressing concern at the government's decision to dig into the RBI's contingency reserves, Vallabh said: "A contingency risk buffer is required by the central government to tackle unforeseen future risk; to absorb any kind of economic shock faced by the country.
"If you are reducing the contingency risk buffers, how will you tackle the worst economic scenario the country is facing? This is a clear compromise with the financial stability of the country. The government should respond to the prolonged reduction in growth, which was derailed by the reckless act of demonetisation. The government should immediately issue a white paper on the state of the economy."