Babri: How Supreme Court set wheels of justice moving again
Bench headed by Rohinton Nariman intervened twice, in 2017 and 2019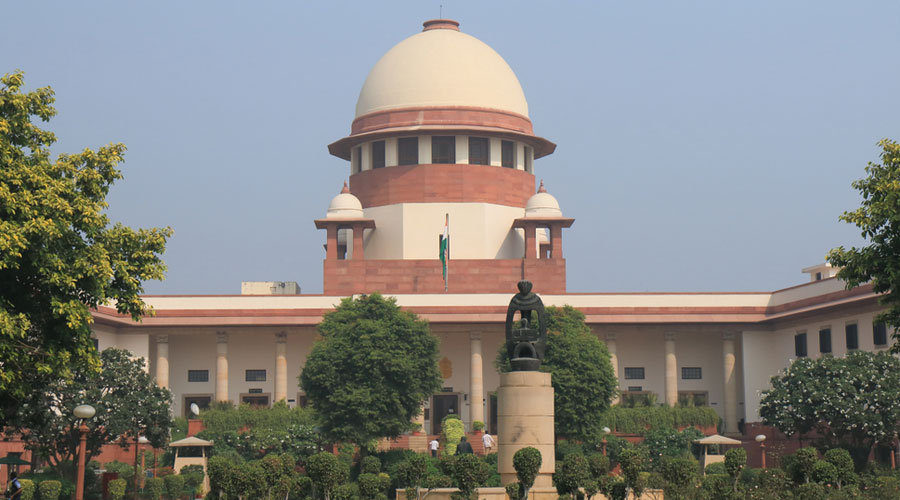 ---
New Delhi
|
Published 30.09.20, 09:04 PM
|
---
The Babri Masjid case against 32 senior politicians and Ram Janmabhoomi movement leaders might never have come to a conclusion had it not been for a Supreme Court bench led by Justice Rohinton Nariman which ordered that the case should be revived and heard within a fixed time-frame.
The court stepped in twice to speed up the wheels of justice which had ground to a halt back in 2001 after the Uttar Pradesh government declined to cure a technical defect in the charge-sheet and the CBI pushed it onto the backburner.
The Supreme Court bench in 2017 transferred the case against the 32 senior leaders from Rae Bareli to the Lucknow CBI Special Court and ordered that it should be heard along with the second case against "lakhs of unknown kar sevaks" who were accused of bringing down the masjid. The case before the Supreme Court had been filed by a person who lived in Ayodhya but was not otherwise connected with the case.
More crucially, the Supreme Court also laid down tough conditions including daily hearings to prevent delays and ensure that the two cases which together had a total of around 900 witnesses were concluded as promptly as possible.
Besides that, it gave the lower court two years to complete the hearings and ordered that the judge should not, under any circumstances, be transferred till he had finished the case and also laid down that no adjournments should be allowed except under extraordinary circumstances. Any other major issues should be referred to it, the judges laid down.
On July 19, 2019 the court stepped in once again and gave the CBI judge nine months to conclude the case. Since he was scheduled to retire last year, he was also given an extension till he delivered the judgement. Today (Wednesday) was the CBI Special Court judge S. K. Yadav's last day in office.
The court passed its orders invoking Article 142 of the Constitution which gives it extraordinary powers and says that, "in the exercise of its jurisdiction may pass such decree or make such order as is necessary for doing complete justice in any cause or matter pending before it".
The judges justified using Article 142 on the grounds of the seriousness of the crime. Said the judges: "In the present case, crimes which shake the secular fabric of the Constitution of India have allegedly been committed almost 25 years ago (this was in 2017)."
The court also sternly ticked off senior leaders like L. K. Advani who argued that their fundamental rights would be impacted by the court using Article 142.
Besides that, the court also threw in the charge of criminal conspiracy against several of the 32 leaders who had not been indicted under the section earlier and which can be punished with a five to six-year jail sentence