Arvind Kejriwal tries to recover ground before Assembly polls
Free rides for Delhi women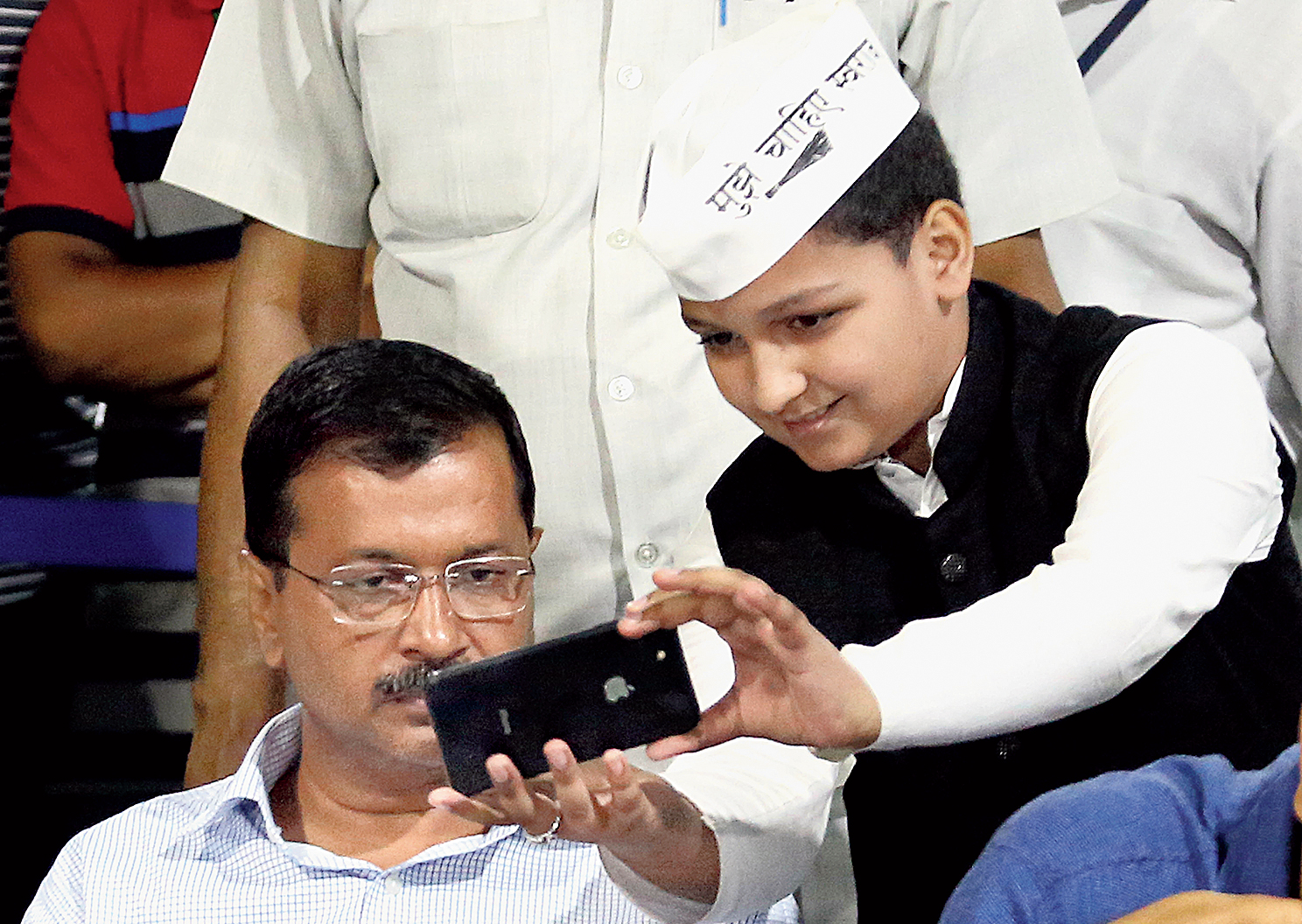 ---
---
The Arvind Kejriwal government on Monday announced free public transport, including Metro travel, for Delhi's women, seeking a constituency for itself across caste and communal lines ahead of next year's Assembly polls.
Working on the premise that public transport is the safest mode of travel for women, chief minister Kejriwal said the decision was in keeping with his government's commitment to making Delhi safe for women.
"Those who can afford the fare will be encouraged not to avail this subsidy,'' he told a news conference. He said officials had been given a week to work out the modalities so the measure could be rolled out in a couple of months.
The announcement drew scepticism from the public and criticism from the Aam Aadmi Party's political opponents.
Delhi BJP chief Manoj Tewari called it a "panic'' reaction to the AAP's disastrous showing in the Lok Sabha elections, where it not just failed to win any seat in Delhi but came third in five of the seven constituencies.
"Next, he will say, 'I will park a bus outside each Delhi'ite's residence'. He has lost his mental balance,'' Tewari said.
Sharmistha Mukherjee of the Delhi Mahila Congress tweeted: "Nirbhaya was gang-raped in a bus… Free rides may get you votes, but it won't in any way improve the security concerns of women in Delhi. Pls provide safe, adequate & affordable public transport for ALL."
She added: "Don't make promises you can't fulfil on ur own (as with the Metro), then go 4 another round of blame game. As 4 DTC (buses), augment d fleet & maximise route utilisation. Both has fallen pathetically in last 5 years.''
Kejriwal said the Delhi government would shoulder the subsidy burden. "Our estimate is that for the remaining six months, it will add up to about Rs 700-800 crore.''
How this subsidy will be calculated is not clear since gender is the only parameter. Footfalls vary from day to day, and how many will avail themselves of the subsidy is not known.
Allaying fears of congesting the system, Kejriwal said: "Around 30 per cent of the 25 lakh commuters are women. This works to around eight lakh women. If this scheme adds even 10 per cent women commuters, the additional load would be around one lakh a day, taking the number of daily rides to 26 lakh. This is still below the 27 lakh per day in March 2017."
He indicated that the Delhi Metro Rail Corporation was on board, but there was no official word from the corporation till evening.
Questions abound on the implementation: Will there be separate queues for women? How will Metro ensure, in the absence of tokens or smart cards, that the women don't exceed the maximum time one's allowed to stay in the system?
Given the Delhi government's relationship with the BJP-led Centre, many see the measure as a possible point of confrontation since both governments are equal stakeholders in the Metro.
Kejriwal insisted that no permission was needed for the scheme since the Delhi government would pay for it.
"After we opposed the fare hike, we had proposed that the Centre and the state subsidise it and split the subsidy bill. That too was rejected. Now, this is our subsidy.''
Asked where the money would come from, Kejriwal said similar questions had been raised when the Delhi government announced free water and cheaper electricity.
"We are able to provide these services free or cheaper because we have provided corruption-free governance. So the government money that used to get siphoned off is now available to provide cheaper services and subsidies,'' he said.