Arun Jaitley: BJP's man for all seasons
For the BJP, Jaitley had an asset probably valued less by Modi than earlier party bigwigs. He was the "acceptable face" of the BJP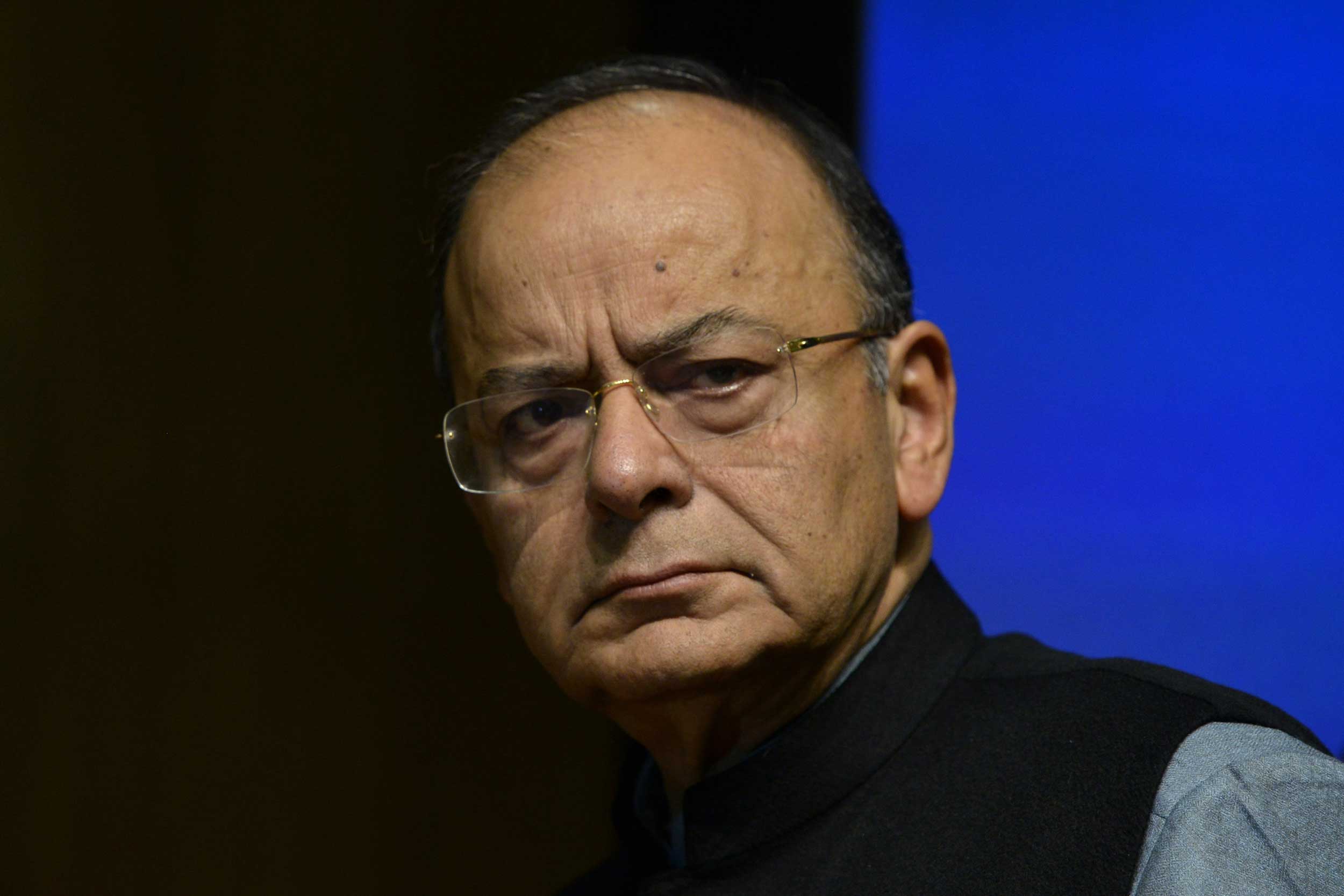 ---
---
It was a dinner party in mid-2015 with a mystery guest. The host was then finance minister Arun Jaitley. Present at Jaitley's sprawling Lutyens bungalow in central Delhi were the country's top political journalists. The mystery guest was, of course, Prime Minister Narendra Modi.
In 2015, a year after sweeping to power, Modi was still a relative newcomer feeling his way around the capital and an unknown entity for the capital's tribe of political journalists. Modi's closest aide and Man Friday, Amit Shah, was also a newbie in the city where all talk revolves around politics.
That's where Jaitley came into play. Jaitley had been close to Modi from the early 2000s and played a role helping him at several stages of his career, especially after the 2002 riots. Now, he was Modi's guide --- the man who knew every nook and cranny of Delhi's political landscape, was well-networked across the political spectrum and exchanged easy banter with all the right journalists. Jaitley instantly became part of the new dispensation's ruling triumvirate along with Modi and Shah. It was generally accepted few other ministers counted for much in the Modi dispensation.
For the BJP, Jaitley had one other asset probably valued less by Modi than earlier party bigwigs. He was the 'acceptable face' of the BJP who didn't make alarming pronouncements about Hindutva.
As expected, Jaitley became finance minister and in that role was a key mover in an administration that promised it would be like none before and would bring new efficiency – the famed 'Gujarat Model' — to its dealings with the business world. He was also the government's Mr Fixit, at one time holding charge of both finance and defence – huge ministries with mammoth workloads.
On top of all that, Jaitley was constantly engaged in backstage manoeuvring with allies and even Opposition leaders. He was the point man for a range of politicians, including Mamata Banerjee, Jayaalalitha and even President Pranab Mukherjee. He was also the crucial figure who engaged in negotiations and persuaded Mamata's right-hand man Mukul Roy to shift from Trinamul to the BJP. There's no doubt Roy contributed to the BJP winning more seats than had been predicted in the recent general elections in Bengal.
Did the BJP and Jaitley succeed in bringing the 'Gujarat Model' to Delhi? At the end of five years, it's fair to say the changes were less momentous than expected but that was hardly Jaitley's fault as it soon became evident Modi liked to keep a firm grip on the government's actions and even Jaitley only had limited manoeuvring room.

In fact, it's still unclear what role Jaitley played in one of the government's most momentous economic decisions. Demonetisation came like a bolt from the blue for the whole country and it was clearly conceived by the Prime Minister and a small team in the PMO and the finance ministry. Jaitley loyally defended it but it was a move unlike anything he had ever made in his long political career.
On the government's other big moves, GST, he was fully on board and used his persuasive powers to bring all the states on board. Yes, there have been gripes about the GST structure and multiple tax slabs and the constant changes, but once again that was largely because of constraints imposed on him by higher powers in the government.
His standing in government was, however, possibly undermined by the fact he had lost the first election he had ever stood for in Amritsar in 2014. Though he was the quintessential urban politician, he tried to sell himself as a homegrown Punjabi and he came up against a formidable foe in current Punjab chief minister Amarinder Singh.
Nevertheless, he still did things his own way and in the finance ministry he was responsible for one little-noticed change at the time. The government's annual Economic Survey had always been a document written usually by a three-person team that reflected the government's viewpoint.
Under Jaitley's guidance, chief economic advisor Arvind Subramanian did a 180-degree about-turn and made the Economic Survey more an outside perspective on the economy. In fact, the doubts about the GDP figures presented in a Harvard paper by Subramanian after leaving government had also been mentioned in the Economic Survey but were missed by the media. It could perhaps be said that the survey reflected the more 'liberal' side of the BJP.
Jaitley, famously, was a man with a wider circle of friends than anyone else in government and he remained loyal to them even in tough situations. Atal Bihari Vajpayee intensely disliked some of Jaitley's friends who were also in the BJP but he refused to break off contact with them.
Jaitley belonged to a family that had suffered the strains and tribulations of Partition and moved from Lahore to Delhi via Amritsar before he was born. His father was a lawyer and so was an uncle and even though he had toyed with becoming an engineer it wasn't surprising he decided to follow in their footsteps. During his college days, he leapt into the political arena and became president of the Shri Ram College of Commerce students' union. Later, he became marked out as a man to watch when he became the Akhil Bhartiya Vidyarthi Parishad (ABVP) president of the Delhi University Students Union in 1974. The ABVP was the Jana Sangh's student wing at a time when the party was still a limited force in Indian politics. At this point, Jaitley was also deeply influenced by Jaiprakash Narayan's movement.
But tougher times were in store when Mrs Indira Gandhi declared the Emergency in June 1975. Jaitley escaped the police who came home to arrest him but he led a protest the next day and quickly found himself imprisoned – in Ambala Jail and in Tihar -- with many of the BJP's other leaders. He always said jail was a life-changing experience because he met so many different types of people. Crucially, he also became close to many of the BJP's future top leaders – some of his best friends over the years were people who he bonded with in jail. In 1977, after the Emergency was lifted, he emerged from prison and became the ABVP's all-India secretary and president of its Delhi wing.
For the next decade, Jaitley led a double life -- building his legal and his political careers and prospered in both. In 1980, he became the president of the BJP's Youth Wing and the secretary of the Youth Wing's Delhi unit. Simultaneously, he was able to build his legal credentials and by 1990 had risen to become additional solicitor-general of India.
By the end of the 1990s, Jaitley got his first taste of high office when the Vajpayee government took power. Early on, he was marked down as a man for all seasons and initially became a junior minister at the ministry of law and justice. He was later promoted to cabinet minister in the same ministry and was also, for a short period, the shipping minister. In 2002, he became the BJP's general secretary and was also promoted to commerce minister, cementing his position in the party's top ranks.
Over the years, he had been pursuing a third passion as well that would consume a lot of time and energy -– cricket. By 1999, he was the vice-president of the Board of Cricket Control of India (BCCI) and later, as chief of the Delhi Cricket Association – and combined with his political clout -- was one of the game's most powerful figures. His innings at the DCA witnessed several controversies and a huge feud with cricketer Kirti Azad.
Unfortunately, Jaitley's health problems began to catch up with him soon after the 2014 election. He suffered from diabetes and to bring that under control had bariatric surgery. Some years before, in his early 50s, he had also had surgery to clear several blocked arteries.
In 2018 Jaitley travelled to the US for medical treatment and this led to intense speculation whether he would come back to present the Budget. The ruling party put out word he would return but finally it was current railway minister Piyush Goyal who was in the spotlight on Budget Day.
Jaitley played no role in the 2019 general elections because of his health problems. Questions about whether he would serve in the current government were laid to rest when he sent a letter to the prime minister saying he needed time for his health to mend. That was not to be. His untimely demise deprives India of one of its ablest and best-liked politicians.