Article 370, free pilgrimage, temple agitation: That's AAP talking before elections
Has Arvind Kejriwal's political focus changed? It's about 'people's emotions', says leader Gopal Rai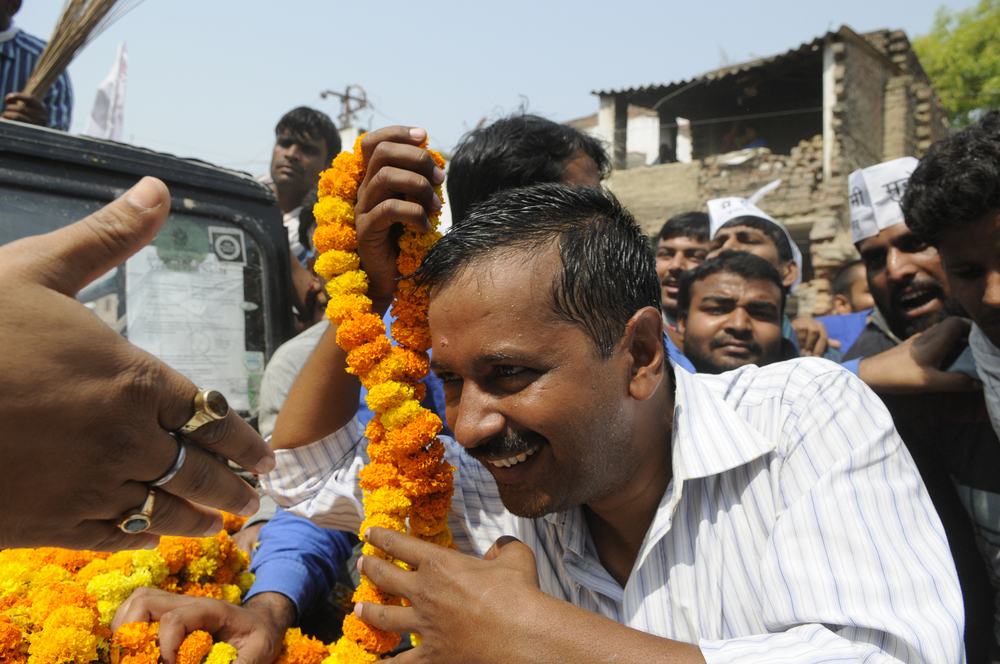 ---
---
When AAP voted for the removal of special powers in Jammu and Kashmir and supported the state's bifurcation into two Union territories on Monday, it made many political observers sit up and take note.
One of the planks of AAP for the Assembly elections next year is full statehood for Delhi. On the other hand, Jammu and Kashmir, which used to be a full state, would be made a Union territory with a legislature and a lieutenant governor, a bit like how Delhi is right now.
AAP, while trying to explain why it had supported the BJP-led government's move, said Delhi's situation cannot be compared to Jammu and Kashmir's. The party statement said that AAP had always offered issue-wise support and gave the example of the Prime Minister's Swachh Bharat campaign, which Kejriwal had supported.
But civic cleanliness always sat well in AAP's larger campaign of good schools and quality health care. What AAP has done in the last few months hints at something else, perhaps what its leader Gopal Rai calls 'people's emotions'.
Arvind Kejriwal's stand on Article 370 also seems to have changed with time. In an earlier interview during an NDTV show, which was hosted by journalist Madhu Trehan, Kejriwal had said Article 370 should be left alone as it is.
Several other developments also indicated that AAP's only wish is to counter the BJP, but by playing the BJP's game.
AAP recently also expanded a scheme for free travel to pilgrims from Delhi. The Mukhyamantri Tirth Yatra Yojana in its first year, 2018, intended to finance the travel of 77,000 Delhi residents to five pilgrim spots. The list of such destinations has now been expanded to 12.
Asked if AAP's political focus was changing, given that it was financing more pilgrimages, Gopal Rai, the party's political affairs minister, said: "There is no political strategy behind the scheme. It's all about people's emotions."

Earlier this year, AAP mounted an aggressive campaign against a demolition drive by the Uttar Pradesh government in Varanasi, under which several temples were reduced to rubble to make way for the Kashi Vishwanath corridor. To oppose what looked to him like a rank desecration of religious sites, AAP leader Sanjay Singh then held a two-day rally in Varanasi against the drive. The rally's banner cried "BJP bhagao, Bhagwan bachao". Singh later moved a private member's bill against the corridor in the Rajya Sabha.

Last Monday, Kejriwal announced that his government has set up 173 camps for 'kanwariyas' to rest. The same day, he visited one of the camps in East Delhi's Dilshad Garden and supped with the pilgrims. Though this was not the first time that government has organised these camps, increasing their number from 100 to 173 this year may be an indication of the party's changing line.