Appeal to CMs
The signatories acknowledged it wouldn't be enough for citizens to boycott the NPR and the NRC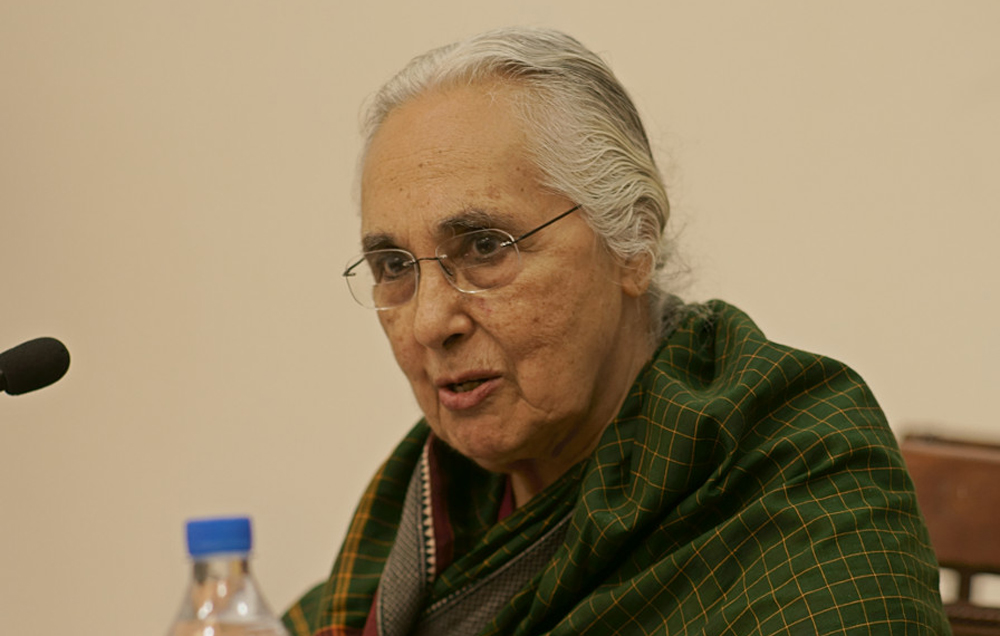 The signatories include academic Romila Thapar
(Wikipedia)
---
New Delhi
|
Published 22.01.20, 10:41 PM
|
---
Prominent citizens including former civil servants and academics have individually petitioned all non-BJP chief ministers to join the collective effort towards "civil disobedience" and refuse to implement the National Population Register and the National Register of Citizens in their respective states.
In an open letter on Wednesday the signatories acknowledged it wouldn't be enough for citizens to boycott the NPR and the NRC.
"Only if enough number of non-BJP state governments agree to do this will we be able to stop the proceedings of a highly divisive agenda.… This will be the federal pushback with the assertion of the constitutional rights of state governments, in the form of a unique civil disobedience by the state governments," they wrote.
Urging the chief ministers to follow the example of the Kerala government, the signatories said all non-BJP state governments must also approach the Supreme Court seeking a repeal of the Citizenship (Amendment) Act and the amendments of 2003 that provide for the NRC and NPR.
"If these are not struck down, the only path for the states to take is to disobey the union government, even at the risk of dismissal," they said. "There is no other way to prevent the destruction of the Constitution."
The signatories include former Indian high commissioner to Bangladesh Deb Mukharji, literary scholar Ganesh Devy, writer Githa Hariharan, biographer and Mahatma Gandhi's grandson Rajmohan Gandhi, and academics Romila Thapar, Prabhat Patnaik and Neera Chandhoke.
The appeal has gone out to 19 chief ministers, including those who are allies of the BJP such as Nitish Kumar of Bihar, Conrad Sangma of Meghalaya and E.K. Palaniswami of Tamil Nadu. Their parties had all voted for the citizenship bill in Parliament with reservations.
In a related statement, Shantha Sinha, former chairperson of the National Commission for Protection of Children, has questioned the commission's decision to ask police to take note of the "misuse of children in protests" and take necessary action under the Juvenile Justice Act.
The NCPCR, which works under the government of India, had on Tuesday asked the district magistrate of South East Delhi to identify children, seen in a video protesting against the citizenship law, counsel them and produce them before a Child Welfare Committee if required.
Along with child rights activist Enakshi Ganguly, Sinha has pointed out that children have a right to participate and be heard in all matters concerning them.
"This is enshrined in the Constitution of India as a fundamental right and complemented by the UN Convention of the Rights of the Child as well as the National Policy for children," the statement said.