Appeal frown, lynching cry in rape outrage
Jaya Bachchan demanded that those who rape and murder women 'be brought out in public and lynched'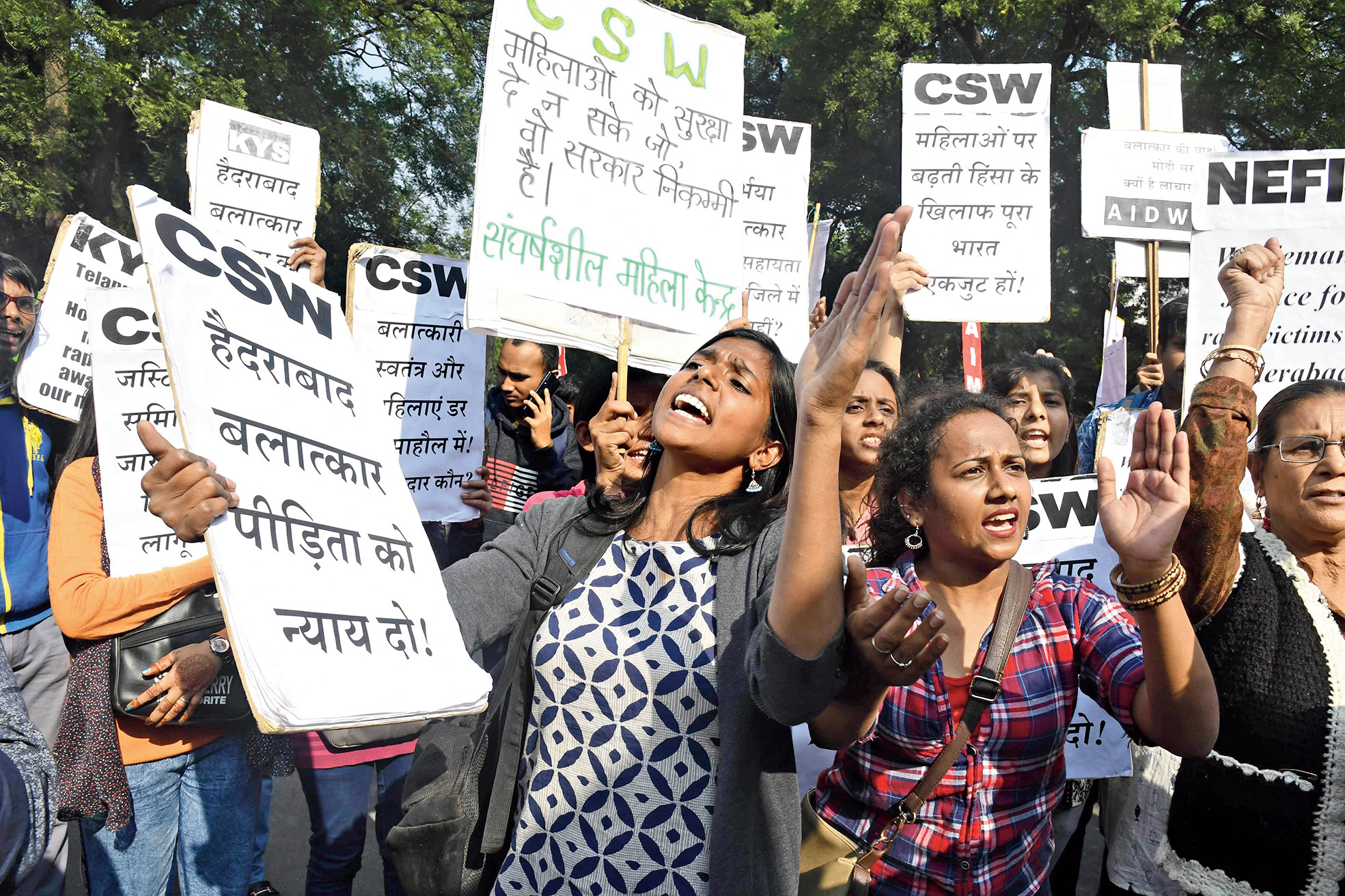 ---
---
Rajya Sabha Chairperson M. Venkaiah Naidu on Monday joined several members in questioning the criminal law provisions that allow "appeal and then appeal", softer punishments for underage convicts, and clemency for those sentenced to death.
One of the members, Samajwadi Party MP Jaya Bachchan, demanded that those who rape and murder women "be brought out in public and lynched".
Members across parties in both Houses expressed concern at the recent rape and murder of a woman veterinarian on Hyderabad's fringes. Naidu and Lok Sabha Speaker Om Birla allowed the members to express their views in their Houses.
Defence minister Rajnath Singh told the Lok Sabha the government was ready to get more stringent laws enacted to curb heinous crimes against women.
In the Rajya Sabha, Naidu provided a few suggestions, including the publication of the photos of the convicts to shame them.
"Can anybody think of having mercy on such people? And why? Because some practice has been there for years together?" Naidu, who is also the Vice-President, said.
"The process is there. Then state government to appeal, then central government to appeal, then the home ministry and then (mercy petitions before) the President…. All these things are there. We should really think about it to have a change in our legal system, in our judicial system."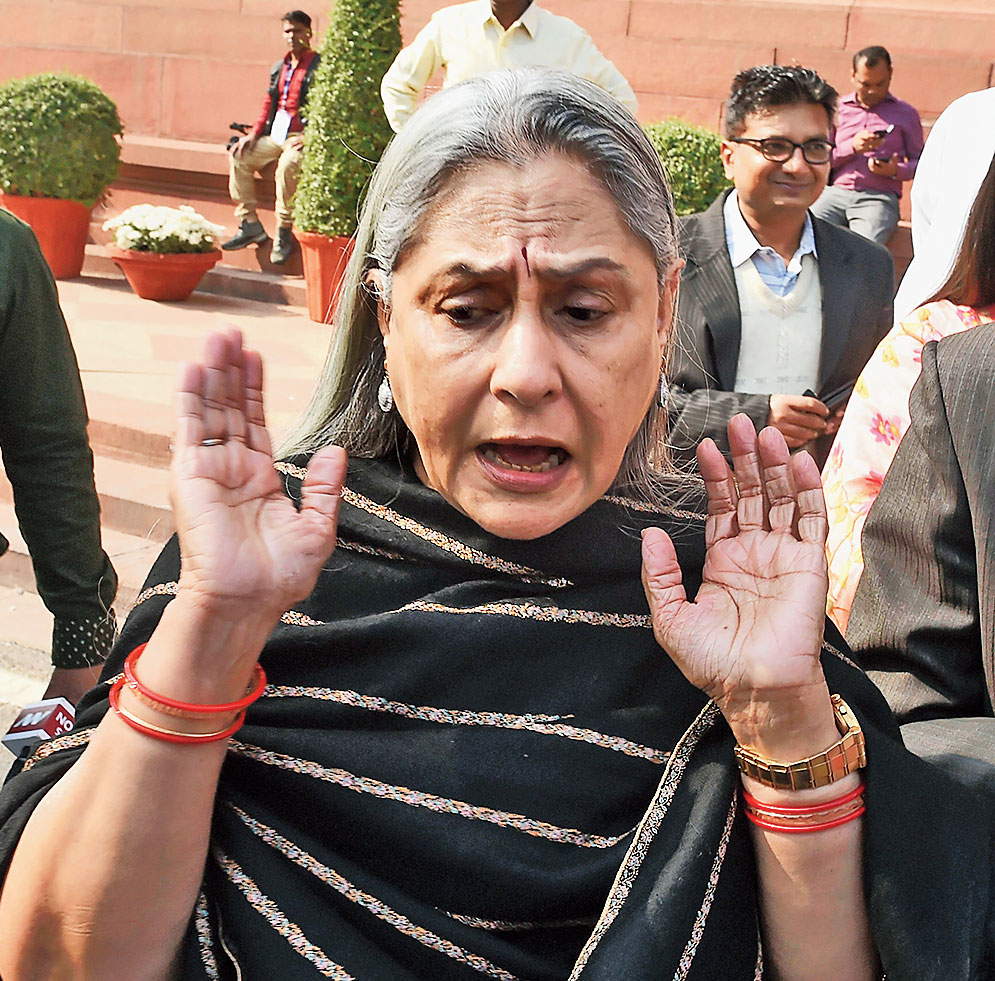 After a woman was raped and fatally brutalised on a moving Delhi bus in December 2012, the criminal law was amended to provide the death penalty for rapists whose brutality kills the victim or leaves her in a vegetative state.
The Supreme Court has sentenced four men to death in the case while the lone juvenile accused has been freed after spending three years in a remand home.
With the adult convicts' appeals and review pleas dismissed, they still have the option of filing curative petitions in the Supreme Court and, if that fails, applying to the President for mercy.
"There is a certain lacuna in our system, both in the legal system and in our police system.… Fast-track courts are one solution. What is after that? Then there is a process — appeal and then appeal," Naidu said.
"Another issue is age. I would appeal to the country, politicians and political parties, to the honourable members cutting across party lines, because there is an argument that he is a juvenile….
We should revisit this also. Those who can do such heinous acts, how is his age any factor at all?
"All states, political parties must pay attention to and see to it that we create awareness and put stigma on that fellow. His photo should be published and distributed everywhere. Nowadays we have Aadhaar card, identity card, etc. Such fellows should be identified and a social stigma should be there."
Referring to the Hyderabad rape and murder, Jaya said: "I know it's a little harsh, but I think these kinds of people need to be brought out in public and lynched."
She said another incident had happened at the same spot a day earlier, and demanded action against the officials who had still failed to provide security in the area.
In both Houses, most members demanded a more stringent law. "The government is ready to do whatever it takes to ensure the safety of women. We are ready to have any stringent law that the House wants," Rajnath told the Lok Sabha.
He said the House could have a full-fledged discussion and suggest ways to deal with such issues.
Many members advocated speedy trials of heinous crimes against women, and the death penalty for the convicts.
Pinaki Mishra of the Biju Janata Dal questioned the delay in executing the death sentences in the Delhi bus brutality case.
He said the laws enacted by Parliament and sentences awarded by the courts would not make any difference unless the death sentences were executed.
Members supported Mishra and suggested that death-row convicts in rape cases be hanged expeditiously to create a deterrent.