Another Dushyant forgets another Shakuntala
Dushyant has promised support to the BJP in Haryana after the Assembly polls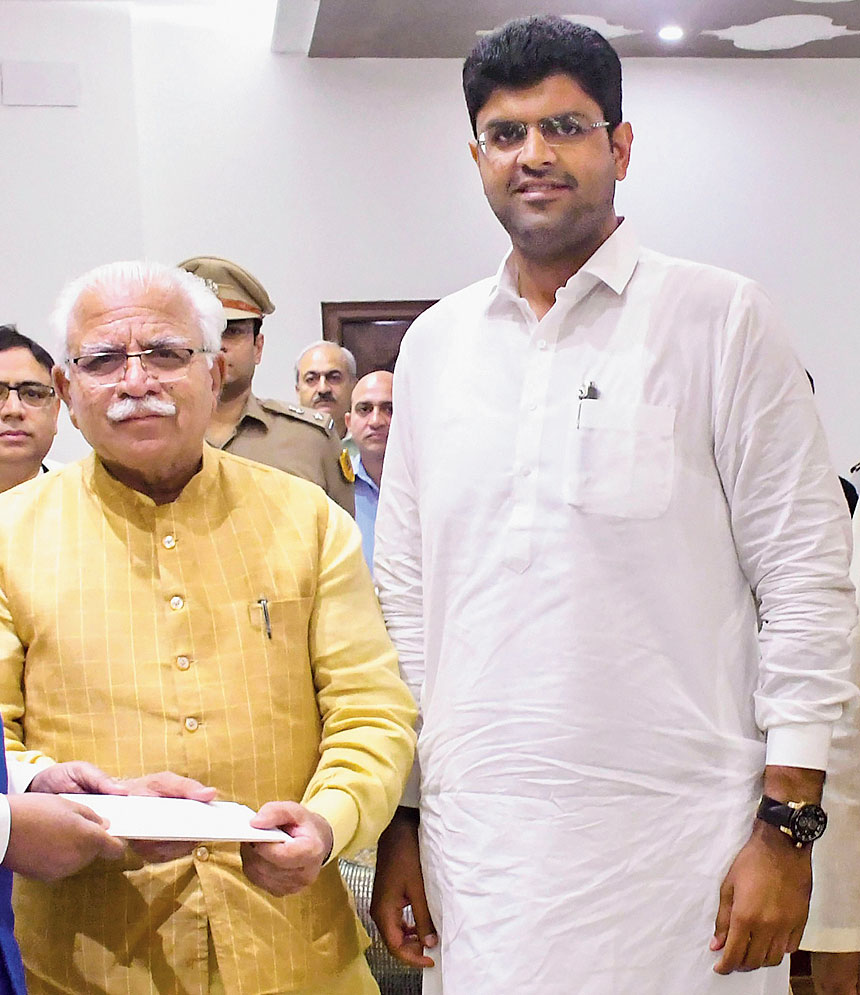 ---
Published 26.10.19, 10:31 PM
|
---
The following are excerpts from a video posted by Dushyant Chautala on May 8, when he was an ally of the AAP and fought the Lok Sabha polls unsuccessfully. The BJP won all the 10 Lok Sabha seats. No longer an ally of the AAP, Dushyant has promised support to the BJP in Haryana after the Assembly polls. 
'Comrades, Modiji came to Fatehabad today (for a poll rally) and talked about the anti-Sikh riots. Tell Modiji, why do you forget that you were the chief minister when the riots took place in Gujarat? Were you able to provide justice to the victims?
'You were Prime Minister when arson took place in Haryana (a reference to the Jat reservation agitation in Haryana in 2016). Did you once try to care about the victims? In Panchkula, police fired on unarmed devotees of Dera (Dera Sachha Sauda, a group whose chief Ram Rahim is now in jail)…. Why did you keep silent?
'Tell Modiji, in Murthal (a reference to allegations of mass rape by Jat quota agitators), when an effort by people to disgrace Haryana was made, did you once try to come and understand the issue?…
'I want to appeal to you that these kind of people, by telling lies, are in some way trying to divide us. You should reply to such people by hitting back with your votes….'