Another BJP-linked skeleton in Facebook's hate-post closet
Despite complaints from an NGO, the site had for over a year failed to remove a post by an Assam MLA that blamed Bangladeshi Muslims for rapes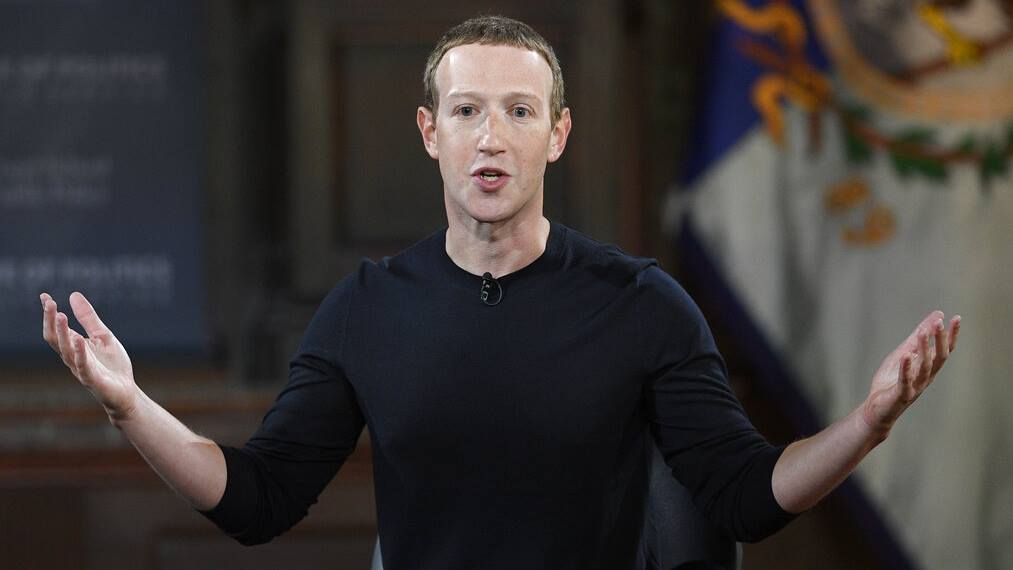 Facebook CEO Mark Zuckerberg
AP
---
New Delhi
|
Published 29.08.20, 04:17 AM
|
---
Facebook allowed a hate post by a BJP lawmaker in Assam to remain on its pages for more than a year despite an alert from an NGO, the New York-based Time magazine has reported.
Earlier this month, The Wall Street Journal had reported that Facebook had condoned violence-inciting posts by the Hindutva ecosystem, including a BJP legislator from Telangana, on the advice of Ankhi Das, its public policy director for South and Central Asia.
Time reported that despite complaints from the NGO Avaaz in 2019, Facebook had for over a year failed to remove a post by Assam MLA Shiladitya Dev that blamed Bangladeshi Muslims for rapes.
"But halfway through the hour-long meeting (with Avaaz in July last year), Shivnath Thukral, the most senior Facebook official on the call, got up and walked out of the room, Zoyab [a former Avaaz official] says, saying he had other important things to do," the Time report says.
"Among the posts was one by Shiladitya Dev, a lawmaker in the state of Assam for Prime Minister Narendra Modi's Hindu nationalist Bharatiya Janata Party (BJP)," the report says.
The report added: "He had shared a news report about a girl being allegedly drugged and raped by a Muslim man, and added his own comment: 'This is how Bangladeshi Muslims target our [native people] in 2019.'
"But rather than removing it, Facebook allowed the post to remain online for more than a year after the meeting until Time contacted Facebook to ask about it on Aug. 21."
Like Das, who has been linked to the BJP and Trinamul, Thukral — a former journalist like Das — formerly ran an Internet campaign linked to the BJP.
"Before joining Facebook, Thukral had worked in the past on behalf of the BJP. Despite this, he was involved in making decisions about how to deal with politicians' posts that moderators flagged as violations of hate speech rules during the 2019 elections, the former employees tell Time," the Time report says.
"In 2013, during the BJP's eventually successful campaign to win national power at the 2014 elections, Thukral worked with senior party officials to help run a pro-BJP website and Facebook page. The site, called Mera Bharosa ('My Trust' in Hindi) also hosted events, including a project aimed at getting students to sign up to vote, according to interviews with people involved and documents seen by Time."
The site changed its name to "Modi Bharosa" in 2014.
Thukral and Dev were yet to respond to phone calls, text messages and emails from this newspaper. A Facebook spokesperson on Friday afternoon asked for time to reply to the queries but had not done so when this report was filed.
After the WSJ report, Facebook had said its policies prohibited hate speech and incitement irrespective of political affiliation. But it did not explain why anti-Muslim posts in the name of the leader of the BJP's legislature party in Telangana, T. Raja Singh, were allowed.
The Delhi Assembly has since begun an inquiry into whether Facebook had any role in the February communal riots that killed 53 people.
Time quoted a Facebook spokesperson as saying: "We failed to remove (Dev's post) upon initial review, which was a mistake on our part…. Our understanding is that Shivnath's volunteering (at Mera Bharosa) at the time focused on the themes of governance within India and are not related to the content questions you have raised."
Thukral is currently public policy director with WhatsApp, owned by Facebook.
"But WhatsApp's future as a payments application in India depends on final approval from the national payments regulator, which is still pending," Time reported.
"Facebook's hopes for expansion in India have been quashed by a national regulator before, in 2016, when the country's telecoms watchdog said Free Basics, Facebook's plan to provide free Internet access for only some sites, including its own, violated Net neutrality rules. One of Thukral's priorities in his new role is ensuring that a similar problem doesn't strike down Facebook's big ambitions for WhatsApp Pay."
Several police complaints had been lodged against Dev this month after he called late Assamese author Syed Abdul Malik an "intellectual jihadi".
Avaaz's report in 2019 cited several hate posts by Dev on Facebook, including two interviews to TV channels in which he blamed Bangladeshi Muslims for rape and other crimes.
Titled "Megaphone for Hate", the Avaaz report had said: "Despite repeated calls from Avaaz to Facebook to proactively enforce with human content moderators its Community Standards on hate speech in Assamese, Bengali and Hindi with a team that understands the issues specific to Assam, Facebook has not yet committed to doing so.
"The 213 examples that Avaaz flagged as hate speech to Facebook were shared over 99,650 times. Facebook has taken down 96 of the posts, pages and comments we reported to them. These were at least viewed 5.4 million times."