Ambedkar statues beheaded
The local police suggested the dead-of-the-night operation in the villages was a "well-planned" one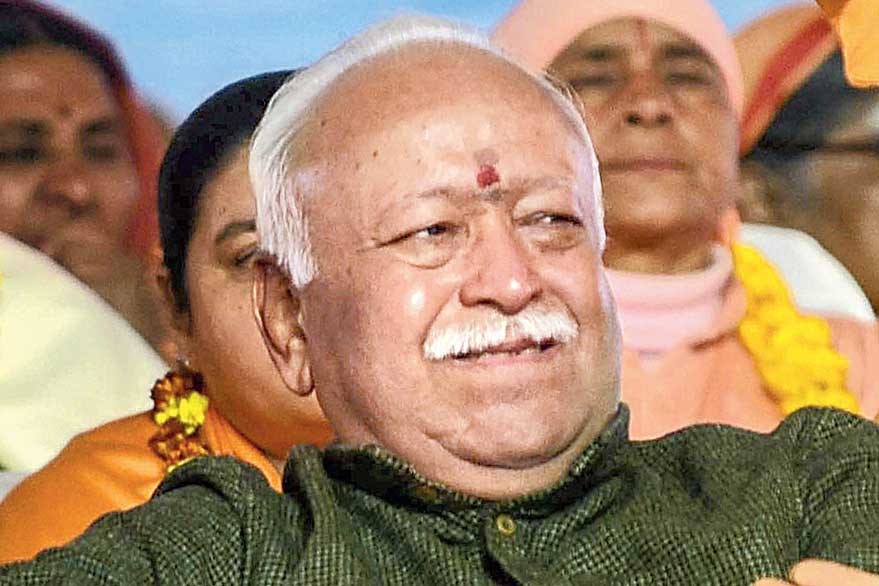 ---
Lucknow
|
Published 21.08.19, 09:25 PM
|
---
Three statues of Babasaheb Ambedkar were clandestinely beheaded at three neighbouring villages in Azamgarh on Tuesday night, with some police officers linking the vandalism to recent efforts to trigger a nationwide debate on the relevance of reservation.

The local police suggested the dead-of-the-night operation in the villages of Chewar Domanpur, Srikantpur and Mirza Adampur, about 270km east of Lucknow, was a "well-planned" one.
"We believe the vandals came on motorbikes," a police officer in Lucknow said, asking not to be identified. "All this talk about reviewing the reservation policy could be the immediate provocation."
Rashtriya Swayamsevak Sangh chief Mohan Bhagwat had at a meeting in Delhi on Sunday suggested there was a need for a "conversation in a harmonious atmosphere" between the supporters and opponents of reservation.
While Opposition parties have accused the Sangh of plotting to abolish reservations, Sangh publicity chief Arun Kumar has declared the organisation supports the education and job quotas.
Ambedkar, the architect of the Constitution and the tallest Dalit leader, was an advocate of reservation for the underprivileged castes.
Ram Lochan, a Srikantpur resident, said the villagers discovered the headless concrete statue in the morning.
"It must have been hit with a sharp weapon. Then we learnt the same thing had happened in two neighbouring villages," he said. "We organised a protest and have received an assurance from senior police officers that the culprits would be arrested and new statues installed."
Azamgarh superintendent of police Triveni Singh said: "We have decided to announce a reward for clues leading to the arrest of the criminals, whom we hope to catch soon."
He said: "We have assured the villagers that fresh statues of the leader would soon be installed at the same places."
Dalit politicians such as Bahujan Samaj Party president Mayawati and Lok Janshakti Party leader Ram Vilas Paswan have opposed any review of the reservation policy.
Mayawati on Monday asked the Sangh and the BJP to shed their "anti-reservation mindset".
Paswan, a cabinet minister in the Narendra Modi government, on Tuesday said reservations were a constitutional right for the downtrodden and needed no review.