Akademi award for two young Jharkhand writers
Mihir Varsa and Salge Hansdah figure on the list of winners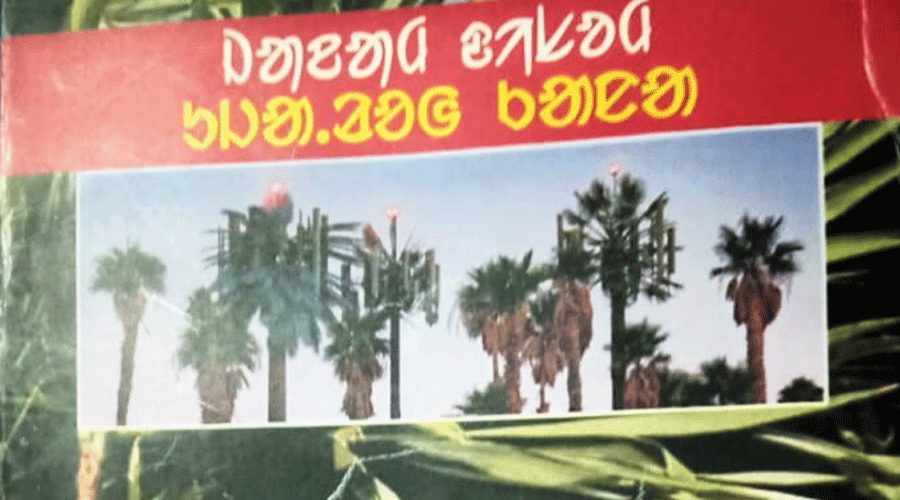 Janam Dishom Ujarog Kana, a novel in Santhali by Salge Hansdah.
The Telegraph
---
Ranchi
|
Published 29.08.22, 01:13 AM
|
---
Two young writers from Jharkhand won Sahitya Akademi Yuva Puraskar this year for their wistful writings about transformation of their respective places, expressed in two different ways and languages.
When Sahitya Akademi secretary K. Sreenivasrao announced the names of 23 writers of as many languages winning the Yuva Puraskar on Wednesday afternoon, Mihir Varsa and Salge Hansdah from Jharkhand figured on the list of winners.
While Mihir bagged the award comprising a cash award of Rs 50,000 and a plaque for his English book, Tales of Hazaribagh: An Intimate Exploration of Chotanagpur Plateau published by Speaking Tiger of Delhi, Salge got it for Janam Dishom Ujarog Kana (The motherland disappears), her debut novel in Santhali published by Dabanki Press of Jamshedpur. In his present book, Mihir who had won two more literary prizes in 2013 and 2014 respectively resents the recent identification of Hazaribagh as merely a headquarters town of an administrative unit that marks a fundamental shift in its perception.
"My hometown will soon become just another tier-3 town bereft of its inherent beauty," he said when contacted at IIT-Delhi where he is currently pursuing a PhD programme. "It's really about my intimate exploration of the middle Chotanagpur plateau and an attempt to resurrect the decaying inter-personal relationship between the plateau and its people," Mihir said about the theme of his award-winning book.
Whenever such a shift takes place, everyone experiences a melancholic feeling, he further said, referring to a poem by Samuel Solomon, possibly the last British deputy commissioner of Hazaribagh, that he came across when he was pursuing a course at Stirling University (UK) where he went after bagging the Charles Wallace fellowship.
"Though a Britisher, Solomon must have felt the same melancholy when he had to leave Hazaribagh," Mihir said, adding local people had more reason to be sentimental.
"It's an amazing book, one has to read it personally to feel the vibe," Hansda Sowvendra Shekhar, the only other writer from Jharkhand who also relieved the Yuva Puraskar for English writing for his debut novel The Mysterious Ailments of Rupi Baskey in 2015, said about Mihir's book, identifying its genre as "a travelogue cum personal essay".
Salge's first published book Janam Dishom.., on the other hand, narrates how villagers feel when their village gradually gets merged with a city.
"We saw the impact of urbanisation when we became unknown in our own village as outsiders came in large numbers to stay there," she said when asked about the motivation behind writing her book.
"Our people lost their land whenever any project came up there, be it an electric sub-station or a tower," Salge who teaches Santhali at a college in Chakulia further said, adding that gave them a feeling as if their motherland was slowly disappearing into an unknown horizon.
Salge who hails from Barigarah, located in the periphery of Jamshedpur and writes for Santhali literary magazines described that feeling of such an alienation from their own place as very painful that she wanted to share with others.