Sabarimala arrest for flouting bail condition
Rahul Easwar has to appear at Pathanamthitta police station daily but failed to turn up on December 8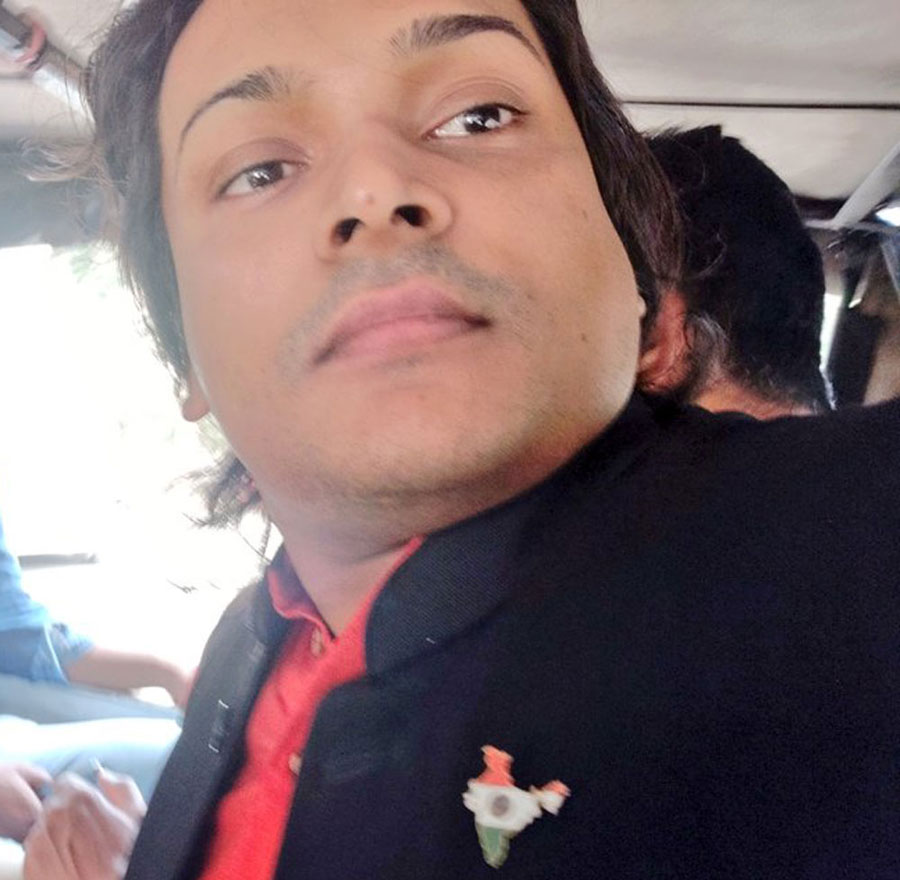 Right wing activist Rahul Easwar who had earlier courted controversy when he spoke about a "Plan B and Plan C" to stop any woman of childbearing age from entering the Sabarimala temple
Source: Twitter
---
Bangalore
|
Published 17.12.18, 10:45 PM
|
---
Activist Rahul Easwar, who had earlier courted controversy when he spoke about a "Plan B and Plan C" to stop any woman of childbearing age from entering the Sabarimala temple, was arrested on Monday for alleged violation of bail conditions.
Easwar, out on bail in a case linked to rioting and unlawful assembly near the Kerala temple, has to appear at Pathanamthitta police station every day.
When he didn't on December 8, as he was in Delhi to participate in a television debate, the police station informed the court, which revoked his bail and ordered his arrest.
Easwar, who heads the Ayyappa Dharma Sena, said he had not appeared at the police station for just one day. "I had informed the police about my trip to Delhi. But since my return trip got delayed I could go to the police station only on December 9. The police had informed the court by the time I returned," he told reporters after his arrest from Palakkad, Kerala.
Easwar was in Palakkad to inaugurate an event organised by the Hindu Mahasabha. Palakkad police later handed him over to their counterparts from Pathanamthitta, who took him to the district, 240km away.
Easwar has been among those who have been opposing the CPM-led Kerala government's decision to enforce the Supreme Court's September 28 judgment. The court had then lifted all age restrictions on the entry of women into the hill shrine, triggering protests from traditionalists and Sangh parivar groups who want the centuries-old ban on women between 10 and 50 to remain.
The activist was arrested from Pampa, 5km from Sabarimala, on October 17 for staging a protest when the temple gates opened for the first time after the verdict.
Easwar had promised peaceful protests in a "Gandhian way" but violence erupted when mobs attacked journalists and stoned vehicles and police personnel.
Granted bail on October 22, he was arrested again six days later for his controversial remarks about his Plan B and Plan C. Easwar had told a media conference that activists would park themselves on the temple premises with their "Plan B and Plan C" if any young woman tried to enter.
He also said that activists were ready to desecrate the temple by cutting their hands and spilling blood to force an immediate shutdown for at least three days for cleansing rituals.
Easwar was booked under penal code sections related to promoting enmity between religious groups and abetting the commission of an offence after a video of the media conference went viral. He got bail again about a week later.
Police in Kerala have declared prohibitory orders in and around the temple that last year attracted nearly one lakh devotees a day. But the footfalls have taken a hit because of the ceaseless protests.
The daily arrivals touched nearly 80,000 over the past couple of weeks. A court-appointed fact-finding commission had even reported that the atmosphere was peaceful around the temple, which has been secured by more than 4,000 police personnel.
Devotees and activists linked to right-wing groups have filed petitions in Kerala High Court against the police restrictions, but the state has justified the heavy deployment saying it is necessary for maintaining peace and security at the temple.