Academics raise quality questions on Centre's virtual university plan
No clarity yet whether any interactive online classes would be held through videoconferencing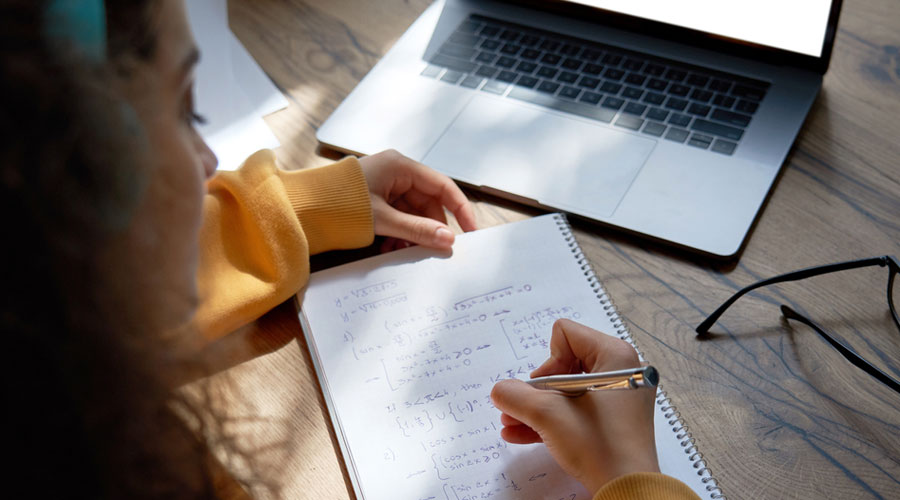 Representational image
Shutterstock
---
New Delhi
|
Published 31.01.21, 03:27 AM
|
---
The NDA government has announced plans to set up virtual universities that will offer programmes entirely online, causing concern among academics who say that global experience raises questions about the quality of the education delivered by such varsities.
Education minister Ramesh Pokhriyal revealed the virtual varsity plan at a meeting on Friday. The plan is premised on the National Education Policy's (NEP) aim of increasing the gross enrolment rate (GER) in higher education among young Indians from the current 26 per cent to 50 per cent by 2035.
"The minister informed that government will soon take necessary steps to establish virtual universities, which is different from the concept of open universities (and) will help in achieving the desired GER in higher education as envisaged in NEP," a government media release said.
An education ministry official said the virtual universities would be likely to offer courses that do not require laboratory experiments. The students will receive all the study material online, including video lectures. They can clarify doubts through chats or email. The examinations will be held online too.
There's no clarity yet whether any interactive online classes would be held through videoconferencing.
Some universities like Ignou that conduct offline distance-education courses hold about 20 per cent of the classes face-to-face at designated centres relatively close to the students' homes. The exams too are held physically at designated centres.
Global experience suggests that online courses lack rigour.
A research paper, "Virtual classrooms: how online college courses affect students", published in the American Economic Review in September 2017 said that taking a course online reduces a student's chances of successfully completing it.
The researchers studied undergraduates at an American college where each course was offered online as well as in-person. Both modules featured the same syllabus, textbooks, assignments, tests, grading rubrics and class strength.
Another study, by two teachers from the Massachusetts Institute of Technology, too found that the proportions of students successfully completing online courses remained abysmal, and was declining.
The paper, "The MOOCs (massive online open courses) pivot", published in January 2019 in the journal Science, analysed data relating to students of online courses at MIT and Harvard University. It found that only 3.13 per cent of these students had completed their course in 2017, compared to 4 per cent in each of the previous two years.
Abha Dev Habib, former member of Delhi University's executive council, said that everywhere in the world face-to-face education was valued more than virtual or distance-mode learning.
"In the western countries, students use the virtual learning modules to supplement their face-to-face learning," Habib said.
"Some do short-term programmes to gain additional qualifications for professional development. But the virtual mode is not a preferred model for the longer degree courses anywhere in the world."
She said the government should clarify whether the virtual universities would hold any live online classes. If the students lack any contact with their teachers or peers, she said, they would have to bank entirely on self-study, which means the quality of education might be poorer compared even to the usual distance-mode courses.
JNU computer science professor Rajeev Kumar said virtual varsities were a good idea but their success would depend on how rigorously the institutions guarded against exam malpractices.
"It's a good step but there should be checks and balances to ensure rigour in the delivery of the programme," he said.
"There's enough scope for manipulation in learning as well as in evaluation. For success, the academia should strive for higher standards and higher levels of academic integrity."
An Ignou professor said a virtual university implied distance education in the online mode. This, he said, required the preparation of online course material and the formulation of regulations, which had not been done yet.