The Supreme Court on Tuesday asked the Centre to clarify whether it intended to honour the "sovereign" assurance given by then deputy Prime Minister L.K. Advani to the authorities in Portugal while seeking Abu Salem's extradition that the gangster would not be imprisoned for more than 25 years.
Salem is currently facing life imprisonment for the 1993 Bombay blasts.
"The question is whether the assurance given by the then deputy Prime Minister of Government of India is to be abided by or not. In your (Centre) political and international wisdom you have done something. Now you have to take a stance. You have to state whether or not you will stand by the international commitment made by the deputy Prime Minister," a bench headed by Justice Sanjay Kishan Kaul told additional solicitor-general K.M. Natraj, appearing for the Centre.
The bench, which also included Justice M.M. Sundresh, rejected an affidavit filed by the CBI that India was not bound by the sovereign assurance made by the NDA-I government through Advani. The court said it wanted the Union home secretary to file a fresh affidavit clarifying the stance. The CBI, a mere investigating agency, could not take a stand on the sovereign guarantee given by the Union government to another sovereign state, it said.
"We know the matter is serious… This will have serious ramifications the next time when you want to extradite someone," the bench said.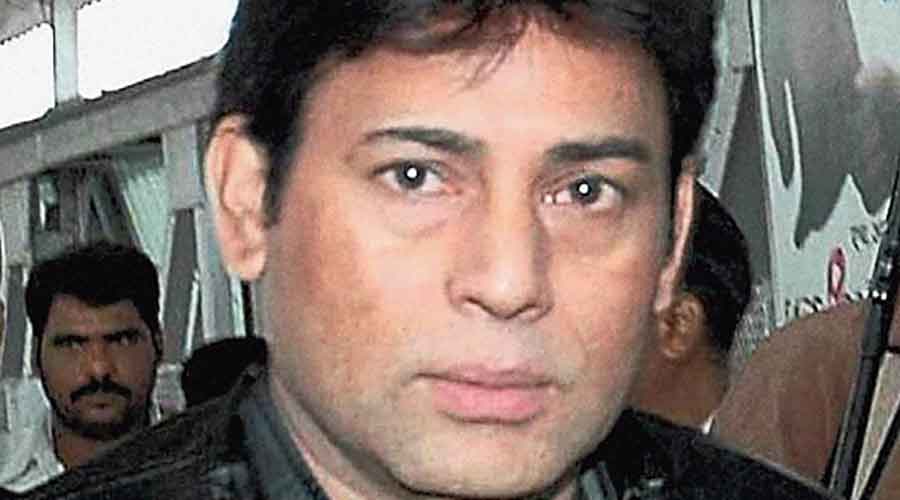 Abu Salem. File photo
The development comes in the backdrop of the Centre pursuing the extradition of several prominent fugitives, such as Vijay Mallya, Nirav Modi and Mehul Choksi, facing charges of financial embezzlement.
The top court made the observation after Salem's counsel Rishi Malhotra submitted that courts in Portugal cannot award a sentence of more than 25 years to any offender in that country. In accordance with the principles of reciprocity, the government of India had given a solemn sovereign assurance to the Portugal court that if Salem was extradited to India, he would not be given a punishment of more than 25 years.
"Today they cannot take a U-turn and say we will impose life imprisonment. This would be basically acting contrary to the sovereign assurance," Malhotra argued.
Salem's custody was handed over to the Indian authorities on November 10, 2005.
He was awarded life imprisonment by a Special TADA (Terrorist and Disruptive Activities (Prevention) Act) court in 2017, holding him guilty of involvement in the serial blasts in 1993 in which over 250 people were killed.
Salem has challenged his conviction and life imprisonment on the ground that the sentence was contrary to the solemn sovereign assurance given by then deputy Prime Minister to the Portugal government in 2003.