AAP claims posters after Congress leads charge
Police named five AAP activists in a media release on Sunday on the posters, no other party has been named so far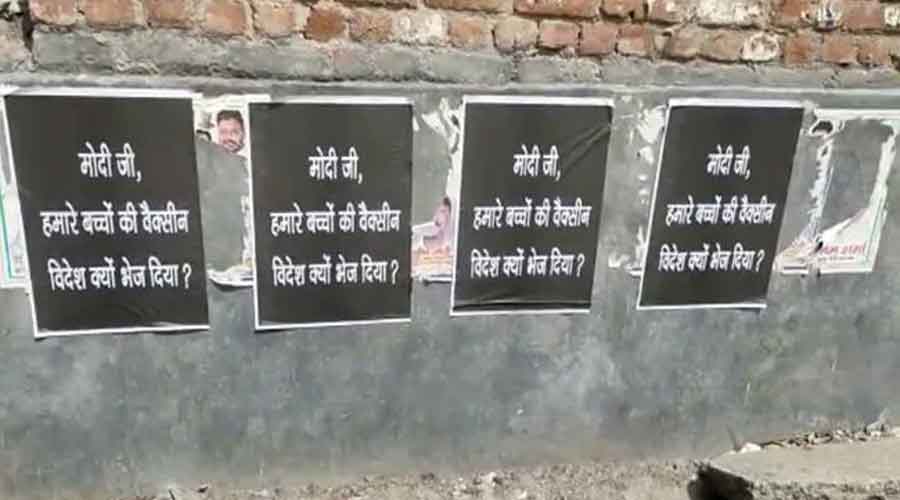 ---
---
The Aam Aadmi Party on Sunday claimed it was behind the posters in New Delhi asking the Prime Minister why vaccines meant for India had been exported, hours after the Congress had launched an intense campaign condemning the arrests over the incident.
The AAP municipal in-charge for the capital, Durgesh Pathak, told reporters: "If you (the Centre) are fond of arresting people, you believe that jailing people will silence them, then I want to tell you that these posters were put up by the AAP and me. Arrest me or our MLAs. Spare the poor who stick posters for Rs 200."
Police named five AAP activists in a media release on Sunday on the posters. No other party has been named so far. Pathak alleged that party cadres were being detained.
He said: "Lakhs of people could have been saved had they been vaccinated. Nowadays people sit all night to find a vaccination slot, and spend their days trying to somehow manage a vaccine for themselves. Those above 45 are being pushed around outside vaccine centres. The only reason for that is that India's Prime Minister and the BJP government sent crores of vaccines abroad."