Aap chronology samajh lijiye
Shooter claims role of 'Hindu messiah'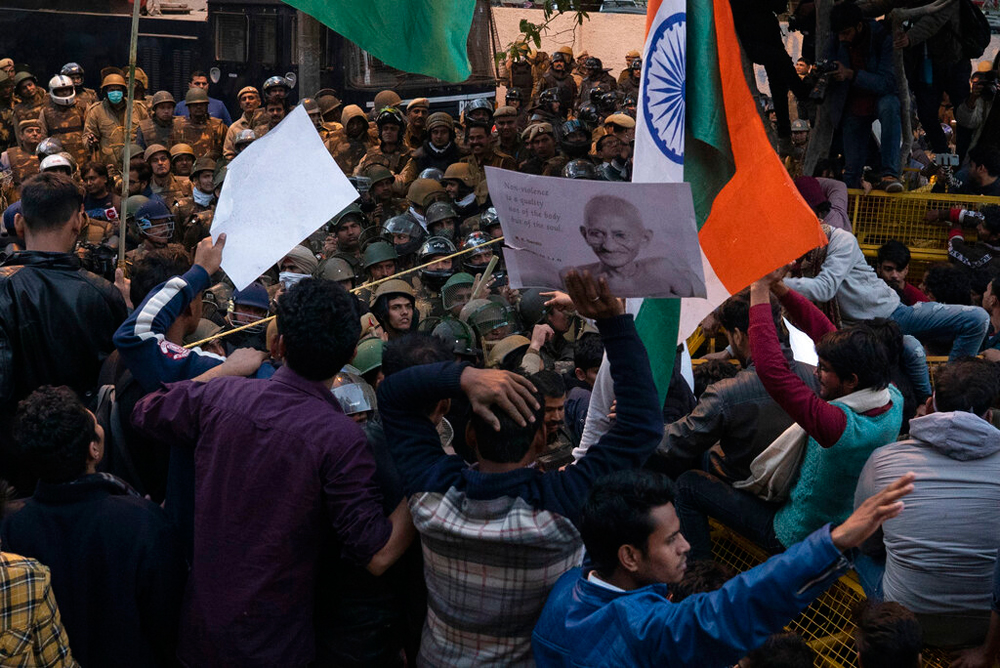 ---
---
"Rambhakt Gopal", who allegedly shot and injured a Jamia Millia Islamia student in Delhi on Thursday, styled himself a "messiah for Hindus" and had possible links with the Bajrang Dal, police sources have said.
A Facebook page attributed to "Rambhakt Gopal" was flooded with Right-wing posts.
Minutes before the shooting, live-stream videos were uploaded on the Facebook page showing a man resembling the shooter advancing towards the Jamia marchers, officers said.
In one video, the man was heard complaining that he was alone and that there was no "Hindu media" around.
The videos also showed him walking around the neighbourhoods of Jamia and Shaheen Bagh, apparently at some earlier date.
Before firing, eyewitnesses have said, the shooter was heard shouting "aao tumhe azadi deta hoon (come, let me give you freedom)" — a mocking allusion to the citizenship protesters' "azadi" chants.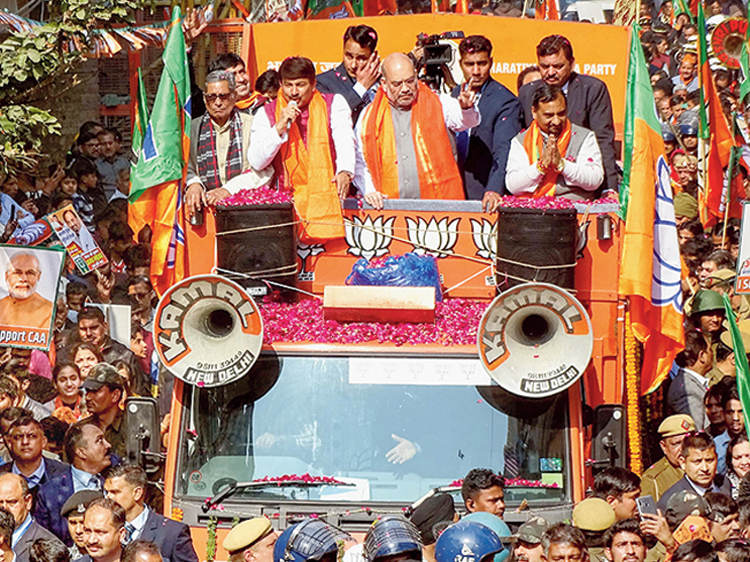 One of the Facebook posts said: "Perform my last rites with my body wrapped in a saffron flag, with chants of 'Jai Shri Ram' on my last journey."
Another said: "This revenge is for Chandan bhai" and "take care of my house".
A third said: "Shaheen Bagh, khel khatam (the game is over)."
Officers said Chandan Gupta, a Right-wing activist, was killed in communal violence in Kasganj, western Uttar Pradesh, during an unauthorised "Tiranga Yatra" in January 2018.
An officer said the investigators had found clues suggesting the suspected shooter's involvement in the Bulandshahr violence of December 2018, allegedly by Hindu radicals, in which a police inspector, Subodh Kumar Singh, was killed. "The probe is still at an initial stage and we cannot confirm anything right now," he said.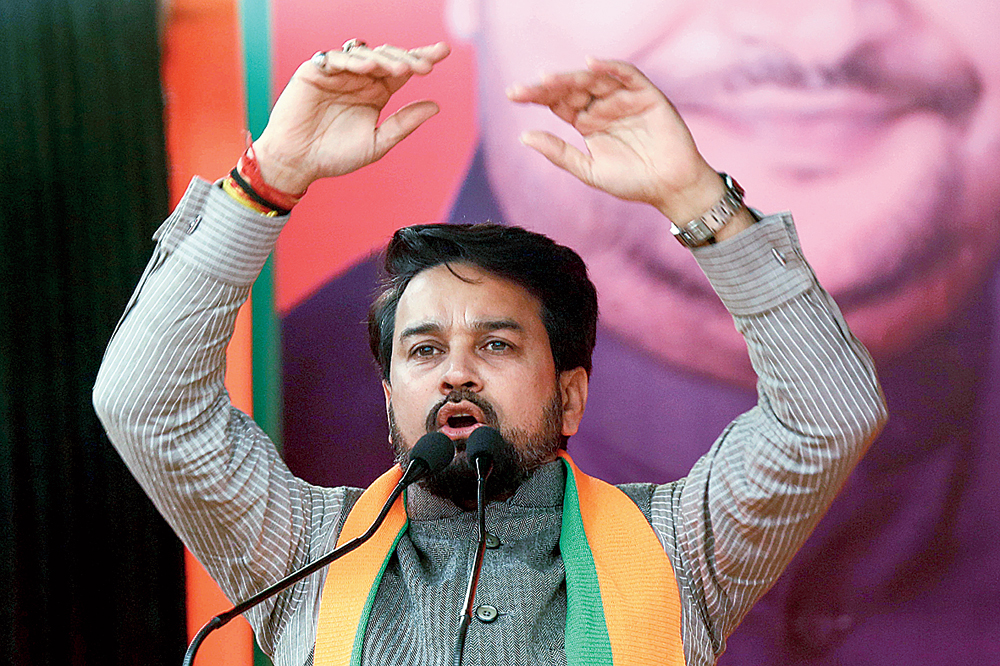 Facebook later said it had taken down the gunman's account. "There is no place on Facebook for those who commit this kind of violence," the social media giant said in a statement.
"We have removed the gunman's Facebook account and are removing any content that praises, supports or represents the gunman or the shooting as soon as we identify it."
The Facebook page showed pictures of a man resembling "Rambhakt Gopal" alongside Bajrang Dal activists, including "Deepak Sharma, who has photos with Union minister Giriraj Singh, among others", an officer said.
"A preliminary probe points to the shooter's association with the Bajrang Dal but it cannot be said with 100 per cent certainty," he added.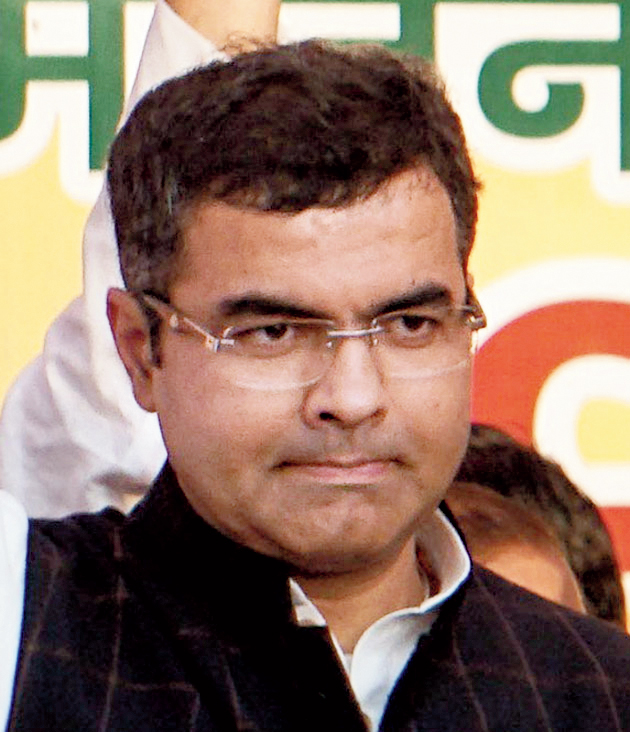 Officers had initially said that he was 19 years old but later in the evening claimed he was a juvenile, a 17-year-old CBSE student.
They showed a photocopy of a Class X board mark sheet, with the name blacked out, giving the student's date of birth as 08-04-2002.
"We have spoken to him (the suspect) and he comes across as highly radicalised," an officer said.
Police sources said that some of the Facebook photos matched the images of the gunman in video footage of the shooting.
Several of these Facebook photos showed a man resembling the shooter posing with country-made firearms and swords. Messages were posted proclaiming the Facebook user a "patriot, protector and messiah for Hindus".
A police officer said the suspect was from the Jewar area of Gautam Buddh Nagar district in western Uttar Pradesh.
"Most of his Facebook friends are from Jewar. We have sent a team to Jewar in Greater Noida to find out more about his family and background," he said.
Union home minister Amit Shah said: "I have spoken to the Delhi police commissioner and instructed him to take strict action (against the shooter). The central government will not tolerate any such incident. It will be taken seriously and the culprit will not be spared."
On Thursday, the Election Commission banned Thakur from campaigning for three days and Verma for four days.