A drink a day makes your brain age, say researchers
These findings contrast with (current) guidelines on safe drinking limits: Psychiatrist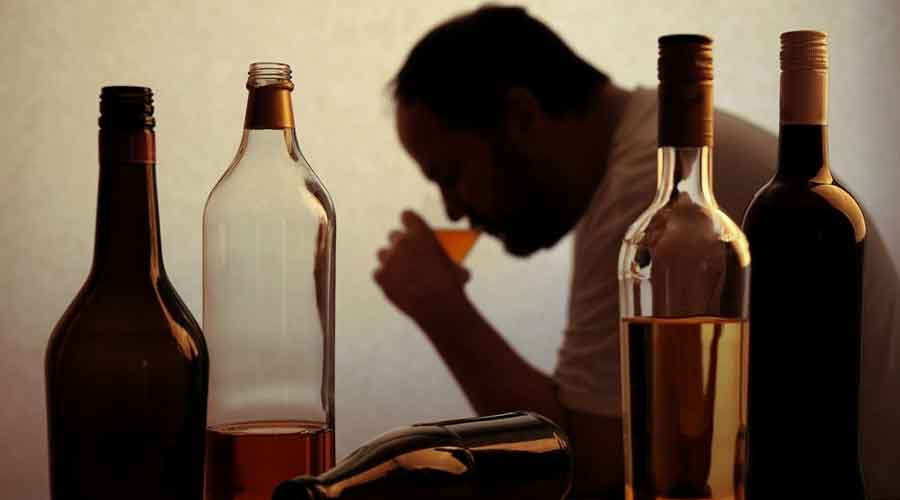 Representational image.
Shutterstock
---
New Delhi
|
Published 27.03.22, 01:41 AM
|
---
Researchers exploring how alcohol consumption impacts brain volume loss have discovered that even one or two drinks a day can impact its structure and accelerate ageing.
A study by US researchers has suggested that a single daily drink is equivalent to about half a year of ageing, but four daily drinks over time could lead to brain volume loss equivalent to 10 years of ageing.
The study that analysed alcohol intake and brain structure of over 36,600 healthy middle-aged and older individuals has found that alcohol's effect on brain volume loss is non-linear. In other words, the more the alcohol consumed, the more pronounced its effect.
"It gets worse the more you drink," said Remi Daviet, a study co-author at the University of Wisconsin, Madison, in a media release. The research was published in the journal Nature Communications on Friday.
Multiple earlier studies have shown that chronic alcohol use is associated with loss of white and gray matter in different regions of the brain. But some studies had suggested that moderate levels of alcohol consumption may not have such effects and may even benefit older adults.
"(Our) large sample size allows us to find subtle patterns, even between drinking the equivalent of half a beer and one beer a day," said Gideon Nave, a computational scientist at the University of Pennsylvania's Wharton School and study co-author.
The analysis found that just one or two drinks daily were associated with changes in the gray matter and white matter volumes in the brain. The lower brain volume was not localised to any specific region of the brain but across the neural landscape.
The associations between alcohol intake and gray matter volume are evident "across the entire brain", the researchers said, adding that the largest changes in volume occur in parts of the cerebral cortex, the brain stem and the amygdala.
The researchers have calculated the predicted equivalent of ageing for an average 50-year-old consuming different alcohol levels — a single daily drink would add about half a year in ageing, while four daily drinks over time would add around 10 years.
"These findings contrast with (current) guidelines on safe drinking limits," said Henry Kranzler, a psychiatrist and director of the Centre for Studies in Addiction at the University of Pennsylvania. "Although the US National Institute of Alcohol Abuse and Alcoholism recommends that women consume an average or no more than one drink a day, recommended limits for men are twice that, an amount that exceeds the consumption level associated with decreased brain volume."