A concert and a lesson for liberals
T.M. Krishna to perform on social reformer Sree Narayana Guru's poems to mark Kerala's formation day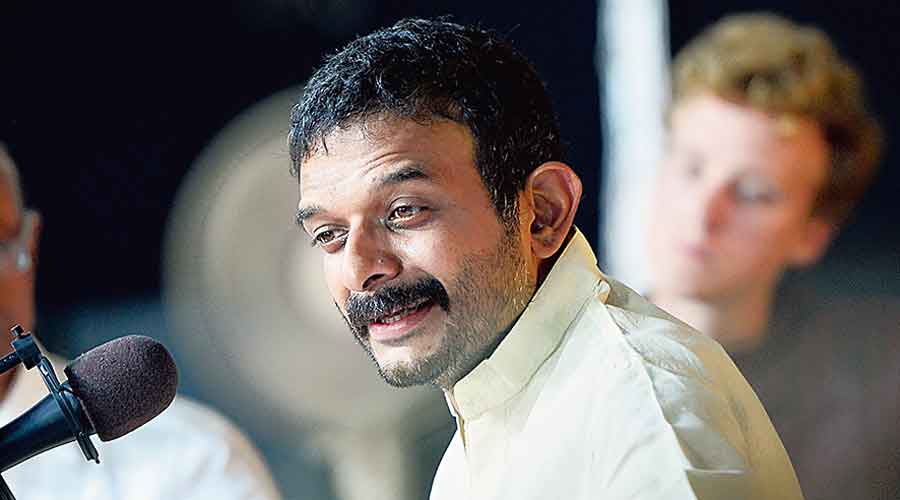 TM Krishna
Photo credit: S Hariharan
---
Bangalore
|
Published 31.10.20, 02:27 AM
|
---
Poems of social reformer Sree Narayana Guru would form the lyrics for Carnatic vocalist T.M. Krishna's performance to mark Kerala's formation day on Sunday.
A Magsaysay Award winner known for his progressive speeches and writings and widely acclaimed efforts to push out caste elitism from the world of Carnatic music, Krishna has tuned the poems of one of the key social reformers, who led the transformation of Kerala from an unrelenting caste-based society to a more progressive one.
Malayalam channel Kairali TV will broadcast the pre-recorded concert at 5.30pm on Sunday to mark the "Kerala Piravi" or Kerala formation day.
In an email interview to The Telegraph, Krishna said it was quite easy to compose Guru's poetry since it had immense musicality.
"Guru's poetry naturally opens itself to melody and rhythm. The flow, measure, sound of syllables are all musical, therefore setting them to music is easy," he said.
Krishna said the poems should come out in other genres and languages as well.
"It is essential that Guru's thoughts are shared through music and other art forms. I want to stress that it should not only be Carnatic music. We should be able to hear Guru's poems in rock and roll and hip-hop and they must be sung in many languages," he said.
In the first such show, Krishna had performed in Mumbai last year.
"Before the Covid-19 pandemic took over our lives, we were planning a few concerts in Kerala and in Karnataka (Mangalore)," he said, expressing hope to carry on the social reformer's messages through music.
Born into a backward Ezhava family in caste-ridden Kerala in 1855, the social reformer, who came to be revered as Sree Narayana Guru, had done the unthinkable in 1888 by consecrating a piece of rock he picked from a river in Aruvippuram near Thiruvananthapuram.
While the Brahmins, whose sole domain it was to consecrate, questioned the act, Sree Narayana Guru had famously retorted that it was "not a Brahmin Shiva, but an Ezhava Shiva" at a time when Kerala was deeply enmeshed in a rigid caste system that left a massive majority as untouchables.
It was this kind of regressive caste dynamics that made Swami Vivekananda declare Kerala as a "lunatic asylum" during a trip in 1892.
The radical consecration of what became a famous shrine eventually led to a massive movement with leaders of more dominant communities like the Nairs joining Sree Narayana Guru in his endeavour to rewrite the social fabric of Travancore, and eventually the state.
Krishna found the teachings of the reformer-philosopher very relevant to the present times.
"In the present context, learning from Guru becomes essential. If we want to fight parochialism, bigotry, divisiveness, hate, every liberal in this country must internalise Guru," Krishna said, pointing to a fallacious approach of liberals.
"The liberals of India have to realise that for too long we have treated religion and faith with condescension and progressiveness has become synonymous with atheism. This has paved the way for bigotry and violence, allowing the Right-wing to use fear to trap people within its clasp. Guru's progressiveness was faith itself," he said.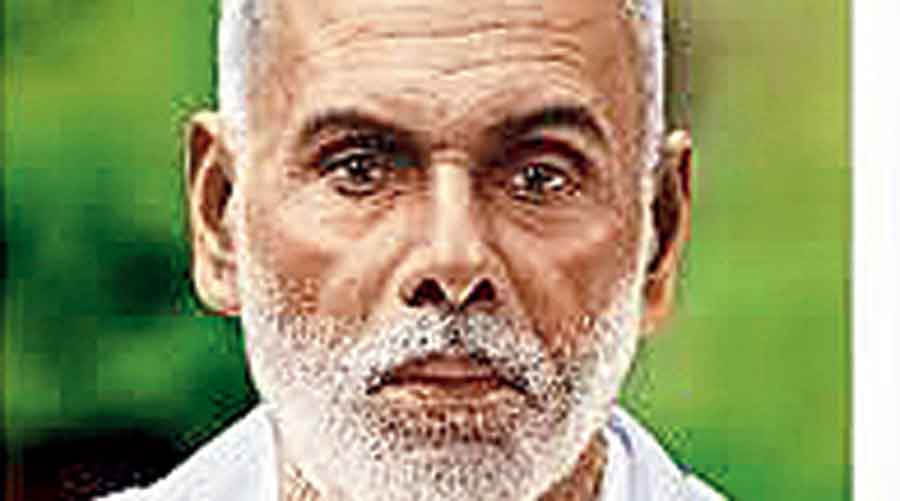 "Unlike (Mahatma) Gandhi who unfortunately thought cleansing and purifying religion was all that was needed, Guru questioned, reimagined and literally redrafted religion. He took ownership of it," said Krishna.
The show would be presented under the banner of Nool Archives, a collective of intellectuals. "Nool" means thread in Malayalam and the name signifies finding a common thread in cultures across and beyond the country.
Artist Riyas Komu, a key figure behind Nool Archives, saw the concert based on Guru's poems as a significant step towards recovering mystic traditions.
"Such artistic interventions will help rejuvenate the collective consciousness of the people in the current political climate," said Komu, one of the co-founders of Kochi Muziris Biennale, the country's premier art exposition.
"We wanted to take the conversation forward with Guru as a poet since he wrote in multiple languages," he said, alluding to how Guru wrote in Malayalam, Tamil and Sanskrit with equal ease.
"It is important to retrieve our past which has got great values and present it for today to build a great future. If you are not conceiving the past in its right spirit then your present goes into chaos," he said.
Dinakaran Meenamkunnu, a retired scientist of Bhabha Atomic Research Centre who too is a part of Nool Archives, cited Guru's progressive thoughts and writings that had to be focused on.
"He is very unique. Not only that he didn't have any baggage from the Western education system, he was very progressive in the Indian way," said Meenamkunnu.
He said that the socio-political analysis of the social reformer had to co-exist with his metaphysical side.
"You have nothing new to say about the social reform part of Guru. But the metaphysics side of Guru that gave rise to the social reforms is important now," Meenamkunnu said, alluding to Krishna's concert.