A Calcuttan's journey, aptly etched in copper
Honour to Bagri who asked from bed: 'What's the price of copper?'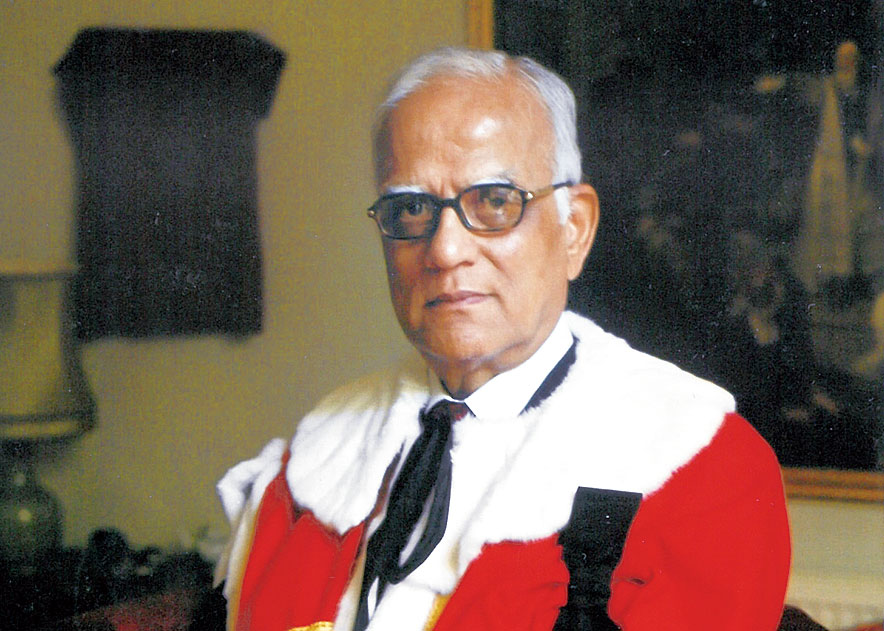 Raj Kumar Bagri
Sourced by Amit Roy
---
London
|
Published 10.10.18, 09:00 PM
|
---
Raj Kumar Bagri, who began as a 15-year-old filing clerk in Calcutta on Rs 125 a month, had a copper plaque unveiled in his memory on Tuesday at the London Metal Exchange which he served as chairman for an unprecedented 10 years from 1993 to 2002.
"He has been described as a born leader who used his strategic foresight, intellect and passion to shape the metals industry and the LME and also as an iconic legend in the industry," said the current chairman, Sir Brian Bender, at the unveiling ceremony, at the LME's headquarters in Finsbury Square.
"He was one of the longest serving chairmen of the LME, if not the longest," Bender continued.
"It is believed he actually saved the exchange by his actions after the copper crisis in the 1990s. So the fact we are still here as an exchange owes a lot to his behaviour."
The Calcutta-born Bagri, who was elevated to the peerage in 1997, died in April last year at the age of 86 after an association of nearly 50 years with the LME through his metals trading company, Metdist, which he set up in 1970 after arriving in London in 1959. He traded mostly in copper.
Bender recalled Bagri's passion for his work: "I have to repeat the story which happened last year when Lord Bagri was in intensive care. He came round with the family all gathered round (when) his first question was, 'What's the price of copper?'"
The London Metal Exchange, now owned by the Hong Kong Metal Exchange, was once the centre of world trading in non-ferrous metals such as copper, nickel, tin, zinc, lead and aluminium. It remains one of the centres of metals trading, which is done from a circular ground floor room called The Ring.
The "copper cathode" — an engraving in copper bearing Raj Bagri's image and his ermine from the House of Lords — weighs 70kg and is the work of London-based artist Jason Hawkridge.
Bender told The Telegraph: "When it is put up on a wall, it will be visible from The Ring."
The unveiling was done by Bagri's wife, Usha, in the presence of extended members of the family.
Metdist is now headed by Bagri's son, Apurv, who said: "As a family we have grown up with metals. A lot of conversation round the house is about metals, it is about copper. "My father's love affair with this exchange goes back a long time — he grew up in Calcutta and came to London pretty much with nothing in his pocket. And he came here because he believed in this industry — he was told this is where the world of metals was based."
Five present and former CEOs of the LME were present at the unveiling.
His sister, Amita Birla, who had arrived with her family from New Zealand, told the LME: "I thank you for honouring our father in precisely the metal that was so close to his heart. In his first job as a filing clerk he devoured every piece of paper that came through the office — he said 'this is actually how I learnt my trade'."
Raj Kumar Bagri was born in Calcutta on August 24, 1930. According to Apurv, "his family did not have the resources to send him to university. He ended up working with a distant relative in a small metal trading company in Calcutta called Metal Distributors.
"His first job was clearing cargo…. He then worked in the mail room…. His fascination for coming to London had its origins in that same mail room where he was surrounded on a daily basis with correspondence from the great brokering and trading community in London. He decided at this early stage that if the opportunity ever arose, he would try and end up in London and create a name and reputation for himself."