75-90% decline in leopard population
Tiger-like campaign sought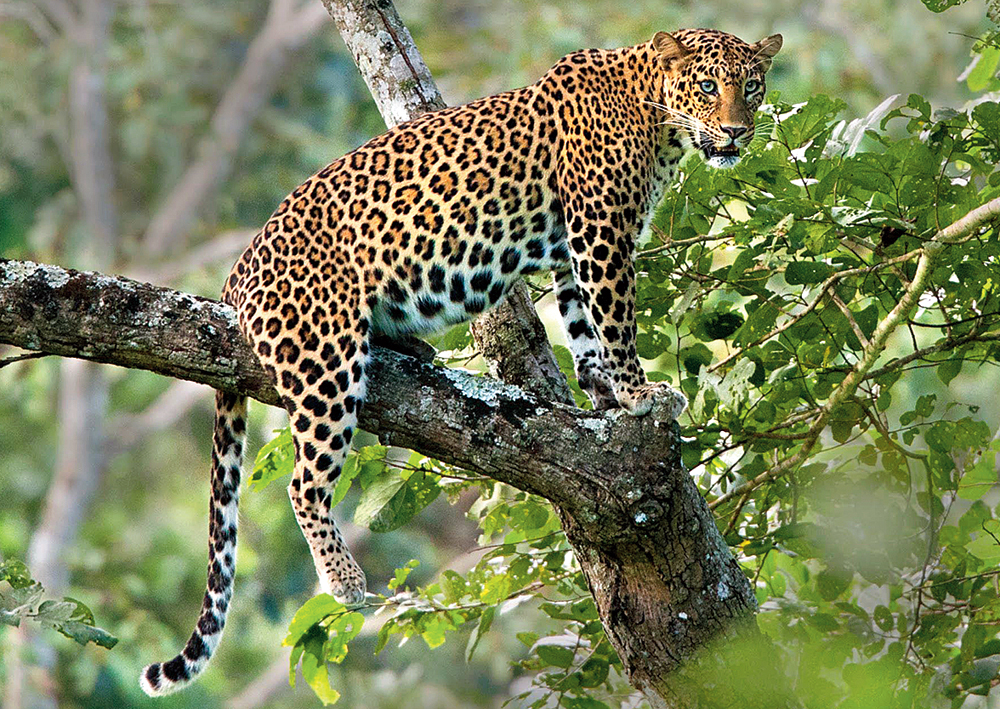 ---
---
India's leopard population has fallen by 75 to 90 per cent over the past two centuries, scientists have estimated through two lines of research and called for conservation efforts similar to those intended to protect tigers.
A study by the scientists at the Wildlife Institute of India, Dehradun, and the Centre for Wildlife Studies, Bangalore, has found that leopards have experienced a "human-induced 75 to 90 per cent population decline" over the past 120 to 200 years.
The calculated leopard population decline contrasts with earlier studies in India that had suggested stable or even increasing local leopard population trends.
The WII-CWS scientists said their study was the first and most exhaustive research on leopard population genetics and demographic patterns across India. The findings were published earlier this week in the research journal PeerJ.
However, their study has also revealed that despite this population decline, leopards in India still retain high genetic variation, marked by four distinct genetic subpopulations, similar to patterns found in eastern and southern Africa.
"It is amazing — we have similar findings from two research approaches," said Krithi Karanth, chief conservation scientist at the CWS. Karanth used historical records — from hunting and taxidermy notes to documented observations — from the mid-19th century through the 20th century to map changing habitats and occupancy of leopards.
The genetic studies led by Samrat Mondol at the WII have shown four genetic subpopulations in different regions — the Western Ghats, the Deccan plateau's semi-arid region, the Shivalik hill-region in north India and the Terai region along the Gangetic plains.
Wildlife researchers had in 2014 estimated that the number of leopards in the forested habitats of the country's tiger-range states could be anywhere between around 6,500 to 9,100. Scientists had extrapolated from those numbers to estimate that India has between 12,000 and 14,000 leopards.
Mondol and WII researchers Supriya Bhatt, Suvankar Biswas and Bivash Pandav conducted genetic studies on samples from 143 leopards from Kerala (5), Tamil Nadu (4), Karnataka (53), Andhra Pradesh (3), Rajasthan (5), Himachal Pradesh (8), Jharkhand (1), Bengal (2) and Assam (2).
Their population-specific estimates of the genetic decline of leopards across the country are in line with the ecological estimates of local extinction based on occupancy modelling of their historic and current distribution.
"Leopards demand similar conservation attention like tigers in India," the researchers wrote in their study. The scientists believe habitat loss, prey population declines, wildlife trade and human-wildlife conflict have contributed to the fall in the leopard population.
The Wildlife Crime Control Bureau had between 2013 and mid-2016 documented over 200 cases of the recovery of leopard body parts from different sites in India.