2 held for Covid rumours in Odisha
The state government as well as the ruling Biju Janata Dal feel that the channel owned by Panda's family is deliberately targeting the government with ulterior motives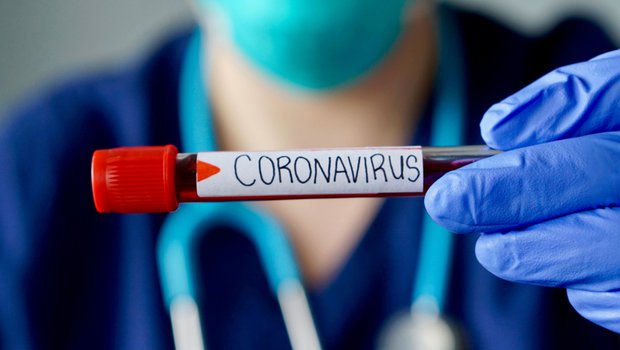 Odisha police have arrested two men who posted their phone chat online. Their 'crime'? One of them allegedly tested Covid +ve & spoke of fake 'treatment' at massive govt cost.
Shutterstock
---
Bhubaneswar
|
Published 11.08.20, 01:24 AM
|
---
Odisha police on Monday arrested two persons on the charges of spreading rumours about Bhubaneswar Municipal Corporation's (BMC) failure to tackle the Covid-19 pandemic.
Police took action after an audio clip of the conversation between the two persons was circulated and shared on the digital platform of a private news channel. The private channel is owned by the family of BJP national vice-president Baijayant "Jay" Panda.
Panda, who was once the blue-eyed boy of chief minister Naveen Patnaik, is at loggerheads with him on various issues. The Odisha government as well as the ruling Biju Janata Dal feel that the channel owned by Panda's family is deliberately targeting the government with ulterior motives.
In a press release, the Bhubaneswar-Cuttack Police Commissionerate said: "The said clip was reportedly propagated by a news channel named OTV. On examination and prima facie investigation, it has been found that the audio recording has been prepared and circulated, edited, uploaded and propagated with mala fide and mischievous intention as the clip contains misleading and false information about Covid pandemic."
The release further said: "The mischievous conversation is trying to make others believe that there is false corona positive reports, persons are being shifted to hospital falsely showing them positive, there is certain target for number of patients to be fetched by hospitals etc. This goes against the guidelines related to the management of the present disaster and violates many legal provisions, thus attracting criminal actions."
The arrested duo have been identified as businessman Biswajit Mohanty, 47, and Laxmikanta Behera, 46, an employee of Ortel Communication that is widely perceived to be owned by the Panda family.
However, the OTV management has made it clear that the Panda family has no control over Ortel Communication.
"Odisha police have arrested two men who posted their phone chat online. Their 'crime'? One of them allegedly tested Covid +ve & spoke of fake 'treatment' at massive govt cost. This just the latest of massive Corona related corruption scams in Odisha. Will #FoE activists speak up?" Baijayant Jay Panda tweeted.
In the audio, Laxmikanta had shared his experience with his friend Biswajit about his treatment at the hospital after being tested positive for Covid-19. Biswajit had recorded the conversation and shared it on social media without Laxmikanta's knowledge.
Laxmikanta has made it clear that he had no intention of doing this and his friend had circulated the audio without his knowledge.
Speaking to The Telegraph, OTV News editor Radhamadhab Mishra said: "We have just uploaded the viral audio on our digital platform. Even we have made it clear that it is not ours. We did not even carry the viral audio in our bulletin. On this issue, we had also contacted the BMC commissioner, but he did not respond. Where was the need for the police to come at midnight and serve notice to us. It is nothing but harassment."
Mishra also made it clear that Ortel has no connection with the Panda family. The BMC had registered a case against the channel on August 7, a day after the audio clip was uploaded on its social media site.
OTV chief financial officer Manoranajan Sarangi told the media: "OTV and Ortel communication are separate entities. For the last 15 years, the companies are being run as different entities under the Registrar of Companies (ROC). Panda family has no control over Ortel and its board is under suspension. Ortel and OTV are different companies and run by their own managements."
The media fraternity is divided over the issue.
Many journalists have condemned the police action on OTV and termed it as an attempt by the government to gag the media.