15 years on, replay of thuggery in MS University in name of deities
MSU action comes amid signs of universities increasingly bowing to Hindutva groups' pressure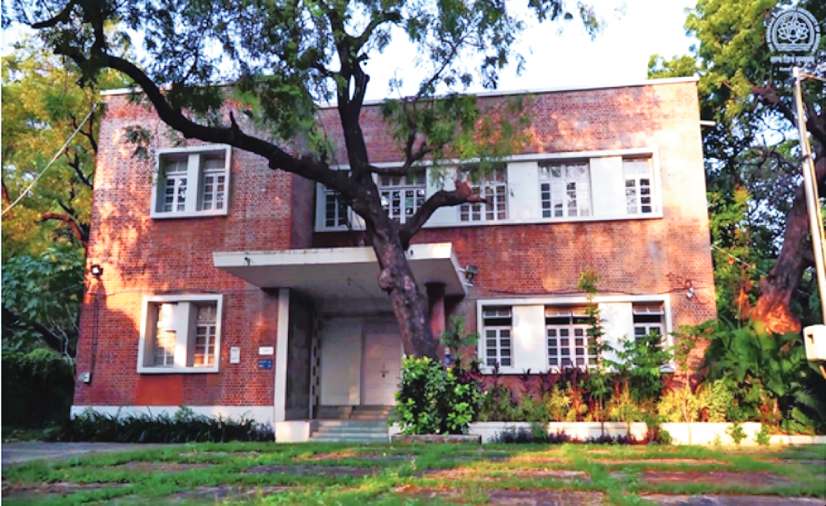 The Department of Painting, Faculty of Fine Arts, MSU.
---
New Delhi
|
Published 19.05.22, 03:40 AM
|
---
May 2007: Outsiders storm M.S. University campus in Baroda claiming some artworks displayed in-house for an art exam have insulted Hindu gods and goddesses. Student behind the paintings expelled; dean suspended
May 2022: Alleged ABVP and VHP members vandalise fine arts dean's office claiming an artwork put up for exam display insults Hindu goddesses. Student behind artwork expelled, dean showcaused
The Maharaja Sayajirao University, Baroda, has expelled a fine arts student after Sangh parivar groups accused him of outraging Hindu sentiments with a work put up in-house for evaluation by teachers, in almost a rerun of an incident 15 years ago.
A nine-member panel that included only one fine arts teacher recommended the expulsion after "asking the student something over the phone", a faculty member who did not wish to be identified told The Telegraph.
The MSU action comes amid signs of universities increasingly bowing to Hindutva groups' pressure. Last week, the state-run Lucknow University sought an explanation from a Dalit teacher for a comment on the Gyanvapi mosque but did not act against ABVP students whom the faculty member had accused of abusing and intimidating him.
The expelled MSU student — who declined to comment or be named — had used cut-outs of newspaper reports on crimes against women, particularly rapes, to prepare an artwork shaped in the image of a goddess.
A fellow fine arts student complained to the dean-in-charge of the fine arts faculty, Jayaram Poduval, against the painting. Some teachers have alleged that students (ABVP) and outsiders (VHP) gathered on the campus on May 5 and damaged the dean's office.
The student was expelled on May 11 and the dean was showcaused, but the committee did not look into the vandalism, the teachers said.
The teachers' association has demanded an inquiry, followed by legal action, into the trespass and vandalism by outsiders. It has also demanded expulsion of the students who took part in the vandalism. But the university has not acted.
In May 2007, outsiders had stormed the venue of an art exam-related display and alleged that works by a particular student, which depicted sexuality, had insulted Hindu gods and goddesses. They allegedly roughed the student up and filed an FIR against him.
Shivaji Panikkar, who was dean-in-charge of the faculty of fine arts then, was suspended and later resigned.
The faculty of fine arts dropped nude studies -- which involves the drawing or sculpting of human figures --- from its curricula citing a shortage of models willing to pose nude as the main reason.
The university also set up a permanent committee in 2007 to scrutinise artworks by students. It is made up mostly of members of the university's senate (highest academic body) and syndicate (highest decision-making body) with token representation from the faculty of fine arts.
Unlike the dean, no member of this panel has been pulled up over the artwork that led to last week's expulsion of the student.
"People unrelated to the subject (fine arts) are scrutinising artwork and judging whether they are suitable for evaluation display. This marks the real downfall of the faculty of fine arts at MSU," Panikkar said.
Y.S. Alone, a faculty member at the School of Arts and Aesthetics at JNU, said nude studies are an essential part of the learning of art.
"If students are not taught about it and not allowed to do such paintings, it restricts their learning and career as artists," Alone said.
He said many art schools had dropped nude studies from their curricula although some like the J.J. School of Arts, Mumbai, still taught it.
"Many temples have nude images of gods and goddesses," Alone underlined.
He too disapproved of the scrutiny of artworks by people unrelated to the arts.
An email sent to MSU vice-chancellor Vijay Kumar Srivastava on May 16 asking whether the student's expulsion was not an attack on artistic freedom has remained unanswered so far.