100 days in prison, PC offers legal tips
Chidambaram also talks about his case and how he had fallen victim to the "political vendetta" of the Modi government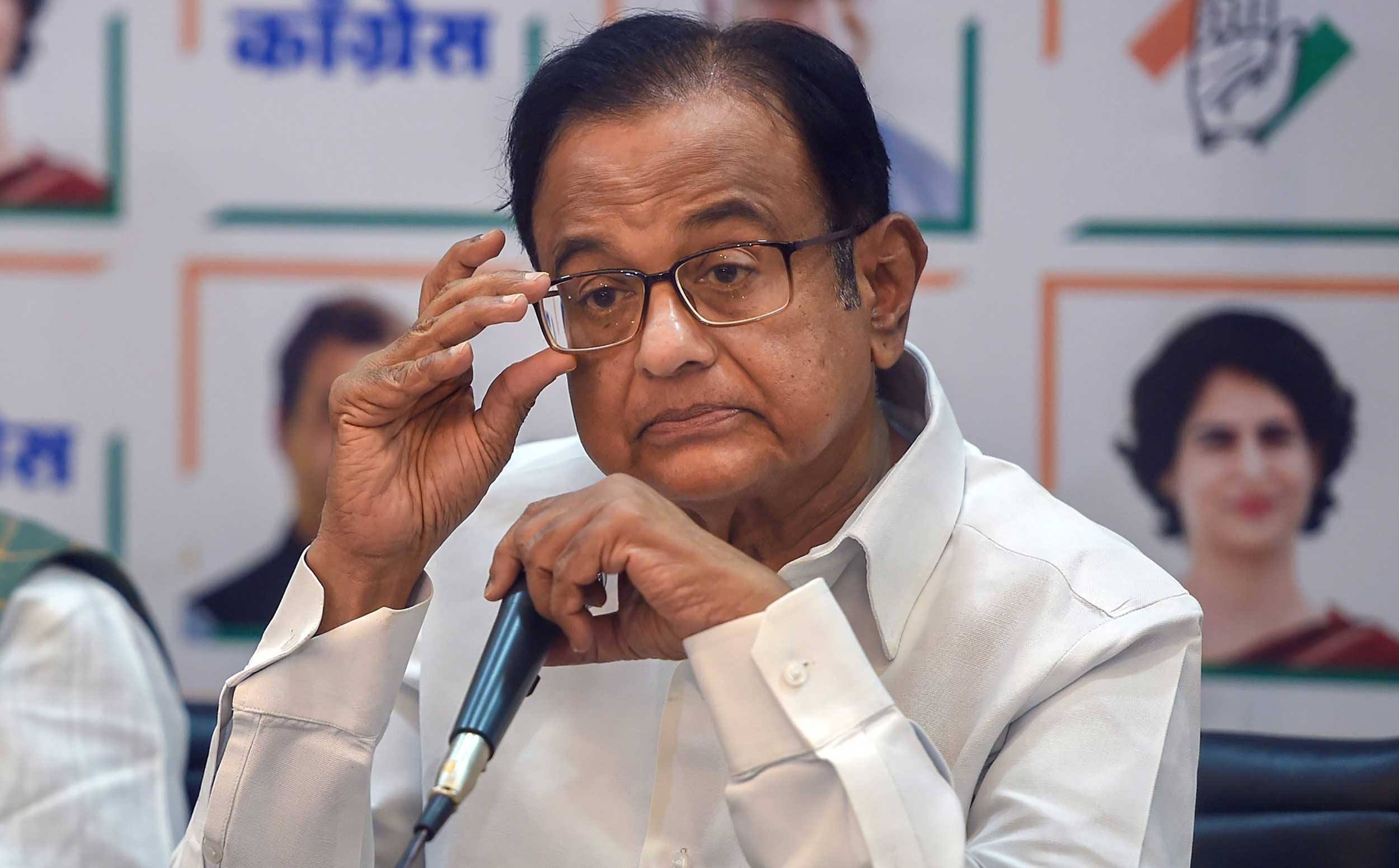 ---
---
Former finance minister P. Chidambaram, who completed 100 days in captivity on Thursday, spends most of his time reading books and newspapers, maintaining a diary, dispensing free legal advice to fellow inmates and having regular adda with prison officers and a Tamil Nadu police team that is in charge of Tihar jail security, sources said.
Speaking to The Telegraph a senior jail official said the 74-year-old seasoned lawyer and economist was "mild-mannered" and "well-behaved".
"He may or may not have come to terms with his life as a prisoner but he is very cordial with prison officials and staff. He is an avid reader and spends most of his time reading books and newspapers. Besides, he keeps a diary and gives free legal advice to fellow prisoners," the official said.
"During our regular conversations he talks about a range of issues — from the failing economy leading to growing unemployment in the country to the politics of hate under the present regime. He is very convincing in his arguments and it's an education listening to him," the official added.
Chidambaram, he said, also talks about his case and how he had fallen victim to the "political vendetta" of the Narendra Modi government. "He told us the case against him was nothing but vendetta aimed only at humiliating him. He says he will be vindicated in the court of law."
The Congress veteran, who was arrested by the CBI on August 21 and was sent to Tihar on September 6, has been lodged in a 15ft-by-10ft solitary cell of jail No. 7, the high-security ward of Asia's biggest prison. The cell has a soft bed, pillows, a TV and a western toilet, prison sources said.
Like other inmates Chidambaram has access to the prison's library.
The former minister is facing probes for alleged irregularities in the Foreign Investment Promotion Board clearance given to INX Media to receive Rs 305 crore when he was Union finance minister.
To de-stress, Chidambaram goes for walks in the morning and evening and also meditates inside his solitary cell.
"The former minister is very soft-spoken and treats everyone with politeness and respect. He is a high-profile prisoner and during his morning and evening walks four-five policemen follow him to keep a close eye on his safety and security," the official said.
Sources said Chidambaram had several ailments, including back pain, and had lost weight. "Jail doctors are keeping a regular watch on his condition," a jail official said.
Initially, Chidambaram had not been provided a pillow, which aggravated the back pain. He was given a chair after he complained to the Supreme Court that he had not been provided one and that this had caused the back pain.
During his early days he used to be given jail food — poha, tea and porridge for breakfast and roti, sabzi, rice and dal for meals, but later he was allowed home-cooked food on the court's instructions that considered his health problems.
The jail official said Chidambaram was often seen writing a diary inside his cell and wondered whether he would publish it as a book after being released. "Whenever we ask whether he would write a book on his reflections in Tihar, he just smiles."
On October 22, the Supreme Court had granted Chidambaram bail in the case filed by the CBI but the ED continues to oppose his bail in a parallel case.