1.9m Indian children lost a parent during Covid-19 epidemic: Study
Extrapolated figure is 12-fold higher than documented by Centre and the states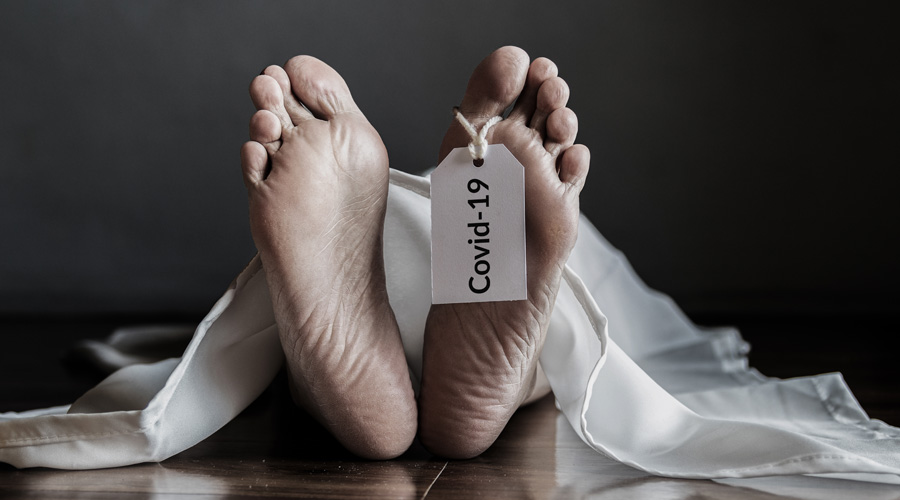 Representational image.
Shutterstock
---
New Delhi
|
Published 25.02.22, 09:19 AM
|
---
Over 1.9 million children in India have lost a parent or a caregiver during the Covid-19 epidemic, an international study released on Thursday suggests, estimating a figure 12-fold higher than documented by the Centre and the states.
The study, based on a mathematical exercise to estimate caregiver deaths and orphanhood in 20 countries, has also extrapolated that 5.2 million children worldwide have lost either a parent or a caregiver between March 2020 and October 2021.
In most of the 20 countries, larger proportions of adolescents aged 10-17 years have experienced such deaths, relative to younger children, and the death of a father was more common than that of a mother, the study has suggested.
"It took 10 years for five million children to be orphaned by HIV-AIDS, whereas Covid-19 has orphaned the same number of children in just two years," said Lorraine Sherr, a psychologist at the University College, London, and a senior member of the study team. The analysis has estimated that around 421,000 children became maternal orphans and 1.49 million kids became paternal orphans in
India over the 20-month period. Over 1.2 million of these children were aged 10-17 years while the remaining were below 10.
An online portal maintained by India's National Commission for Protection of Child Rights (NCPCR) had until last month registered a count of 147,492 children who had lost one parent or both parents due to Covid-19 or other reasons since April 2020.
Child rights advocates believe the NCPCR count, based on data uploaded by states and Union Territories, is probably lower than the actual number of children who have lost parents because many among those who had died might not have been registered as Covid-19 patients.
India's official Covid-19 death toll is over 500,000, but several research studies have over the past eight months used either civil registration datasets or death rates in distinct subpopulations to argue that the number of deaths could exceed three million.
The Union health ministry has challenged such studies, asserting that they are flawed and speculative and based on unproven assumptions and that the country has a transparent and robust death reporting system.
In the new study, a 17-member research team in the UK, the US, Denmark and South Africa updated mortality and fertility data to model estimates of children who have lost a parent, a custodial grandparent or co-residing grandparent or kin due to Covid-19.
Sherr and her colleagues have published their study's results in The Lancet Child and Adolescent Health, a peer-reviewed medical journal.
While the study has suggested that India's count of children orphaned by Covid-19 might be larger than the official figure, child rights advocates say they are concerned that the available resources are inadequate even to address official counts.
"This is a humongous, extremely complex challenge for which we aren't seeing the level of government support required," said Enakshi Ganguly, co-founder and current adviser at HAQ Centre for Child Rights, flagging concerns about dips in the Centre's budget for child education, health and development.
The share of the budget for children has declined to 2.35 per cent in 2022-23 from 2.46 per cent in 2021-22, HAQ said in a report earlier this month. The share of the budget for child protection services increased by a meagre 0.01 per cent, from 0.03 per cent to 0.04 per cent.
"The challenge is unprecedented because children impacted by Covid-19 are scattered across the country's 700-plus districts — and district administrations are best positioned to address their concerns," Ganguly said. "But the decline in budgetary resources will challenge even the best well-intentioned administrators."
Ganguly and others say the process of even identifying and matching the needs of children across different age groups — from infants to adolescents — with services available through government schemes will be complex.
While paternal and maternal deaths increase the risks of physical, emotional and sexual violence, mental health issues and family economic hardship, child health specialists say such deaths can impact children differently in different cultures.