How many miles must one walk...
The Telegraph answers health queries of individuals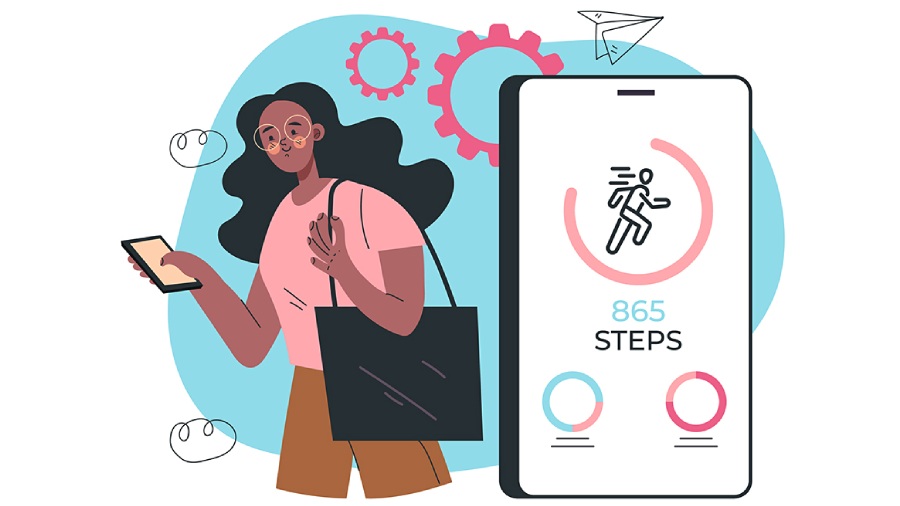 Representational image
Shutterstock
---
Published 09.11.22, 04:04 AM
|
---
I read that I need to walk 10,000 steps daily to stay healthy. I do not understand the statistic.
Ten thousand steps a day is the magic number worked out by researchers with data from around 78,000 participants. It is a distance of around eight kilometres, which can take up to an hour and 40 minutes to walk. The time varies with stride and speed. The steps can be taken any time during the day, not necessarily on your morning walk. Walking fewer steps also has benefits: 3,800 steps a day lowers the risk of dementia by 25 per cent; every 2,000 steps can reduce the risk of premature death by 10 per cent. Many people track their steps on wearable fitness devices or smartphones. The faster you walk, the greater the health benefits.
Intermittent fasting
If I do intermittent fasting, can I lose weight fast?
Weight is determined by calories consumed minus calories expended. Intermittent fasting can eventually produce a calorie deficit. If you normally eat 4-5 meals and snacks a day (around 2,500- 3,000 calories), then cutting out two meals or snacks (because of intermittent fasting) will probably reduce your total caloric intake. Eventually, weight loss will occur, provided you do not eat extra during mealtimes.
A deficit of 7,700 calories is needed to lose a kilo of weight. You can do this with fasting or by reducing the quantity of food eaten at each meal. Weight loss is faster and more efficient if it is combined with exercise.
Cough mixture
My two-year-old daughter was coughing, so I went to a local pharmacy and asked for a cough mixture. Unfortunately, my daughter became drowsy and started vomiting after taking it.
Cough mixtures often contain several ingredients in a syrupy base. Also, in children, the dosage schedule and quantity is not based on age but on body weight. Children of the same age can vary widely in weight. Therefore, the dosage has to be carefully calculated. Sometimes, the liquid base is not suitable. Always check with your paediatrician. Use only prescribed cough mixture. Make sure it is from a reputed company and is "ISI" certified.
Fatty liver
I have had several abdominal scans and they all report fatty liver. Is this dangerous? I do not drink alcohol at all.
Fatty liver is of two kinds, alcoholic and non-alcoholic. You may have the non-alcoholic kind. It may be due to high levels of fat in the blood, diabetes or obesity. In many people, it does not cause any problems other than vague abdominal discomfort. However, in others, the liver can gradually get damaged, and it can progress to liver failure. Control your blood sugars if you have diabetes, reduce your weight if obese,control your lipids and monitor your liver functions once a year.
Skipping problems
I like to skip for exercise, but I can't do it when it rains. Also, we shifted to a new apartment that doesn't have enough space.
Skipping is a very efficient way of burning calories. It works out to 10-15 caloriesper minute, even without using a rope. Spot jogging burns around nine calories per minute (60 steps a minute). Climbingstairs is also a very efficient way to burn calories — around eleven calories per minute. These exercises do not need any equipment. Do not exercise even in the house without proper footwear, as it can be hard on the knees.
Coffee's cancer link
I enjoy my coffee but recently I read that it causes cancer.
Some studies have shown that up to four cups of coffee lessens the risk of liver, prostate and uterine cancer. However, there do not seem to be any studies linking it to an increased risk of cancer.
The writer has a family practice at Vellore and is the author of Staying Healthy in Modern India. If you have any questions on health issues please write to yourhealthgm@yahoo.co.in