Survivors' tale
So you have already fought the Sars-Cov2 virus and lived to tell the tale. Does that mean you can return to a life without masks and social distancing?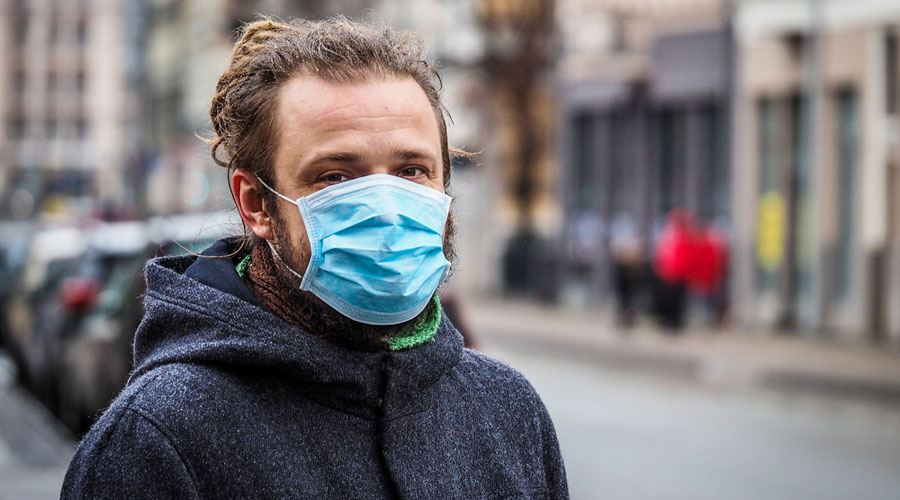 ---
---
This ought to be a week of celebrations, yet it has brought nothing but apprehension to the medical community. Seeing the enthusiasm around the Durga Puja, experts are afraid that it will be followed by a huge spike in Covid-19 cases. But what if you have already had it? Should people who have recovered from a Sars-Cov2 infection stop worrying and start pandal-hopping? Or, take that much-awaited trip to the hills or the sea?
The antibodies your body creates to fight Covid-19 are supposed to give you some immunity from the disease. How long does an antibody protect you from another attack? Will they be able to recognise a mutated strain of a more infectious novel coronavirus? Studies claim that such antibodies may protect you for three to seven months. Also, repeat infection with the virus is still extremely rare, though, ill-documented.
Says public health expert Dr Subarna Goswami, who has himself recovered from Covid-19 a couple of months ago, "Those who have recovered from Covid-19 must never think that they are completely 'immunised'. In many people the virus confers a partial immunity, meaning if you are attacked by a large number of the virus on the second occasion, your immune system may not be able to fight back. On the other hand, you don't know exactly how long you'll remain protected."
Do antibody tests help?
According to Dr Goswami, who is back at work in a public hospital in north Bengal, antibody tests are done to get an idea about the rate of viral infection in a particular area. Known as sero-surveillance, this is also required to identify plasma donors. But this test doesn't tell you how long a patient who has recovered from Covid-19 remains protected from a repeat infection.
There are six types of viruses in the coronavirus group; Sars-Cov2 is one of these. The rest are non-Sars coronaviruses that cause the common cold, a runny nose or an itchy throat. An infection from any of these viruses helps our body create antibodies. But these antibodies are not likely to protect you from Covid-19. So don't throw caution to the winds if you have recovered from a cold and cough.
Life after Covid-19
Cardiac surgeon Dr Kunal Sarkar is also not sure about a recurrence of Covid-19. "Experts are not unanimous about the risk of a second infection of the novel coronavirus. But there is no doubt that you can catch some other respiratory infection after recovery. This is especially true in the cases of those Covid-19 patients who had been admitted to a hospital suffering from a moderate to a critical infection. And in the cases of those who have been treated for the disease with a steroid or strong anti-viral medication."
Surveys of such recovered patients have shown significant changes in their lungs, resulting in diminished functionality. These people may feel some difficulty during walking or pandal-hopping. Besides, the steroids decrease the immunity level of these people for some time. So during this change of season, and with the highly polluted environment, they can easily catch a bacterial infection, or even a critical viral pneumonia.
"That is why people who have recovered from Covid-19 should always avoid crowds, wear masks and follow hygiene practices to keep all infections at bay," says Dr Sarkar.
How long should one practise social distancing?
According to Dr Sarkar, even asymptomatic patients must stay alert for at least a fortnight after they are declared Covid-19 negative. They need to continue with all suggested hygienic practices. Those patients who had symptoms must continue with the preventive measures for at least three weeks. Those who were critically ill may have to stay alert for two to four months.
Not just Covid-19, any sort of viral infection makes your body vulnerable. The lungs, the heart and even the nervous system can get affected. Some recovered Covid-19 patients suffer from high blood sugar due to a metabolic disorder. "Before you start going out and resuming normal life, keep these things in mind," says Dr Sarkar.
Dr Goswami advises recovered patients to resume normal life step by step. "It's best for people who have recovered to follow all possible precautions to prevent any secondary infections such as the flu, stomach infection, common cold, tuberculosis or complications of allergy or chronic obstructive pulmonary disease," he explains.
Though you may have bid bye to Covid-19, it is not yet time to celebrate.