Redress the balance
Why do people fall after a certain age?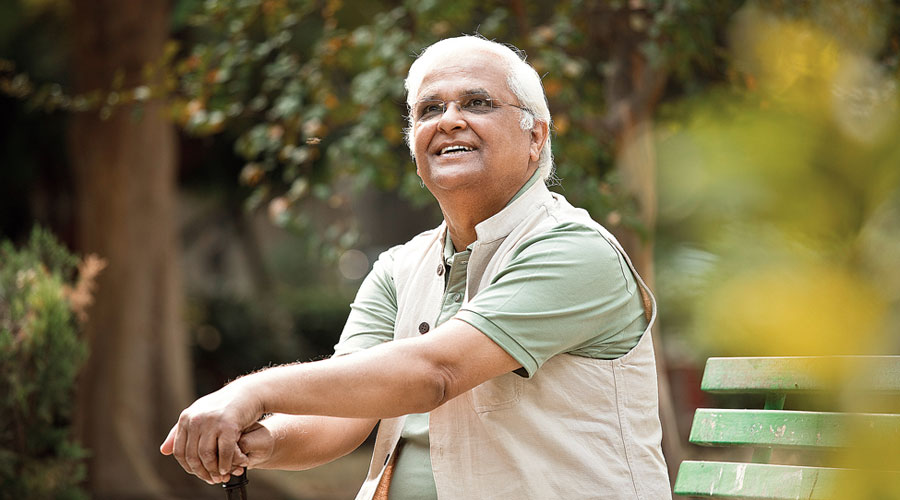 ---
Published 24.10.21, 12:59 PM
|
---
A few weeks ago, we looked at the role of exercise and physical activity on falls prevention in the elderly population. Today, we look at some of the causes and risks associated with falls in the elderly population. Falls tend to harm older adults and their quality of life. Let us start with some basic facts regarding falls that are often ignored. 
Falls are a leading cause of non-intentional injury-related visits to the emergency department
A primary cause of mortality
> 65 years of age.
A higher mortality rate for people >85 years of age (hip fractures)
Women have a higher risk of falls than men
Falls often result in morbidity, mortality, and loss of independence
However, current evidence indicates that falls can be prevented by identifying and managing the risk factors through strategies. Therefore, the following points below are crucial.
Identifying the risk factors associated with falls
Implementing person-centred fall prevention strategies
Strategies to minimise the impact of fall after an adverse fall event
This takes us to the most important question: "Why do people fall after a certain age?"
The aetiology of falls is complex and multifactorial. Tripping over household objects, high dosage of medication, cognitive impairments such as vision loss and loss of muscle mass and strength can all lead to falls. Therefore, identifying individual risk factors is critical for minimising the risk of falls. Below are the common risk factors and basic intervention strategies associated with falls.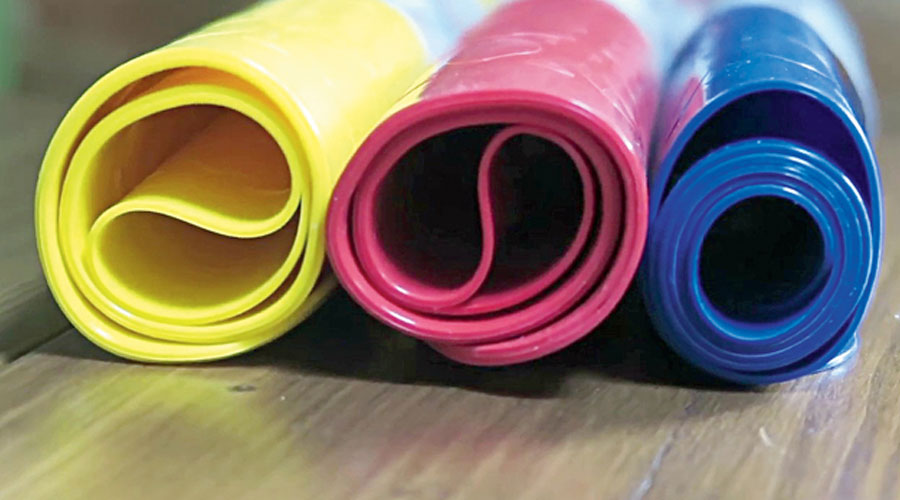 Risk factors and corresponding interventions
Recent history of falls: Recent fall and fear of falling predispose older adults to a secondary fall, which could be managed through regular assessment with your local geriatrician/doctor. If not, a simple way is to assess yourself with a falls risk questioner (Falls Efficacy Scale International FESI) where you can check the level of risk you are in.
Ageing: Advancing age, frailty, de-conditioning due to sedentary lifestyle, gait and balance impairments. A simple way by enhancing functional activities through exercises, movement practices like yoga/ tai chi and improving dietary habits by consulting a nutritionist may reduce age-related decline in fitness.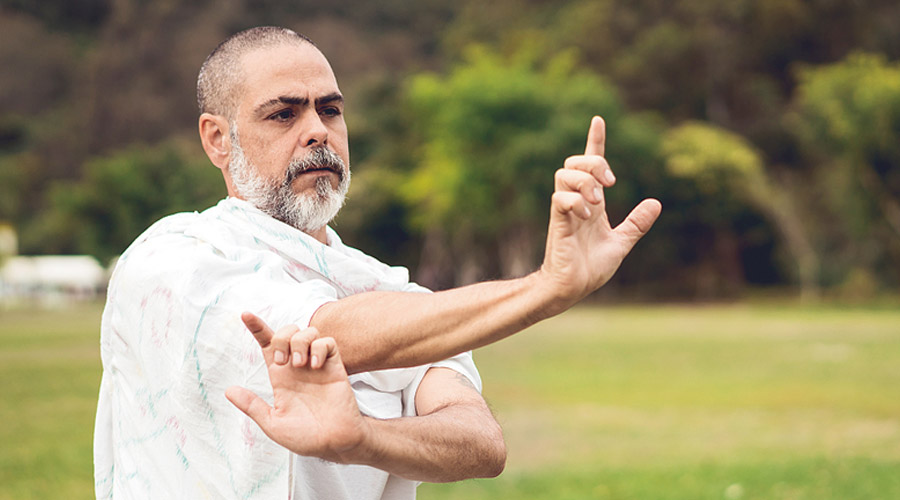 Environmental factors: These constitute 31 per cent of all reported falls. A study in India (2004) identified that the incidence of falls in bathrooms was high. Other common factors associated with falls risk are poor lighting, hazardous objects such as rugs and clutter in a home environment. This could be managed through "ensuring non-slippery floors (mopping the floor and providing handrails near toilet seats) might reduce/prevent falls in the bathroom". Adequate lighting in living areas, securing edges of mats, carpets and removing clutter from high traffic areas might reduce the falls risk.
Sensory impairments: Vision impairments can be managed through comprehensive routine eye check-ups, resolving identified issues such as cataract surgery and conservative changes made to prescription glasses.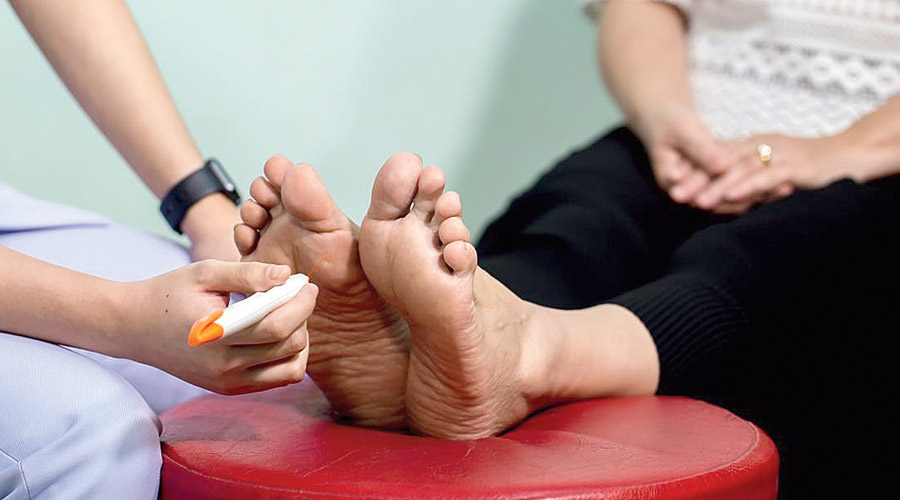 Peripheral neuropathy (diabetic foot): Individuals suffering from diabetes should check with their GP regarding sensory loss, foot ulcers and advice on appropriate footwear (like wearing socks/sandals on a slippery surface) which may cause further trips and falls.
Multiple medications: Epidemiological studies have shown a relationship between usage of > 4 medication and fall in older adults. Certain classes of medications such as psychoactive medications, which act on the central nervous system, are associated with a high risk of falls, whereas antidepressants, antiepileptic drugs and cardiovascular medications have a lower association with falls. However, yearly pharmacological review with doctors and also bringing to their attention episodes of dizziness may reduce your falls risk. Similarly, symptoms such as social withdrawal and loss of alertness should also be discussed with your local doctors.
Cognitive impairment: Individuals with cognitive impairment such as disorientation/confusion have a higher risk of falls. Using simple questionnaires such as the Mini-Mental State examination, which is freely available on the web in multiple languages (example: Hindi, Bengali and Assamese) that require no medical training, helps you to identify the current status of risk and can be easily performed by family members and caregivers.
In our next article, we will talk about how to implement person-centred fall prevention strategies and minimising the impact of falls following an episode of falls.
Shouvik Nandy is the founder of Prana Physiotherapy NZ, physical therapist/ strength coach (you can reach him at Sho@pranaphysio.co.nz or find him on www.pranaphysio.co.nz).
Dr Kaushik Talukdar is the founder of Athlete Institute and a research scientist (you can reach him at kaushik@athlete.institute or find him at www.athlete.institute)