Price cap push to drug sales
Cholesterol pill shows how control helps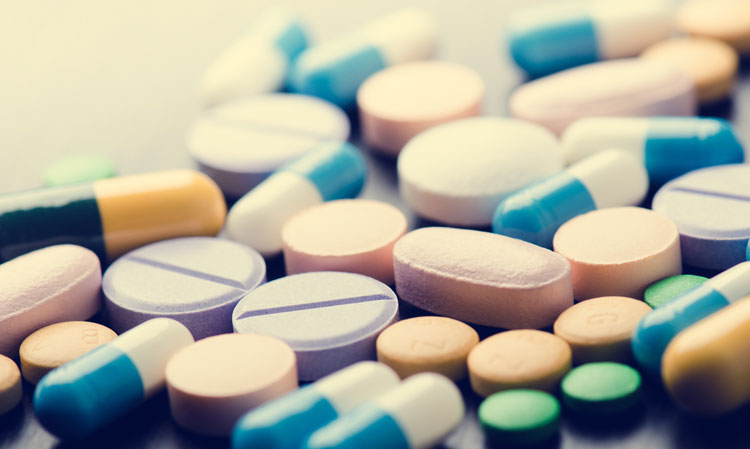 The study found a 3.4 per cent increase in the drug's market share within three years of the introduction of price caps
Picture by Shutterstock
---
New Delhi
|
Published 13.03.19, 10:10 PM
|
---
More patients in India began consuming a cholesterol-lowering drug called atorvastatin after the Centre imposed price caps on the medicine, suggests a study that health economists say bolsters arguments for expanding price control to all drugs.
The study, described as the first to explore how price control has influenced atorvastatin sales in the country, found a 3.4 per cent increase in the drug's market share within three years of the introduction of price caps.
Health economists at the Public Health Foundation of India (PHFI), New Delhi, have also found that the month-by-month market share of atorvastatin increased at 0.16 per cent higher than the market share increase of rosuvastatin, another statin not under price control.
"More patients are buying atorvastatin — we believe the rise we've documented is driven mainly by more doctors prescribing the drug and more patients actually buying it," Selvaraj Sakthivel, director of health economics, financing and policy at PHFI, told The Telegraph.
The Centre had in 2013 imposed price control on a list of so-called "scheduled medicines" that has gradually expanded, but market data suggest that nearly 80 per cent of medicines sold in the domestic market do not have price caps.
Public health experts have for long expressed concern that although India's burden of cardiovascular diseases is increasing, many affected patients are unable to afford the medicines most appropriate for them.
A research exercise published in 2016 had found that nearly 59 per cent (9,939 of a sample of 16,874) households across India would find four cardiovascular medicines — aspirin, statins, beta-blockers and angiotensin-converting enzyme inhibitors — "potentially unaffordable".
Cardiologists prescribe statins to lower the risk of cardiovascular events such as heart attacks in patients with known risk factors or patients who have already experiences a primary cardiovascular event.
"Under price control, we see a clear shift towards price-regulated atorvastatin from other statins not under price control," Sakthivel said.
The study, published in the British Medical Journal Open, did not find any significant change in the per capita sales volumes for either atorvastatin or other statins.
The sustained positive impact on atorvastatin sales on their own and in comparison with rosuvastatin suggests "increased utilisation" of atorvastatin, the researchers said.
Health experts have often argued that under limited price control, drug companies make new formulations and doses that are outside price control.
"Our findings show the benefits of price control on a single drug," Sakthivel said. "Expanding the scope of price control to all essential drugs could further reduce households' medical expenses."
Although statin sales have increased in India over the past 15 years, an independent study on statin use prior to the 2013 price control order had found statin prescription rates much lower in India than in North America.
Statin use in India increased from 46 per 1,000 patients with coronary heart disease in 2006 to 84 per 1,000 patients in 2010, according to the 2014 study published in the journal Health Affairs.
But the study conducted by health researchers in India, the US and Canada had pointed out that per capita prescription rates for statins in India were 20 times lower than those in the US or Canada.