Pill caution on thyroid
The 21-member panel said thyroid hormones such as levothyroxine should not be routinely offered to adults with sub-clinical hypothyroidism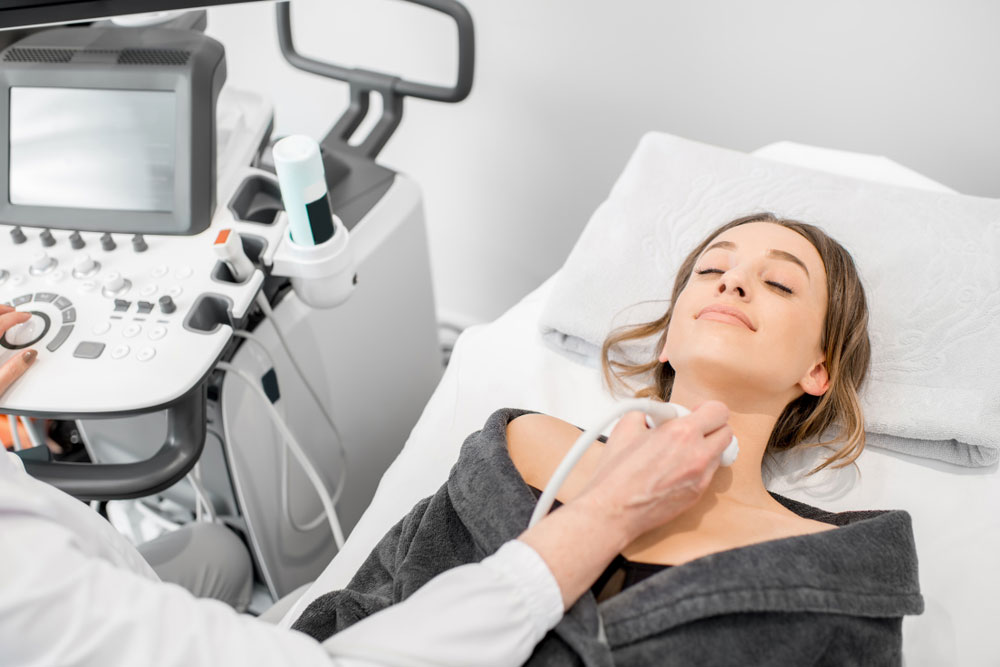 Studies in the UK have suggested that patients treated for SCH have doubled from 1996 to 2006 and, in the US, levothyroxine was among the most prescribed drug in 2015.
(Shutterstock)
---
New Delhi
|
Published 15.05.19, 11:32 AM
|
---
An international panel of experts on Tuesday cautioned against the routine use of thyroid hormone treatment in adults for a mildly underactive thyroid gland, saying it has no benefits and may carry the risks of harm.

The 21-member panel said thyroid hormones such as levothyroxine should not be routinely offered to adults with subclinical hypothyroidism (SCH) as they do not lead to benefits measured through quality of life or thyroid-related symptoms, including fatigue and depression.
"We don't see benefits for any patients with SCH who have no symptoms or who have mild symptoms," Mieke Vermandere, a general practitioner at the Academic Centre for General Practice at KU Leuven, Belgium and panel chair, told The Telegraph.
The recommendations, published in The British Medical Journal come amid what is viewed as a global surge in prescriptions for thyroid hormone, particularly levothyroxine, to treat patients with SCH defined as thyroid stimulating hormone levels between 4 and 10 milliunits per litre.
Studies in the UK have suggested that treated SCH has doubled from 1996 to 2006 and in the US, levothyroxine was among the most prescribed drug in 2015.
The panel has pointed to studies indicating that about 62 per cent of patients with TSH levels between 4 and 10 milliunits per litre normalize without intervention within five years.
While one in three patients with SCH have no symptoms, others report symptons such as fatigue, dry skin, muscle cramps or constipation.
Vermandere and her colleagues analysed 21 studies examining the impact of thyroid hormone treatment and found no evidence of benefit to patients with no symptoms or mild symptoms. They say SCH should be viewed as a "biochemical change" and left alone if patients do not have severe symptoms.
The panel said their recommendation does not apply to pregnant women, women who are trying to become pregnant, patients with severe symptoms, or patients with TSH levels of 20 units or higher.
"We have strong evidence of no benefit and some weak evidence of possible harm," Vermandere said. "We are worried about possible harm from long-term treatment because there is not enough data on the long-term harms from thyroid hormone substitution therapy," she said.
A senior Indian endocrinologist who was not associated with the panel said the new findings are also relevant to India where endocrinologists have been 'struggling' to curb unnecessary use of thyroid hormone treatment.
'Endocrinologists have been struggling against this trend -- there's generally no need to treat up to a level of 10,' said Ambrish Mithal, chairman of the division of endocrinology at Medanta hospital. Gurgaon.
But sections of non-endocrinologists sometimes prescribe the treatment even below that level, he said. 'They see an abnormal reading, it is so easy to treat and the medicine is seen as innocuous so it is prescribed,' Mithal said.
Even without risks of harm, the panel pointed out that patients with SCH on therapy would be exposed likely lifelong to a pill that is not required and be compelled to go for periodic testing of thyroid hormone levels. "This by itself is burdensome," Vermandere said.