Obesity and Covid
Research shows that there is strong evidence indicating excess adiposity negatively impacts immune function and host defence in obese individuals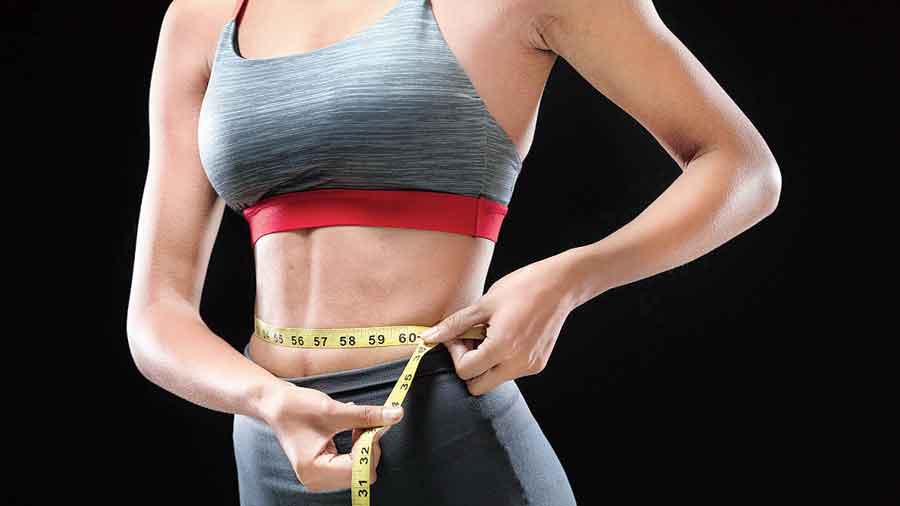 ---
Published 04.11.21, 12:03 AM
|
---
Comorbidity was a rarely known term, but it has become a buzzword thanks to Covid. Did you know that obesity is a comorbidity? Yes, you heard right. Obesity not only increases your chance of infection, but can actually make it deadly.
Obesity-related abdominal, or visceral, fat is of particular concern because it's a key player in a variety of health problems. Diabetes, hypertension, high cholesterol and a number of other health issues have a direct relation to obesity. And these are the danger signs that we need to watch out for during a Covid infection.
Research shows that there is strong evidence indicating excess adiposity negatively impacts immune function and host defence in obese individuals, making them more at risk of an infection. Research also indicates that belly fat is a storehouse of cytokines, which makes the body inflammable and increases the risks of a severe outcome from a Covid infection.
However, it's not all doom and gloom! Exercise and diet (unsurprisingly) are the two most potent weapons to combat obesity. All that we need are two lifestyle changes, i.e., 30 minutes to one hour of daily moderate intensity exercise and some dietary changes.
From experience, we find that dealing with obesity is more mentally challenging than physically demanding. Clients know and understand the risks of comorbidities and the havoc that visceral fat plays on their health. But often many do not stick around long enough to address it. They prefer to take a chance and carry on the way they were rather than taking positive action!
There are various motivational principles that may get people into fitness (and I have written a column on the subject here a year ago), but here is a new one! Perhaps it is time to realise that from a pandemic, Covid might be turning into an endemic? If we cannot do away with it, perhaps it is time to realise that we have to find ways to live with it? If this line of thought makes sense, then vaccination and medicine may not be the entire solution. A more fundamental solution might be paying attention to our own health by regularly exercising, controlling our food intake and making some small lifestyle changes. Rest assured that these small adjustments will reap much higher returns than any mutual fund can in the long run.
Always consult a professional before starting on a workout.
The writer, a martial arts and fitness coach, is the founder of Mike's Martial Arts, a Calcutta-based martial arts and advanced functional fitness studio. Contact: mayukhpb@yahoo.co.in