Chinese study damper on drug
The study was conducted on 237 Covid-19 patients drawn from 10 hospitals in Wuhan, the first epicentre of the outbreak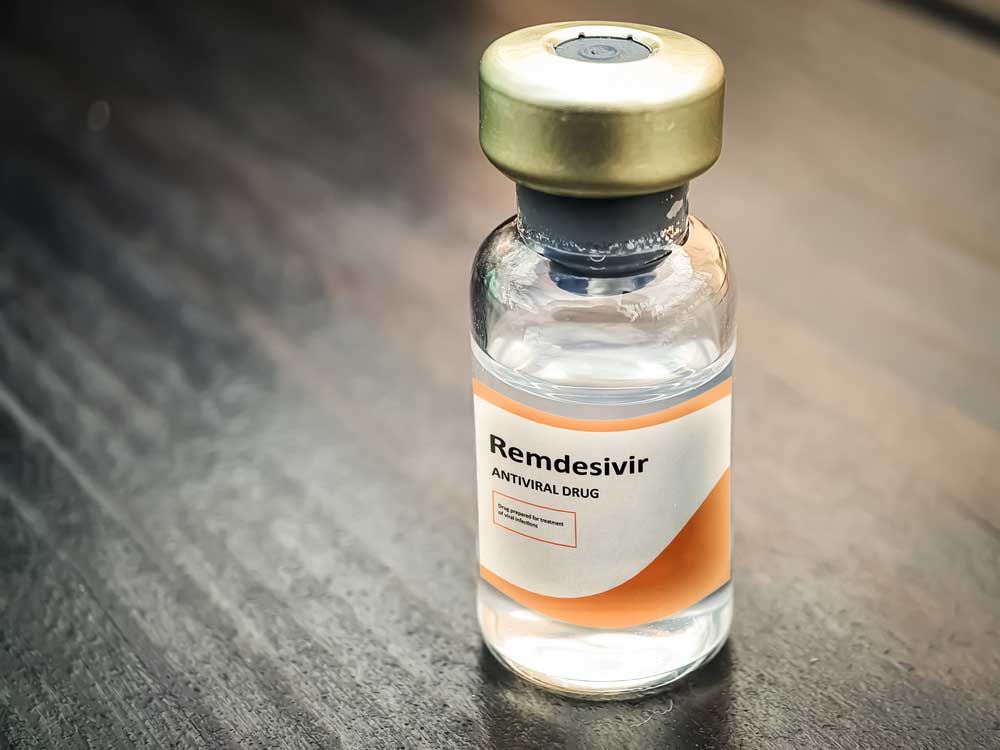 ---
---
The first randomised clinical trial of the anti-viral medication remdesivir in patients with the novel coronavirus disease (Covid-19) has failed to find significant clinical benefits, Chinese doctors reported on Wednesday.
The study was conducted on 237 Covid-19 patients drawn from 10 hospitals in Wuhan, the first epicentre of the outbreak. It found that treatment with remdesivir — a drug also set to be offered to patients in India — did not speed recovery or reduce deaths in patients compared to those who had received a placebo.
"Unfortunately, our trial found that while safe and adequately tolerated, remdesivir did not provide significant benefits over placebo," Bin Cao, a critical care specialist at the China-Japan Friendship Hospital in Beijing, said in a media release.
Remdesivir has not yet been approved for Covid-19 treatment. But interest in this anti-viral spiked after a paper earlier this year in the New England Journal of Medicine reported that 36 (68 per cent) of 53 patients who had received the drug on compassionate grounds had shown clinical improvement.
Patients with Covid-19 in India are also expected to receive remdesivir as part of a global clinical trial that will evaluate four drugs or combinations of drugs, including remdesivir and hydroxychloroquine.
The first randomised trial by Cao and his collaborators in China has found no statistically significant difference in the time to reach clinical improvement or in mortality. They have published their results in The Lancet, an international medical journal.
The average time for clinical improvement was 21 days in patients who received remdesivir and 23 days in those on placebo. Death within 28 days was similar in the two groups — 14 per cent among patients who had received remdesivir and 13 per cent among those who had received a placebo.
"The study was well designed — a double-blind placebo-controlled, multicentre randomised trial — and well conducted," said John Norrie, professor of medical statistics at the University of Edinburgh, who was not associated with the Chinese trial.
"An absence of statistical significance means the findings are inconclusive," Norrie said in a media release issued by the medical journal. "Pooling data across several high-quality studies looks like it will be our best way to obtain robust insights into what works safely and on whom. We eagerly await the ongoing trials."
Researchers caution that any interpretation of the results of the Chinese trial would be limited because the study was stopped early when doctors could not find enough patients as Wuhan had experienced a steep decline in cases.
Cao said: "Future studies need to determine whether earlier treatment with remdesivir, higher doses or combinations with other antivirals or antibodies might be more effective in those with severe illness."
Scientists had originally developed remdesivir as a candidate therapy for the Ebola virus. But lab and animal studies have suggested that it can successfully block SARS-CoV2, the virus that causes Covid-19.
Gilead Sciences, a US biopharmaceutical company and the maker of remdesivir, independently announced on Wednesday that patients receiving a 10-day treatment course of remdesivir had achieved improvement similar in clinical status to those taking a five-day treatment course.
Gilead said its study had demonstrated the potential for some patients to be treated with a five-day regimen, which could expand the number of patients who could be treated. But the company also stressed that remdesivir had not yet been demonstrated to be safe or effective in the treatment of Covid-19.