Look before you do a treadmill test
Doctor advises against routine test, saying it can result in unacceptably high rates of false signals of coronary artery disease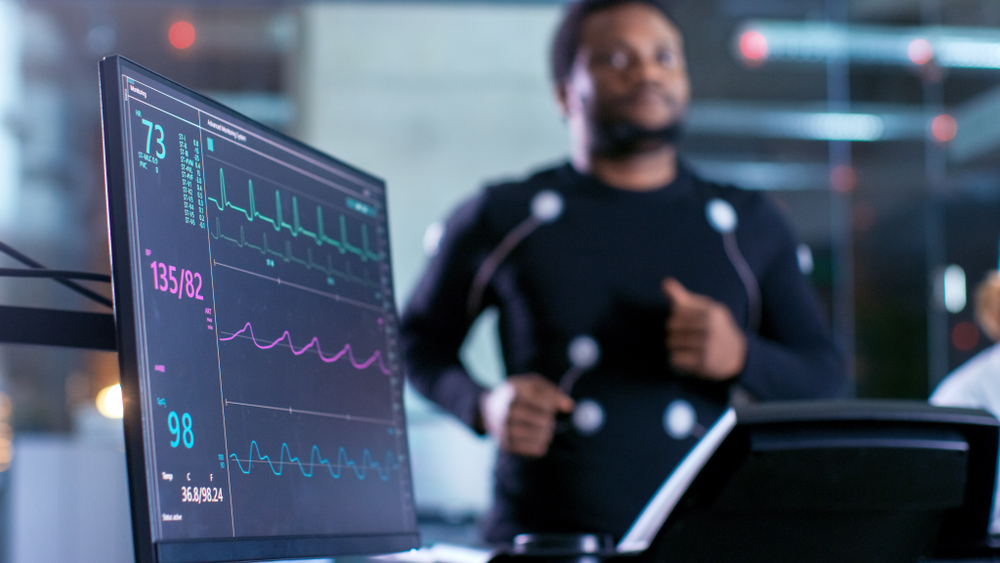 Treadmill tests often result in false positives or false signals of coronary artery disease
(Shutterstock)
---
New Delhi
|
Published 24.11.18, 10:20 PM
|
---
A senior Indian physician has called for the elimination of stress electrocardiogram treadmill tests from routine health check-up packages, saying they may expose healthy people to unnecessary anxiety, costs and more tests, including invasive coronary angiography.
Prem Pais, professor of internal medicine at the St John's Research Institute, Bangalore, said treadmill tests, when routinely done during health check-ups, can result in unacceptably high rates of "false positives" — or false signals of coronary artery disease (CAD) in people who actually do not have the disease.
People with false positive results may be advised more expensive tests, such as computerised tomography coronary angiography that exposes them to unnecessary X-rays or percutaneous coronary angiography that exposes them to invasive procedures, Pais said in a report published in the Indian Heart Journal.
Some patients with false positive results may even be prescribed treatment for CAD which, he said, would result in unnecessary expenses and possible side effects of the medications.
"It is not advisable to include TMT (treadmill tests) in routine health check-ups. It is important for cardiologists, physicians and members of the public to take note of potential harms from false positive results," Pais told The Telegraph.
India has a giant market for preventive health check-up packages, driven by pulls from the private health-care sector and demand from health-conscious individuals. Hospitals often include the treadmill test as part of diagnostic tests to assess the risk for CAD.
RedSeer, a market analysis and consultancy company, estimated in a report released in September this year that the preventive health-care segment market in India was expected to grow to $100 billion by 2022 from $55 billion in 2018.
The reliability of the treadmill test, Pais says, depends on the characteristics of the groups of people on whom it is done. The rate of false positive results is higher when the treadmill test is offered to people with low risk of CAD and lower when offered to people at high risk.
His analysis shows that when the treadmill test is included in routine health check-ups, 89 per cent healthy people are likely to have false positive results.
Pais said that physicians should recommend a treadmill test only when they feel there is a reasonable chance that a person has significant CAD. The pre-test probability of CAD may be deduced through factors such as the person's age, cholesterol and triglyceride levels and smoking history.
Health check-up packages in many hospitals include the treadmill test, which can cost anywhere between Rs 1,500 and Rs 2,500 and is sometimes offered to young people with no symptoms or risk of CAD.
The American College of Cardiology guidelines say that exercise testing in asymptomatic people is not recommended.
"Although the physical risks of exercise testing are negligible, false-positive test results may engender inappropriate anxiety and may have serious adverse consequences related to work and insurance coverage," the guidelines say.
Brian Pinto, chief of cardiology at the Holy Family Hospital in Mumbai, said he "absolutely agrees" with Pais's recommendation on the need to exclude the treadmill test from routine check-ups.
"In people without any symptoms or medical history pointing to coronary artery disease, the treadmill test has no real meaning," Pinto said.