Just sheet it
There is a new trend in beauty care and it's not made in India, says Manasi Shah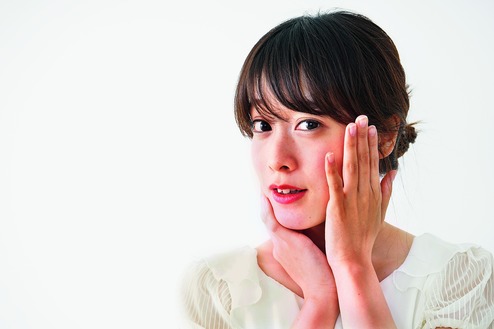 ---
Published 06.12.17, 12:00 AM
|
---
Avocado, bamboo water, rice, broccoli, cucumber, red wine. No, these are not part of some incredibly healthy meal but ingredients of Korean sheet masks. In the past decade, sales of Korean beauty products - creams, lotions, foundation - in the Indian market have risen. But it is the sheet masks that are the flavour of the season.
Available only online, these sheet masks are actually cotton swipes infused with a variety of essences - fruity, flowery. You have to put it on your face - the microfibre material is wet so it clings to the skin - and keep it on for around 20 minutes. It does not restrict movement and you can go about your daily chores as the supposed goodness of the sheet passes into your skin.
From hydration to tightening to brightening, treating dull skin, pore control, these masks come in multiple options.
There are a bunch of masks that work to combat acne. Ingredients like broccoli and red wine help fight acne breakouts by keeping the pores clean and regulating oil secretion on the surface of your skin. Also, Vitamin C and antioxidant- rich black herb tea and green tea oil balance the moisture level of your skin to give it a glow.
Reshmi Das used a Korean sheet mask before a wedding recently. She says, "The effect stays for a maximum of a day or two. A sheet costs anything between Rs 100 and 200. For someone with sensitive skin, who does not want to experiment with parlour facials, this is definitely a quicker option. Bad experiences are rare."
The best part of these masks, says Delhi-based dermatologist Dr Kiran Lohia, is that they have no side effects whatsoever. "Sheet masks are safe for everyone. They are not one-size-fits-all. Each sheet mask is made with unique ingredients tailored towards specific skin concerns. Just make sure you choose a mask that suits your skin's needs."
Mask-makers claim they are all made of natural ingredients, and not a drop of chemical concoction.
Sheet masks are all unique, depending on the concern they treat. For example, a mask for hydration may be made with seaweed and keratin complexes while a mask for dullness may be infused with brightening vitamin complexes and antioxidants.
The sheet mask might be a short cut to good skin, but its attraction for Indians lies in the fact that it is derived from the Korean beauty regimen, which may be something worth following.
Lohia talks about their 10-step skincare regimen - remove makeup, cleanse, exfoliate, tone, essence, boost, mask, eye care, moisturise, protect from sun. She says, "Although I don't believe in all 10, I do think there are some valid points."
But what is the guarantee that what works for Korean skin will work on ours? According to Lohia, good skincare has nothing to do with genetics. "We all need to be taking care of our skin, regardless of skin type and genes. The harsh environment and record-breaking pollution levels in India are all the more reason to take note of the Korean way and care for your skin the way it should be cared for."
Such is the demand for these Korean sheet masks that young entrepreneur Shristi Agarwal has started a website called Care n Class, which sells only these masks. "When I first bought these masks from the US, I loved using them. Gradually, I came to know about the whole Korean beauty industry and was swept off my feet. That was when I decided to bring these products to India as a full- fledged business."
Agarwal recommends a seven-day pack and a tea concoction for blemish-free skin. "The pack is a genius curation of primary ingredients. Takes your skin through a mini spa vacation in a week. The latter produces amazing results on blemishes, acne-prone and inflamed skin," she elaborates.
Users of these masks will also have you believe that the whole idea behind them is to make pampering your skin an everyday thing instead of that once-a-month visit to a salon.
No wonder celebrities have been posting mask selfies all over social media. Kim Kardashian, Jimmy Fallon, Katy Perry, Cindy Crawford, Adele, Miley Cyrus... the list is ever growing. And if the celebs are doing it, can the rest of us be far behind?
BEHIND THE MASK
Some of the ingredients are
• Aloe vera
• Tomato
• Makgeoli, a traditional Korean rice wine
• Seaweed extract
• Bamboo water
• Pomegranate
• Tea tree oil
• Royal fermented honey