Initiating talks on menstrual hygiene
Taking a look at two personal and intimate care brands that are championing the cause of women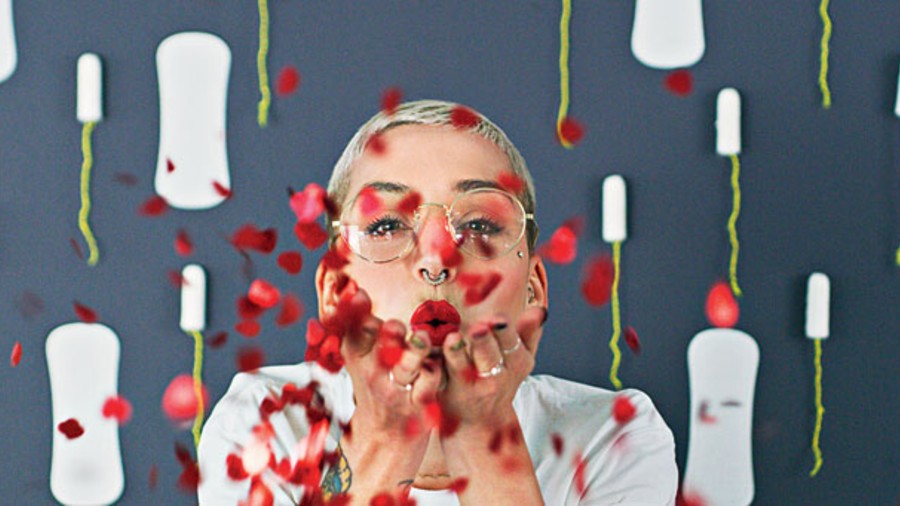 ---
---
Sanfe, set up by IIT Delhi graduates Archit Agarwal and Harry Sehrawat, and Sirona Hygiene by Deep Bajaj (CEO and co-founder), both have women's hygiene at their core. The Telegraph caught up with Archit, Harry and Deep to find out what prompted them to bell the cat and their journey so far.
Congratulations for opening up a much-needed dialogue on issues that's still considered taboo. What has been your experience?
Archit Agarwal and Harry Sehrawat, founders, Sanfe: It started with disapproval, but we were focussed about our vision, which was to create a better world for women by addressing the issues and concerns that made them uncomfortable but due to social stigma these topics are either discussed in hushed tones with metaphors or simply not talked about.
Deep Bajaj, CEO and co-founder, Sirona Hygiene: Amidst the change that is already underway, Team Sirona is thrilled to be a contributing force. We have been bringing category-first product to solve the real issues. In the feminine hygiene market there were not many solutions to meet women's critical intimate hygiene needs. The journey has been rocky and not free of challenges, yet the impact we have made in terms of helping women convert to sustainable period solutions like menstrual cups, keeps us going.
Did you face resistance? Was your family supportive?
Archit and Harry: Initially no… as some people didn't even believe why two men should even talk about women's hygiene. But we discussed with our families and told them about how it will impact the society and it will unveil concerns which are largely discussed behind the curtains. Gradually they believed in the idea and supported us.
Deep: We knew working in feminine intimate and menstrual hygiene space would come with challenges around misinformation, people's acceptance of problems and corresponding solutions. But when we started out, we faced resistance from where we hadn't anticipated — retailers! And the reason of course was the stigma around feminine intimate and toilet hygiene. What is our star product today (PeeBuddy), did not have a place in the offline market, simply because of the word 'pee' on it. But the e-commerce that is more dynamic, welcomed us with open arms. The online channel brought us closer to our target audience. My family has been very supportive. My brother, Mohit Bajaj (co-founder), wife, Rashi and many others have taken an active part in addressing challenges along the way.
What were the facts about women's menstrual hygiene and intimate hygiene that shocked you?
Archit and Harry: Only 36 per cent of the women in India use sanitary pads during periods. Millions of women go through period cramps but they don't talk about it. Poor public sanitisation for women in India is leading to infections and skin problems.
Deep: We knew that topics like period, sex, toilet hygiene are hushed, but as we proceeded further in our the journey, we saw the grave implications this has on women's lives and physical and mental health — girls dropping out of schools, women getting serious infections and fertility issues due to lack of right awareness and solutions. Sirona started out with the idea of solving the dirty toilet problem that women commonly face in their day-to-day lives. But as we delved further into the issue of feminine hygiene, the problems kept on unfolding. Women's struggle with possible period leakage, rashes, UTIs have been limiting them in so many ways.
Then there is the sanitary disposal problem that turns into overflowing landfills and spread of disease-causing germs. Most disposable sanitary pads are non-biodegradable and last 500-800 years. One woman alone uses up to 125kg of such pads through her menstruating years. A more sustainable alternative is needed.

What did Sanfe start with?
Archit and Harry: The story of Sanfe dates back to a day when we encountered a friend struggling with abdominal cramps on the day of our semester exams. She was uncomfortable in expressing her concerns and wasn't comfortable sharing the concerns with her mother even. And this friend's struggle urged us to delve deeper into knowing what a woman goes through from the age of 13-50. We figured the stigmas and wanted to bridge the gap in the market.
What all have you added over the years?
Archit and Harry: Over the last one year we have introduced various categories like Period Care, Intimate Hygiene, Personal Grooming and Breast Care products. Some of our bestsellers from various categories are menstrual cups, reusable sanitary napkins, intimate cleansers, cramp relief oil, intimate hair oil, facial razors. In Breast Care, we were able to identify troubles of new lactating mothers and this range eases the pain which a new mother goes through. Grooming, now, is the fastest selling category for us, as most of our consumers are opting for grooming at home during the pandemic.
Deep: We have built comprehensive ranges of products, many of which are category first, that are solving three major concerns: feminine toilet hygiene (PeeBuddy), intimate and menstrual hygiene (Sirona), and family wellness and protection (BodyGuard). PeeBuddy products are largely about solving travel and toilet hygiene concerns of women. Some of these are India's first female urination device — PeeBuddy funnel that is enabling women to stand and pee and avoid contact with dirty toilets; Deodorising and Disinfecting Toilet Spray for clean and fresh toilet experience; Toilet Seat Covers for toilet hygiene.
Sirona pertains to addressing common intimate and period hygiene problems. For this, it has brought the ultra-soft Sirona Cup, FDA-approved and made of medical-grade silicone. Solving the problems of leakage, rashes and period inconvenience, it offers a healthy period option and helps cut down environmental waste significantly. Then there are Sirona with and without applicator tampons, Natural Intimate Wash and in terms of leading from the front — Sirona Natural Anti Chafing Cream (India's First Anti Chafing Cream for women with no chemical actives) etc. We also introduced India's first coloured biodegradable pads.
What do you think is the awareness level now?
Archit and Harry: The rise of the millennial population has impacted everything around us. And in lockdown, many consumers are moving towards self-care and self-grooming. But we observe how it's still a hushed topic and these are real problems which every woman goes through yet are not comfortable to share the same due to societal stigma.
Deep: The awareness around feminine intimate and menstrual hygiene has increased manifold. Women have become more than willing to adopt alternative solutions for the numerous associated benefits. Yet, there are large parts of the population that still remain far behind from the benefits of dialogue and modern solutions around feminine intimate hygiene. For this, Sirona has been conducting social campaigns.
What is your message for all women?
Archit and Harry: Today's Indian woman is liberal and believes in self-care, yet due to taboos in the society she is hesitant to talk about the struggles she faces in her everyday life. She should break free from the chains that shuts her voice or her opinion. Think about herself/her needs first.
Deep: Ignore the societal noise around you and work your way towards your growth. Wherever you stand today, there are young girls and boys who see you as an inspiration.
And, men?
Archit and Harry: Instead of any gender bias, if we start addressing these issues out in the open it will help women to actually have these important conversations openly and not behind the curtains. We being men, founders of a women's intimate hygiene product brand, want to raise awareness on the importance of this and how avoiding it can lead to some serious repercussions. This topic must not be a taboo any more and we must banish the social stigma that continues to be attached to anything that has to do with women's private parts.
Deep: Being sensitive to women's and men's needs doesn't make you "less of a man". It makes you more of a human. Facilitate growth for a more gender equitable society.
Expert Speak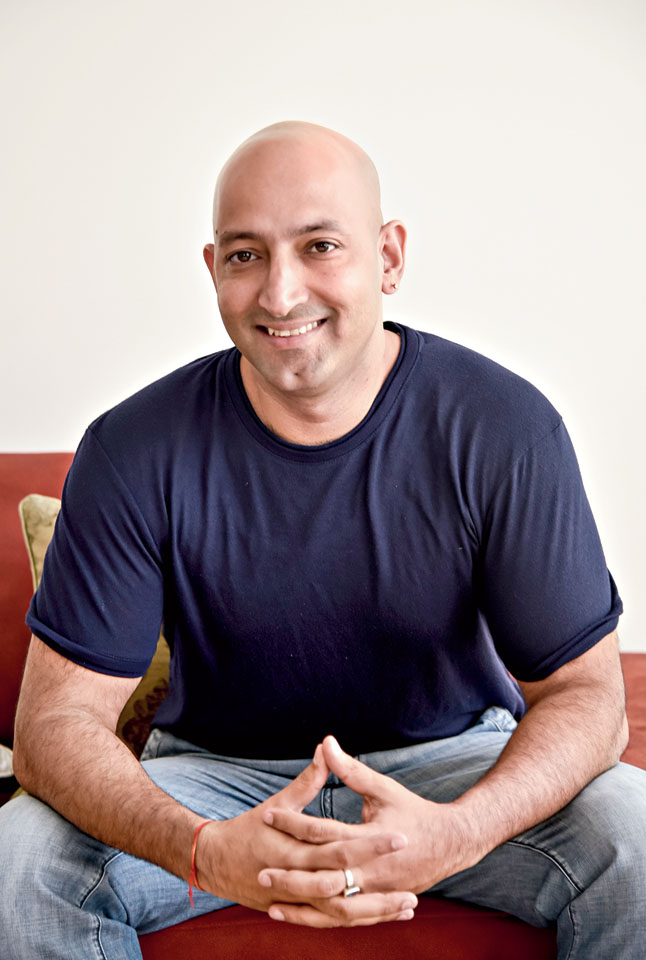 When we started out, we faced resistance from where we hadn't anticipated —retailers! And the reason of course was the stigma around feminine intimate and toilet hygiene. What is our star product today (PeeBuddy), did not have a place in the offline market, simply because of the word 'pee' on it
— Deep Bajaj, CEO and co-founder of Sirona Hygiene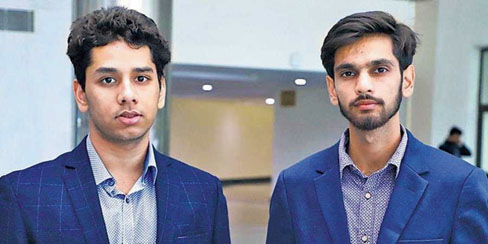 Only 36 per cent of women in India use sanitary pads during periods. Millions of women go through period cramps but they don't talk about it. Poor public sanitisation for women in India is leading to infections and skin problems
— Archit and Harry, founders, Sanfe