Food that is best for baby
There are no shortcuts to bringing up a healthy child. Here are some tips on transition from breastfeeding to a child's first food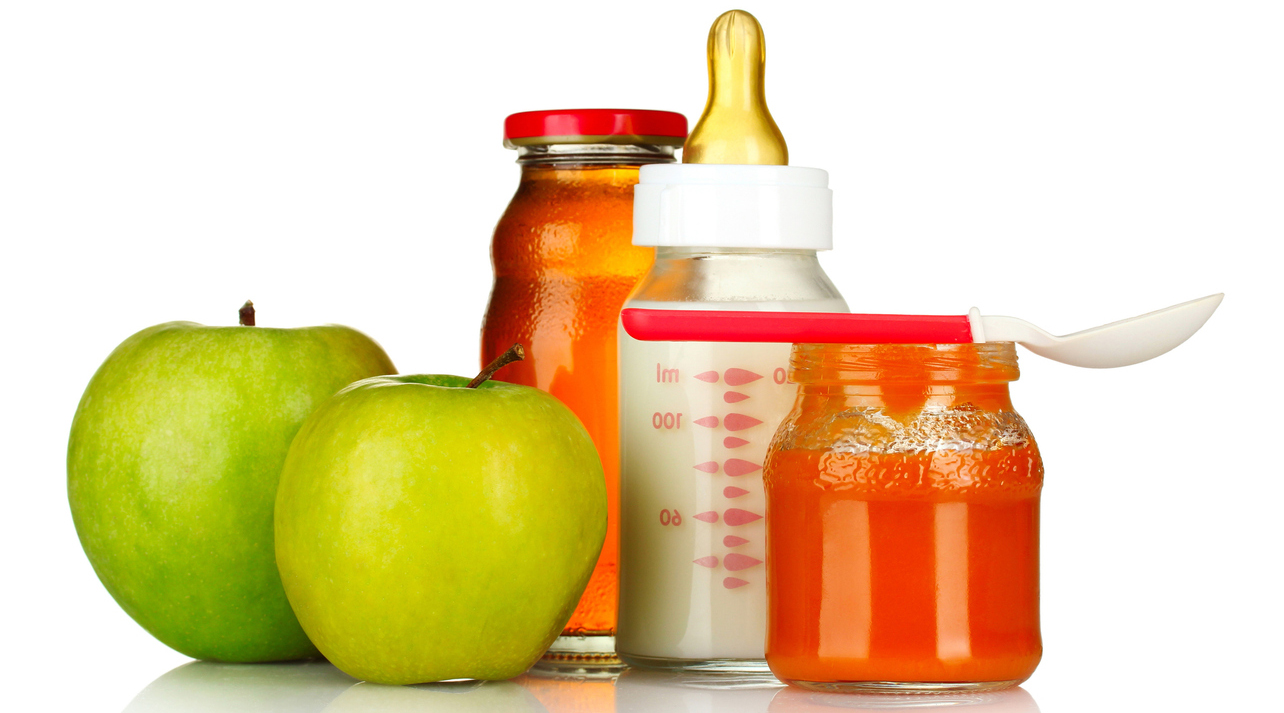 Children need time to accept new foods. Do not offer them milk if they initially refuse to eat
iStock
---
Published 16.01.19, 09:55 AM
|
---
The World Health Organization has recommended that babies be exclusively breastfed for the first six months. This means no "top-up" bottle feeds with cow's milk, formula or water. Breast milk gives the baby a power boost in life, with heightened immunoglobulin levels, protection against many common infant ailments (especially respiratory tract infections) and reduction in sneezing, wheezing, allergies and diarrhoea. It also protects the mother against excessive post-partum weight gain and cancer of the breast.
Exclusive breast-feeding is possible if the mother is encouraged, motivated, spared stress and tension, given a healthy diet and 500ml of water before and after feeding.
Once six months are over, solids can be started. We have traditional weaning foods in India such as ragi, rice and wheat, which can be washed, dried and powdered in a mixer, either as a mixture or individually. They can be stored in airtight containers in the fridge till required. A tablespoon or two of this mixture should be cooked in water, cow's milk added to it and boiled again. It should be a little semi-solid (like the dough used to make dosa). Salt need not be added but a little sugar can be. Babies do not like food which is too sweet.
Two weeks after the baby was started on semi-solid food, a mashed banana or a cooked apple can be offered. By the eight-month, rice, dal, potato, carrot and other vegetables can be cooked in a pressure cooker and then mashed. Minced fish, chicken or meat can be added to this mixture. The rice can also be cooked in "bone soup" for additional nutrition. By the first year, the child should be eating the same food as the rest of the family, perhaps with the spices reduced. They should have three meals a day, with a snack or fruit at 10am and again at 5pm. Home-cooked vada, bonda, halwa, puri or chapati can be given as snacks. After the age of one, a child does not need more than 400ml of milk a day.
Children need time to accept and adapt to new foods. Panicking when they do not eat and offering them milk instead is not a solution. Milk does not contain enough calories to sustain ideal growth.
Cooking food for a child takes time. Everyone is busy, and a lot of attractive, ready-made weaning products are available in the market. A hot favourite are "milk biscuits" that are powdered and mixed in milk. They are inexpensive but lack calories and contain preservatives and trans fats. They should be avoided.
Preprocessed, precooked, packaged weaning foods are also available in many flavours — wheat-apple, wheat-vegetables, rice-dal. Milk is often preadded. You "just need to add boiled, cooled water". "No added preservatives or artificial flavours," say the labels. They are tempting and time-saving.
If you try mixing milk powder with scraped apple and powdered wheat and leaving it out for some time, even if refrigerated, it becomes mouldy very fast. Preservatives have to be added to keep the processed food viable until the expiry date.
Very high temperatures are necessary to process the ingredients of the weaning powders. This destroys not only the flavour but also the vitamins and micronutrients. These are then artificially added. Many of these flavouring chemicals and preservatives are sodium based and sodium is an electrolyte that a baby's immature kidneys are unable to process.
There are no shortcuts to bringing up a healthy child. The early years need time and effort from parents and caretakers.
The writer is a paediatrician with a family practice at Vellore and author of Staying Healthy in Modern India.
If you have any questions on health issues, please write to yourhealthgm@yahoo.co.in